Explore the private debt market with expanded data and advanced search
November 5, 2018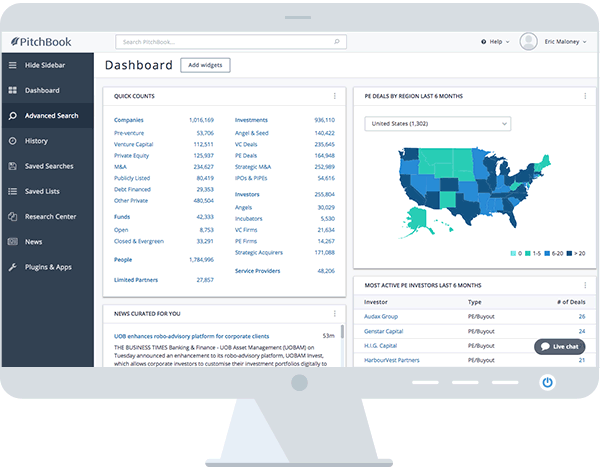 Private debt data takes up a substantial portion of the private capital markets, yet is notoriously hard to come by. As investor demand for private debt increases and more companies choose debt over equity, it's essential to map the flow of capital in this increasingly competitive landscape. Our research team has been hard at work tracking lender relationships with companies and gathering deep transaction details. And now, we're excited to release a new advanced search for Debt & Lenders to make this expanded debt dataset easier to access through PitchBook—and derive actionable insights from it.
Map the flow of private debt with increased coverage of lenders, companies with debt and debt facility details
We've significantly expanded our private debt investor coverage by gathering details from primary and secondary sources. Over 70% of the 25 most active Middle Market lenders to U.S. PE backed companies submit deals to PitchBook on a quarterly basis with detailed data points including spread references, interest rates and maturity dates. In the past year, the number of lenders available in PitchBook has increased by nearly 150%, from 3,100 firms to 8,800 firms. Additionally, in the last quarter alone, our research team has increased lenders linked to U.S. PE and VC backed companies by 133% and 543% respectively. On the fund manager side, we've also increased private debt fund coverage by 18% since the beginning of the year.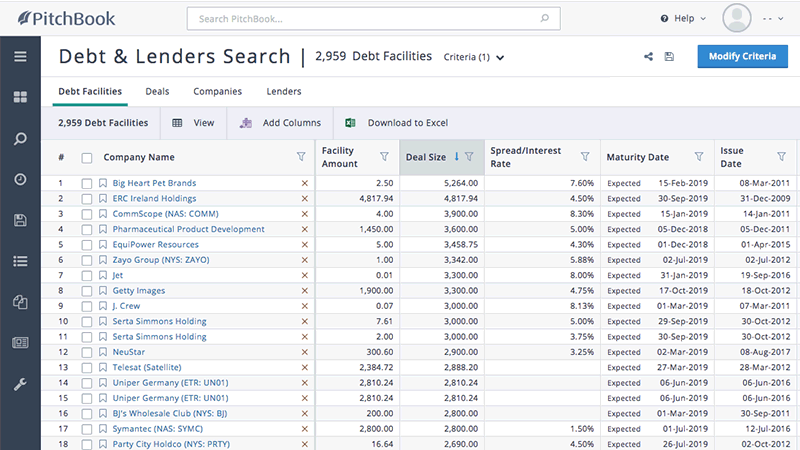 Track the competition and identify refinancing opportunities with a new Debt & Lenders Advanced Search
Want to gain intelligence on your competitors' strategies? With PitchBook's expanded private debt dataset and search functionality, you can stay informed of every lender competing in your market and know who you'll be bumping up against on deals. Simply search for lenders by location, industry and company stage to find the relevant players in your space, then dig into their affiliated companies, sponsors and debt terms. You can also monitor debt transactions in your area of focus to identify refinancing opportunities to put capital to work. Get in front of your next opportunities by searching for companies nearing the end of their loan or holding period with new search criteria for loan maturity dates.
Whether you're a lender, advisor, investor or limited partner, PitchBook's expanded private debt dataset and new advanced search functionality will help you adapt your strategy to the fast-changing capital markets.

Want to explore PitchBook's new Debt & Lender search?


Not a PitchBook user yet? Request a free trial.