Join us for a live demonstration of how to make the most of ACG CapitalLink.
We'll discuss four key features powered by PitchBook, the ACG's official data provider, which will help you gain even deeper insight into the private markets:
Advanced search—helps you quickly conduct due diligence and gain market intelligence.
Company and people profiles—provide contact information, deal history and more.
Chrome extension—gives you access to the world's largest private market dataset right from your browser.
Meeting intel on mobile—lets you automatically sync your calendar to get key information about who you're meeting with next.
Featuring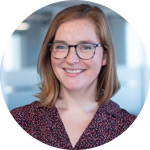 ​
Clara Ross
Senior Customer Success Manager
Clara is a Senior Customer Success Manager in PitchBook's Seattle office. She works with clients to ensure they're maximizing the value of their PitchBook subscriptions and are always up to date on what the platform has to offer.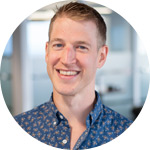 ​
Greg Meyer
Marketing Coordinator
Greg works on PitchBook's Events & Partnerships team where he manages the ACG/PitchBook partnership and PitchBook's contributions to ACG chapter events.