Join PitchBook, NVCA, and industry experts from Silicon Valley Bank, Perkins Coie and Solium for a discussion about the state of venture capital through the first quarter of 2019. PitchBook's Joelle Sostheim, a VC analyst, will set the stage for our panel by presenting on 1Q's venture landscape, and how valuations , IPOs and deals are strong headed into 2Q.
In this installment of our quarterly webinar series, our panel will discuss:
Why valuations are climbing to unprecedented levels
How larger deals are driving elevated deal values
The prevalence and impact of long-awaited IPOs
And more!
Featuring: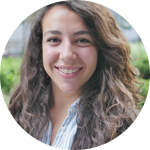 ​
Joelle Sostheim,
VC Analyst, PitchBook
Joelle covers emerging technology and trends in the US and European venture markets. She was previously a Fellow at Capria Ventures, an impact investing fund-of-funds and fund accelerator targeting emerging market investments.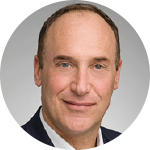 ​
Buddy Arnheim,
Co-Chair, Emerging Companies & VC Practice, Perkins Coie
Buddy represents emerging growth companies, venture capital funds, other early stage participants and more. He is widely referenced for his experience in the areas of corporate and securities law, governance matters, and industries such as robotics, autonomous machines, AI, and machine learning.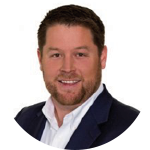 ​
Lewis Hower,
Managing Director, Early Stage Practice, Silicon Valley Bank
Lewis has spent the past decade working to research, develop, and invest in innovation at the intersection of rapid business growth, large markets, and massive global challenges. Through various stints in research, diligence, fundraising, investment management, education and formation of new concepts he has been at the bleeding-edge of innovative investments that are changing the world.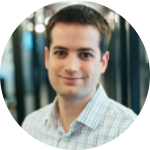 ​
Ryan Logue,
Head of Business Development and Innovation, Private Market, Solium
Ryan has been immersed in the private company market for the past eight years and is focused on driving new product offerings for Solium's top private company clients. Prior to joining Solium, Ryan led efforts to help over 250 private companies access institutional capital and completed over $20B in complex transactions as the Director of Operations at SecondMarket and the Head of the Private Company Market for Nasdaq Private Market.

This program is pending approval for 1 CLE credit in the following jurisdictions: Alaska, Arizona, California, Colorado, Idaho, Illinois, New York, Oregon, Texas, Virginia, Washington and Wisconsin. During the webinar, a course code will be provided by the presenter(s). To receive CLE credit,
you must download and complete a remote attendance affirmation form
and include the course code(s) provided. Please also include your bar state and bar license number on the form and return to Yendy Corniel at ycorniel@perkinscoie.com within 1 week after the program.
Thanks!