Join PitchBook, NVCA and industry experts from Silicon Valley Bank, Perkins Coie and Solium for a discussion on the current state of VC, specifically the alternatives to exits and liquidity available in the evolving marketplace.
Which trends are seemingly here to stay, and which are symptoms of another financial cycle? Tune in as our speakers give their thoughts on this and other topics covered in the 3Q 2018 PitchBook-NVCA Venture Monitor.

In this Q&A session, our speakers will discuss:
Private equity's role in the VC landscape
Alternative ways companies are achieving liquidity
Secondary activity and the driving forces behind it
And more!
Featuring: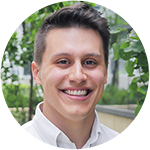 ​
Cameron Stanfill
Analyst, PitchBook
Cameron leads PitchBook's coverage of venture capital. He has recently published work on artificial intelligence, VC valuations and alternative liquidity options. Prior to joining PitchBook, Cameron worked as an analyst in financial consulting.
​
Fiona Brophy
Partner & Co-Chair, Emerging Companies & VC Practice, Perkins Coie
Fiona focuses her practice on providing a broad range of services to emerging companies and venture capital funds in the technology area, primarily in consumer e-commerce, interactive entertainment, digital media, information technology, Internet and social media, cloud services and life sciences.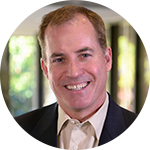 ​
Kevin Scott
Managing Director, VC Relationship Management, Silicon Valley Bank
Kevin is responsible for developing and managing long term relationships with key business partners—primarily venture capital investors and their firms—to advance all aspects of Silicon Valley Bank's platform across the innovation sector.
​
Ryan Logue
Head of Business Development & Innovation, Private Markets, Solium
Ryan is focused on driving new product offerings for Solium's top private company clients. Prior to joining Solium, Ryan led efforts to help private companies access institutional capital and completed over $20B in complex transactions as the Director of Operations at SecondMarket and the Head of the Private Company Market for Nasdaq Private Market.
Sign up
Thanks!
We've sent you a confirmation email with the webinar details.