In this regular series, we're speaking to various players in the private equity and venture capital spaces—including startups, firms and noteworthy dealmakers—to see what daily life looks like for them.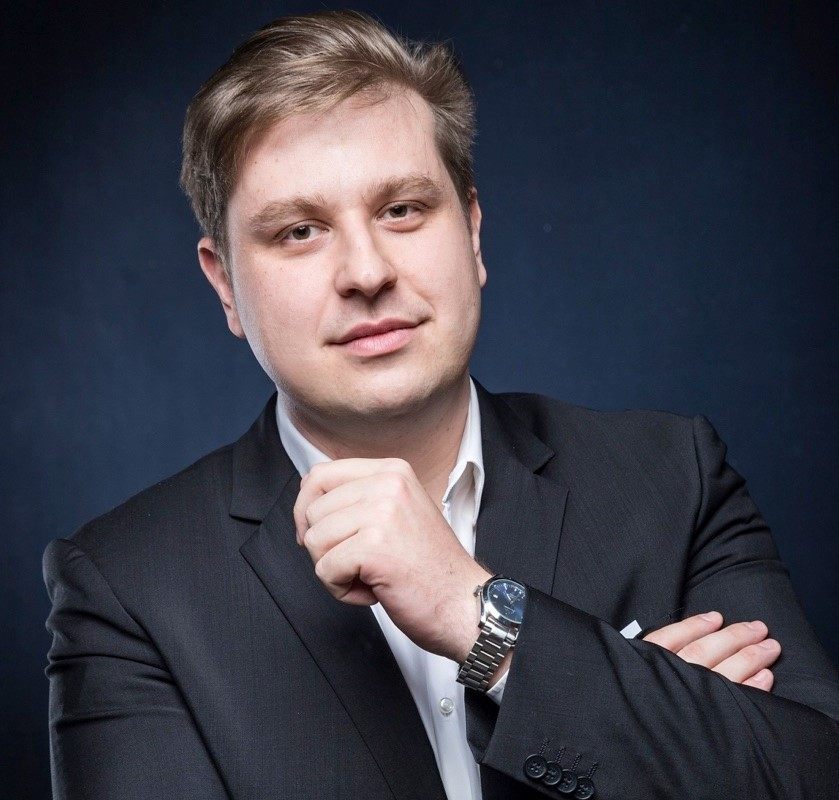 This week, we talked to Luca Carlucci (pictured), CEO of BizAway, which offers a platform for managing business trips.
What does a typical day look like for you?
When I'm not traveling I wake up around 7 am—or earlier if my daughter decides that it's time to get up. I spend the first part of my morning with her until I take her to kindergarten, and that's when my workday starts with a swift meeting with my co-founder, Flavio, who is the CTO and sits in our Italian office. (I'm located in Barcelona.)
I'm mostly on the phone, and at the end of the day, as soon as all employees leave, I do a wrap-up again with my co-founder to discuss the status on our advancements, and then I go home to spend the evening with my partner and my daughter. I might check some more work-related stuff when they are both asleep, but I'm trying to reduce that when it's not important stuff.
What led to you to your current role?
Before becoming an entrepreneur, I worked in different roles in the corporate world, and they all required traveling. Being mostly in financial and administrative functions, I could see how the system we were then using was not efficient. But that was only the demand side; when I started my first entrepreneurial experience I could learn more about the other side—namely the hotel industry—and I understood that there were many players eating off [the] value chain, without actually adding much value. Thus the understanding that this needed a solution; thus BizAway.
What is the most challenging aspect of your job?
Managing high growth, a lot of new hires in a shorter time and a shorter time to integrate them to the team as they get fully operative. We have a great culture, and my co-founder, Flavio, and I are doing everything we can in order not to lose it.
What is the most rewarding aspect of your job?
The most rewarding part is when clients confirm the value of what we offer during the commercial process. I'm the first seller of our solution, and our solution sometimes might sound to our potential leads even too good to be true, as they are used to the old solutions that do not have technology at their core, and thus are more labor-intensive and way less scalable, and, for this, more expensive.
What is the most important part of your job?
We approach very big companies, and it's tough to get in touch with the right group of people at first and, even then, get their attention. What's important is to let people know that there are alternatives that are not only more efficient than the status quo but equally—or I'd say even more—solid than those they are using and to convince them to give us a try. They're never disappointed.
What advice would you give for those in the industry?
The business travel industry is mostly served in a way that pertains more to the previous century than to ours. My advice is to keep innovating in a way that all parties benefit from the technology available nowadays.
Outside of work, what are your interests?
I like traveling a lot, both if it's an excursion to a Masía in the countryside or if it's traveling to a new country I've never visited with my family. Other than that, I like going to shows and concerts.
How do you balance your professional and personal life?
I try to make both aspects harmonious. I feel that it's not about cutting down on one side to allow more time for the other. Of course, time is limited and should be managed, but both are normal parts of my day. Also, I made many of my friends in my professional life, so they are both quite interrelated.
If you were stranded on a desert island, what would you take with you?
I would take a solar-powered satellite phone, so I can call someone to come and get me! For a book, I would take "Pillars of the Earth." I'm very eclectic when it comes to music, but because I'm on an island maybe something from David Guetta. And then I would take "Lord of the Rings" for a film.