Blackstone
Blackstone bets on infrastructure, economic rebound as earnings jump
January 28, 2021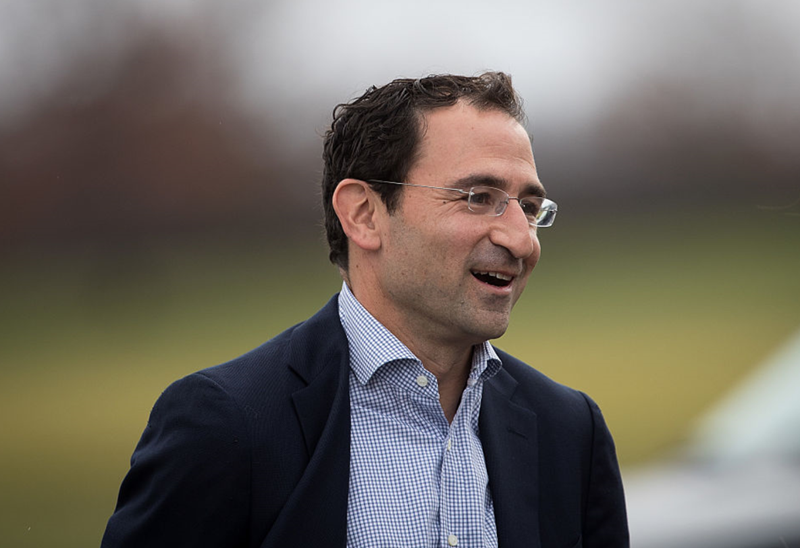 Blackstone
's ambitions for bankrolling a government-led construction boom are finally looking brighter.
Chief operating officer Jonathan Gray expressed optimism on Wednesday about the buyout firm's growth prospects in 2021, citing the possibility of a renewed push into infrastructure and energy investments now that Democrats have taken back control in Washington.
"I think some sectors where we are active, investors could really benefit," Gray said during Blackstone's Q4 earnings call. "I think you could see environmental and sustainability areas get a boost. We're doing a lot in that space across energy and energy credit. We could see more dollars into infrastructure, an area we haven't underwritten a lot of corporate activity or government activity. That could change with a big push by the government."
Blackstone has already raised around $14 billion for its flagship infrastructure fund, which was launched in 2017 to provide capital for public-private partnerships. But fundraising for the vehicle, which had a lofty $40 billion target, was stalled after Congress failed to pass infrastructure legislation during the Trump administration.
Additionally, in 2018
Blackstone had to contend with criticism
of the fund's anchor commitment from Saudi Arabia's sovereign wealth fund. Now, however, the vehicle could be poised for a new beginning.
Speaking about the firm's broader investment agenda, Gray said he expects Blackstone's capital deployment to surpass the roughly $62 billion it laid out last year, even with the possibility of a looming US corporate tax hike and more regulatory scrutiny under the Biden administration.
"As a firm, we've operated in all red, all blue environments, purple environments," Gray said. "We take a long-term approach and we've been able to navigate those issues as changes come up. We expect the same here as well."
Blackstone was an active dealmaker over the final three months of 2020,
leading private equity's push into buying up warehouse space across the US
. In December, the firm closed a blockbuster deal to purchase
Ancestry.com
, the operator of a subscription-based genealogy platform, from
Silver Lake
,
Spectrum Equity
,
Permira
and others for around $4.7 billion.
And the firm also jumped into the SPAC craze, with Blackstone-backed lending platform Finance of America agreeing to go public through a $1.9 billion reverse merger.
"It's helpful for us on the liquidity front," Gray said of SPACs. "I do think it's fair to say for smaller-sized businesses it gets a little more competitive. The good news is we tend to operate, particularly in private equity, at large scale. So there aren't many SPACs that can do the type of deals we do."
Among the highlights in Blackstone's quarterly results, the firm said the value of its private equity portfolio rose 10.6% since the third quarter.
Earnings distributable to shareholders totaled $1.46 billion, versus $914 million in the comparable period a year ago. Fee-related earnings jumped 36% year-over-year to a record $749.9 million, and assets under management increased 8% YoY to a record $618.6 billion, pushing closer to reaching Blackstone's goal of $1 trillion in AUM by 2026.
One of the firm's biggest payouts came from recapitalizing portfolio company
BioMed Realty
and selling its real estate to another Blackstone fund in a deal worth $14.6 billion. And earlier this week, it announced a deal pushing deeper into the insurance industry, when it agreed to purchase the life insurance division of
Allstate
for around $2.8 billion.
Looking ahead, Gray said the firm may put an increased focus on industries battered by the pandemic.
"We have some sectors we have high conviction around," Gray said. "We're spending a lot of time on COVID-impacted businesses. Travel-related, location-based entertainment, hotels. I think we'll see more activity in some of those areas."