With the intent of spending more time on political work, former
Mozilla
chief executive John Lilly has decided to scale back his responsibilities at
Greylock Partners
, stepping away from his current role as a general partner to become a venture partner. That means he'll continue to work with his existing portfolio companies at the software-focused VC firm but will stop seeking new deals.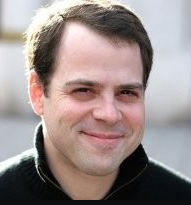 Lilly (pictured) joined Greylock in 2011, shortly after the end of a nearly three-year stint as CEO at Mozilla, the developer of Firefox and other web applications. He's also the founder and former CEO of
Reactivity
, which began as a tech incubator but had transformed into a software provider by the time it was acquired by Cisco in 2007. His new projects will include a board position at Voting.Works, a nonprofit startup working on building secure voting systems.
Founded more than 50 years ago, Menlo Park-based Greylock is one of the most storied shops in Silicon Valley, with past investments including
Facebook
,
Dropbox
and
LinkedIn
. Yet Lilly's departure continues a recent talent drain. Last month, longtime partner Jeff Markowitz announced plans to leave in February to become an advisor to
Google
CEO Sundar Pichai. And key investor Josh Elman stepped away from his full-time role at Greylock about 10 months ago, remaining as a venture partner but choosing to spend the bulk of his time as the product chief at
Robinhood
.
Over the past half-dozen years, the firm has gradually scaled back its dealmaking rate. After participating in a decade-high 66 new VC investments in 2012, Greylock executed
just 37 such deals during 2018
, per the PitchBook Platform. Two of its most notable targets from last year were long-haul trucking startup
Convoy
, which raised $185 million at a $1.1 billion valuation, and Roblox, a social gaming company that brought in $150 million at a $2.4 billion valuation.
Greylock is currently investing out of its 15th flagship fund, which reportedly closed on $1 billion in 2016.
Related read: An ex-VC is running for Congress—here's a look at his former portfolio