Self-driving cars and beyond: Autotech Ventures gambles on ground transportation
July 12, 2017
It's not exactly a secret that VC investment in the transportation industry is on the rise. Ridehailing companies and self-driving technology are among the hottest topics in the business world, and as the way people transport themselves and their things continues to evolve, the sector is likely to receive even more attention—and even more funding.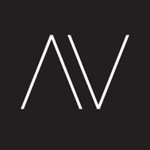 Autotech Ventures is betting that the automotive industry will continue to spawn valuable startups. The specialty VC firm, which focuses on companies in the ground transportation space, has closed its debut fund on more than $120 million. Founded by Quin Garcia and Alexei Andreev, Autotech Ventures already has a portfolio of six companies, including Lyft, in a ground transportation industry that the firm sees as being on the verge of a transformation.
"There are things happening really fast, the pace of innovation is accelerating, and it will have major societal impacts," Andreev told PitchBook. "I think that within the next 10 to 15 years, we'll see some pretty drastic changes in how people live, especially in metropolitan areas."
In some ways, that transformation is already underway. The ridehailing sector is the perfect example of the widespread change taking place in how people move around their world. Uber, with its $68 billion valuation, is currently the most valuable private company in the world, and it's not for nothing: The ridehailing giant recently hit the 5 billion mark in terms of total rides completed. Smaller rival Lyft, meanwhile (worth $7.5 billion) is now providing more than one million rides per day.
Autonomous vehicle technology is another niche area in the ground transportation sector that illustrates the industry's potential. Self-driving vehicles are still far from commonplace, but activity in the space has
steadily risen over the past five years
, from just one deal in 2012 to 30 last year, per PitchBook data.
Here's a closer look at VC investment in autonomous cars since the beginning of 2012—a chart that doesn't represent the ground transportation industry as a whole, but is perhaps emblematic of the increasing interest in the sector:
---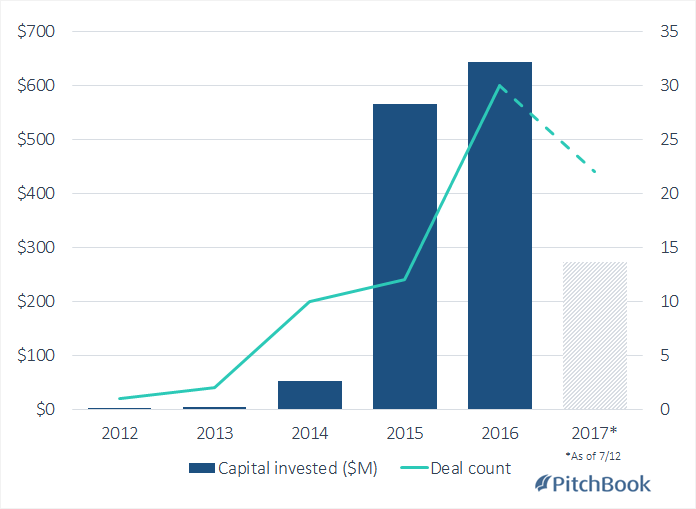 And the way Autotech Ventures sees it, there are several other niche areas in the transportation industry that are ripe for new technology.
"Think about the most painful ground transportation experiences that we endure as consumers or in business," firm co-founder Quin Garcia told PitchBook. "Going into a dealership and buying a vehicle, buying insurance and paying for it, parking, renting a truck, shipping something... All of these painful ground transportation experiences have existed for decades, and suddenly all these startups are entering and trying to solve these issues."
Autotech Ventures' existing portfolio displays that diversity of options. In addition to Lyft, the firm also backs several other startups, including Realine, a provider of logistics software for the long-haul trucking industry; Volta Charging, an electric vehicle charging network that's funded by ads; and Outdoorsy, the operator of an RV rental service.
Check out more of our coverage on the ridehailing and autonomous vehicle industries.