The next boost for B2B PE/VC?
December 18, 2015
The following post was written by Bob Domenz, CEO, Avenue.
Private equity and venture capital firms investing in B2C verticals have for some time embraced branding as a key to creating growth and value—but those focused on B2B have been slow to leverage brand as a growth engine.

My years of B2B experience, however, have consistently shown that branding, while sometimes dismissed as a "soft" discipline, can have a powerful impact on the success of an organization, particularly those seeking significant, sustained growth. For countless clients I have seen its ability to:

Align employees and improve operations across the organization
Elevate the performance of sales reps
Enhance customer experience and loyalty
Create awareness and brand preference
Support premium pricing
Accelerate growth
Boost EBITDA (in fact, research shows that strong B2B brands far outperform their category rivals)
These once overlooked benefits seem to be attracting the attention of more and more forward-thinking PE and VC firms who operate in B2B sectors. To learn why they focus on brand as a business driver, I recently spoke with several firms that fit this profile, including the private equity group Sterling Partners, one of their portfolio companies, Brace, and venture capital firm, The Valley Fund.
According to my interviews, a strong orientation toward brand empowers these firms to:
Attract the best portfolio companies
Align management philosophies between themselves and their portfolio companies
Accelerate growth of their portfolio companies
Attract the best portfolio companies

In the hyper-competitive world of PE/VC, with firms striving to attract the best companies to their portfolios, a firm's own brand can be a deal-making, fund-raising differentiator. A recent Pitchbook-sponsored survey reported that 92% of professionals involved with private equity feel that a strong brand helps firms source deals and raise funds, while 81% say it improves talent acquisition and retention.
Mike Drai, a Principal of Chicago-based private equity group Sterling Partners, described how branding impacts his firm: "The senior partners at Sterling have always been conscious of the importance of brand, the importance of defining ourselves in market. Three years ago, coinciding with an office move, we went through an exercise to revitalize our brand and our marketing approach.
"You can see the results in our new office, the new website, our new tagline 'Inspired Growth,' and the type of companies that we invest in. It adds up to something meaningful to the people we deal with—the brand communicates the way we think, and helps attract companies that also think that way."
Align management philosophies

The presence of a common viewpoint on the importance of brand between a PE/VC and their portfolio company management team is also a reliable marker of management compatibility—a key factor in the success of the relationship.
Alex Gould of The Valley Fund, a California-based venture capital firm, says they closely screen their entrepreneurs, primarily betting on "the person" who is aligned with their philosophy and values, and open to advice and support as they pursue a philosophy he describes as "the art and science of company building."
To paraphrase Gould, practicing this art/science requires you to:
Understand the customer needs, and find your purpose in meeting it
Get the product promise and performance right early on, so it truly meets those needs
Build a culture that believes in your purpose and delivers daily on your promise
What Gould outlines above is at the heart of creating an effective, brand-centered B2B organization—the kind that research shows will not only be better equipped to grow a brand, but also have the power to grow it faster.
Accelerate the growth of B2B organizations
It's easy enough to find evidence that strong B2B brands enjoy significant bottom-line advantages—the real challenge for PE/VC firms is how to leverage branding processes to create the kind of brand strength shown to accelerate and sustain the growth B2B companies.
Sterling Partners and The Valley Fund each represent two distinct approaches to how PE and VC firms can turbocharge growth through branding.
Inspire strategy
Sterling's Drai says that "As our tagline makes clear, our brand is about Inspired Growth." This "inspiration," rather than direct intervention into management, is also Sterling's chosen method of guiding its portfolio companies.

For instance, their involvement in strategic planning starts with what he calls "tone setting." Sterling periodically gathers its portfolio company leadership at special CEO and Director Summits. Emphasizing the firm's penchant for thinking differently in order to "see around the corner, to see opportunities others may not," Drai notes that the most recent summit coincided with Chicago Ideas Week, an annual "big think" festival. As he describes it, "Part of each of our summits is about sharing content—but, even more importantly, these gatherings are about calibrating everybody on what we collectively believe about branding and marketing."
According to Steve Ragiel, CEO of Brace Industrial Group, a Sterling Partners portfolio company, that belief in brand has provided strong benefits, both externally and internally.

"Industrial services is a highly relational sell," he says, reflecting on the nature of his external sales environment. "I realized that we could use brand, and the understanding of the customers that goes into it, to support those relationships. We've combined our knowledge of our customer and marketplace in a brand strategy that gives customers the value they're looking for."
As to the internal benefits, Ragiel notes, "It's overlooked by a majority of B2B companies, but a good portion of the value you get from your brand is internal. If employees understand the value we're trying to provide to the customer, then they'll take pride in their work. That pride gets them energized, and the organization builds momentum from there."
Install expertise
The Valley Fund—which, as a VC, looks to grow companies in a very different stage—employs a more hands-on approach, what Gould calls transplanting "a bit of our DNA into each portfolio company." In addition to the typical management, operations and finance specialists one might expect venture capitalists to provide their portfolio companies, his firm goes a step further. "We bring in product managers along with brand and marketing experts," people with heavyweight experience on brands like iTunes and Netflix, who then work "shoulder to shoulder" with company founders and managers.
They help develop "what start-ups need more than ever," according to Gould: the skills and tools to create truly customer-centered products and services, clearly differentiated and communicated via strong branding, and reliably delivered by a unified, motivated corporate culture. Gould calls these elements "vital to an early stage company," but he also notes that "the road is littered with failed start-ups" who skipped the investment in branding, marketing and culture creation.
Which avenue will you take to capture the power of branding?
B2B-focused PE/VC firms may lag when it comes to leveraging brand disciplines—but that potentially opens up a tremendous competitive advantage for those firms willing and able to invest in brand-building for themselves and their portfolio companies.
There are three principal ways for PE/VC firms to succeed in using branding to competitive advantage:
Develop your own brand as a center of inspiration
Add brand and marketing pros to your expert team
Partner with specialized B2B branding firms
1. Develop your own brand as a center of inspiration
The first path is akin to the Sterling Partners model, and accordingly may be most suitable for private equity groups and their work with more mature organizations.

First and foremost, it requires undertaking your own branding process as a firm—a significant investment of time and, possibly, money. What do you stand for? What the benefit is to a prospective portfolio company? What sets you apart from other PE firms they might go with?
You'll need to pursue a disciplined process to get to the true essence of who you are, why that matters, and how to present your difference to the private equity world. Carefully consider if you have the requisite talent on staff to run such a project, or if you need outside expertise. With a clear understanding of your own brand—its differentiating purpose, positon and personality—you'll establish a mindset, a standard, and concrete examples from which your portfolio companies can derive and measure their own brand plans and programs.
2. Add brand and marketing experts
You doubtless have your own go-to-network of management, finance, operations and even technical experts—so consider adding to that roster of skills by developing your own on-call cadre of experienced, independent consultants in product development, brand and marketing strategy, as well as go-to-market strategy and implementation. These experts can help provide a better-integrated, end-to-end solution for success.
3. Partner with specialized B2B branding firms
The quickest and most flexible way to add branding to the skillsets offered by your firm is through partnership—not with individuals but with other firms. There are a number of branding consultancies that specialize in branding private equity firms themselves, and other brand and marketing firms that offer special expertise in verticals.
One note of caution: Business-to-business is its own specialty in branding and marketing. Some firms claim to handle both B2C and B2B branding equally well, but the two require very different expertise. For instance, a consumer product often has just one individual deciding on a purchase—someone who may even be buying on impulse. The business customer, however, operates in a much more involved and drawn-out purchase cycle, typically with multiple influencers and decision-makers. In addition, B2B products are themselves often much more complex than, say, chewing gum or soda, and require deeper expertise in communicating complicated product offerings and selling through multiple channels, including direct sales organizations, resellers and distributors.
Don't get overwhelmed, however, at the wide range of options. Your first step isn't deciding how to approach branding but simply to realize its importance. Brand-building is not a "soft" discipline or a B2C nicety. It is a powerful business tool for driving B2B growth and creating value—and in an ever-more-competitive environment, it's time to start using it fully.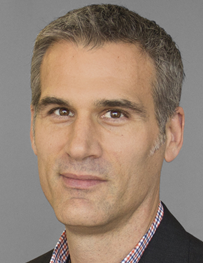 Bob Domenz is the CEO of Avenue, a Chicago-based marketing strategy and activation firm that specializes in helping midsize B2B companies drive growth by transforming their businesses and brands. He is also the Founding Director of The B2B Brand Council, a member of the TED conference and a delegate to the Kellogg Innovation Network (KIN).