Uber fights battles in boardroom, courtroom
October 3, 2017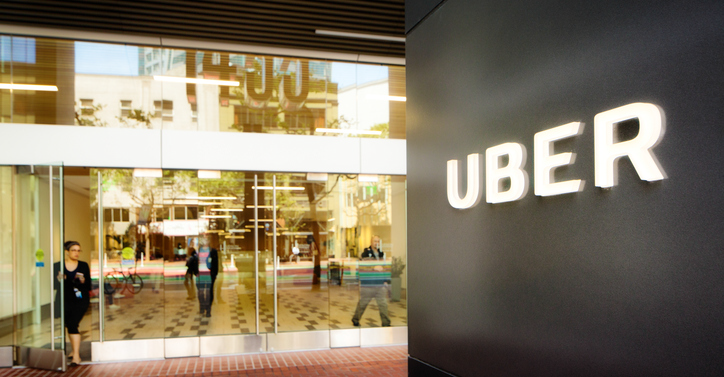 While Uber CEO Dara Khosrowshahi was in London meeting with officials to contest
the city's potential ban
on its ridehailing services, there were a few noteworthy developments on the home front:
Board compromises on governance reforms
Several days after ousted chief Travis Kalanick
appointed two new members to Uber's board
without consulting company leadership, the board met and voted unanimously to implement a number of new governance reforms, including some that will limit Kalanick's power, and move forward with a $1 billion to $1.25 billion direct investment from SoftBank at Uber's nearly $70 billion valuation, according to multiple reports.
The plan is set to be signed at noon Wednesday: Key takeaways from the proceedings:
Uber's board approved a "one share, one vote" plan that would remove the super-voting rights held by early employees and investors.
The number of board seats will increase from 11 to 17, with Kalanick keeping his three (and new appointments) and SoftBank getting two. Other seats will be granted to independent directors and an independent chair.
Uber now has a 2019 IPO deadline (if not met, certain restrictions on selling shares would be lifted).
Any new CEO before that date would require two-thirds approval from the board.
uber board mtg vote done, statement from spox: pic.twitter.com/Jn4ClFnoSj

— ಠ_ಠ (@MikeIsaac) October 3, 2017
Other big news is that Benchmark would potentially drop its
fraud lawsuit against Kalanick
if the board reform and SoftBank investment go through. Early reports had indicated that SoftBank is seeking at least a 17.3% stake through the direct investment plus the purchase of secondary shares at a lower valuation. That threshold has reportedly been lowered to 14%, inclusive of a co-investor group that includes Dragoneer Investment Group and General Atlantic but no longer Didi Chuxing. The SoftBank deal requires shareholder approval and could still fall apart if not enough sellers are interested.
Overall, the developments are widely seen as a compromise between clashing parties, with Khosrowshahi perhaps being the biggest winner on the day—both in being able to get the deal done and in power gained. Some proposals that specifically targeted Kalanick were reportedly dropped before the meeting.
Bloomberg.has reported that Kalanick and Khosrowshahi are barred from chairing board committees or subcommittees under the new agreement.
"Today the Board came together collaboratively and took a major step forward in Uber's journey to becoming a world class public company," Kalanick said in a statement. "We approved moving forward with the Softbank transaction and reached unanimous agreement on a new governance framework that will serve Uber well. Under Dara's leadership and with strong guidance from the Board, we should expect great things ahead for Uber."
More coverage on the board vote:
Axios
,
Bloomberg
,
The New York Times
,
Recode
,
WSJ
.
Waymo v. Uber trial delayed
The much-anticipated court case between Waymo and Uber that was scheduled to begin next week has been pushed back to December 4. During a hearing Tuesday, the federal judge presiding over the case criticized the legal teams on both sides for telling "half-truths," per reports.
The judge also said Waymo's case against Uber had weakened since its initial filing, which accused Anthony Levandowski, a former Waymo engineer, of stealing confidential files and bringing them to the ridehailing giant when he started working in its self-driving car unit.
Read all of our featured Uber coverage here.
Join the more than 1.5 million industry professionals who get our daily newsletter!