VC at the intersection of fashion and tech
By Garrett Black
November 13, 2014
Venture capitalists appear to have finished stocking their closets. This year, the fashion space is set for a roughly 30% decline from last year's tally of completed VC financings, even as rising valuations and large late-stage rounds have contributed to $788 million in capital invested to date. The slowing factors are most likely the overall cooling of VC activity worldwide along with those expensive valuations. Moreover, startups at the intersection of tech and fashion face challenges peculiar to that space, making their success a challenging proposition. However, those that are most successfully meeting those challenges and courting VCs share several key traits, the most prominent being a tight focus on dominating a particular fashion niche.
Consider a vertically integrated menswear brand like Frank & Oak, which recently raised $15 million from firms such as Goodwater Capital, Real Ventures and Version One Ventures. It sources, designs and delivers curated collections, limiting quantities and time available, while analyzing customers' fits and seasonal preferences to optimize shopping experiences online and on mobile. Focusing on men's apparel, with particular regard to men in their late 20s and early 30s, the company reportedly sold 700,000 items in 2013 (full disclosure: I was responsible for five of those purchases).
In order to attractively price yet retain control over quality and experience, Frank & Oak resorts to measures similar to those adopted by other fashion startups: customer-specific discounts, omnichannel approaches, a user-friendly site and mobile design, subscription-based models, etc. The industry is largely cutthroat because it's easy for other startups to ape all those measures; for example, Buck Mason, Jack Erwin and JackThreads are just a few other VC-backed startups focused on men's fashion, and they all adopt similar aspects to Frank & Oak's approach. In the end, it's building the brand or shifting to another niche that matters. For example, Warby Parker and Harry's zero in on particular product categories—glasses and shaving products, respectively—but then utilize those similar measures pervading the space. Another niche that startups target is social shopping, wherein they focus more on connecting shoppers so they can discuss styles and products; also, there are services like thredUP that create marketplaces for secondhand clothing.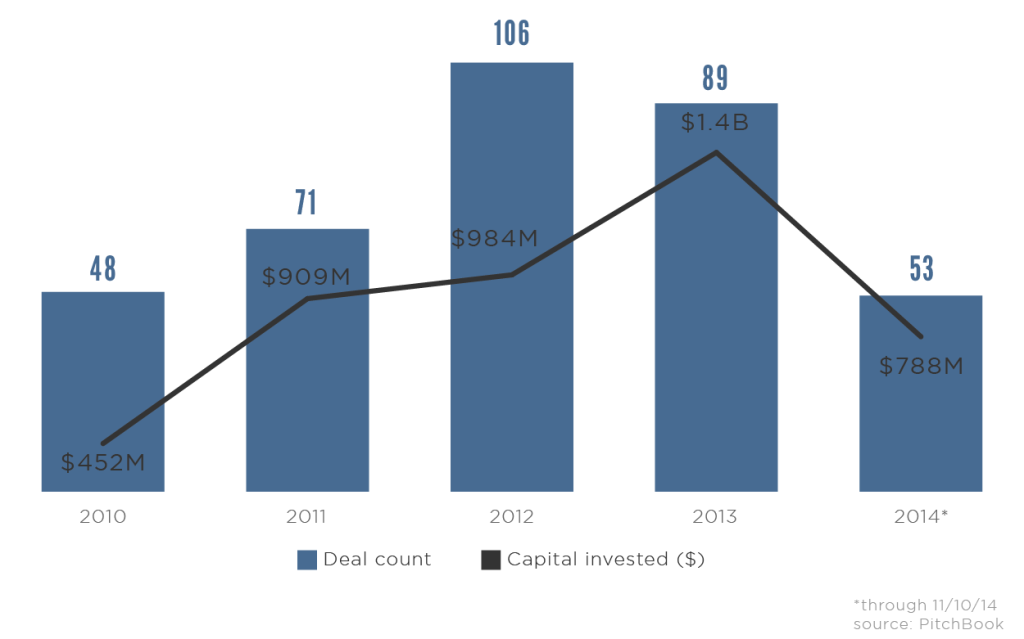 Customization, quality and social cachet can justify slightly higher premiums, yet with a plethora of choices available to consumers, brand loyalty is key. Differentiating a brand to retain loyalty is quite hard, as fashion is rather a low-intellectual property industry, although certain user-related tech such as algorithmic pricing and fitting can set a company apart, helping it increase margins by operating on-demand or targeting a niche market. The intersection of tech and fashion is where VCs have congregated, helping brands build value to such an extent that the median post valuation in the space has exploded from about $14 million in 2012 to $55 million so far this year. Vertically integrated brands need initial capital to establish production chains, and VCs can also recruit industry insiders with experience relevant to a startup's particular need, as fashion, tech savvy and supply chain experience don't often intersect.
To explore the companies and their investment details, or to dig into the skyrocketing valuation trend within the space, contact us here.