VC world strengthens ties to the Golden State Warriors
November 29, 2017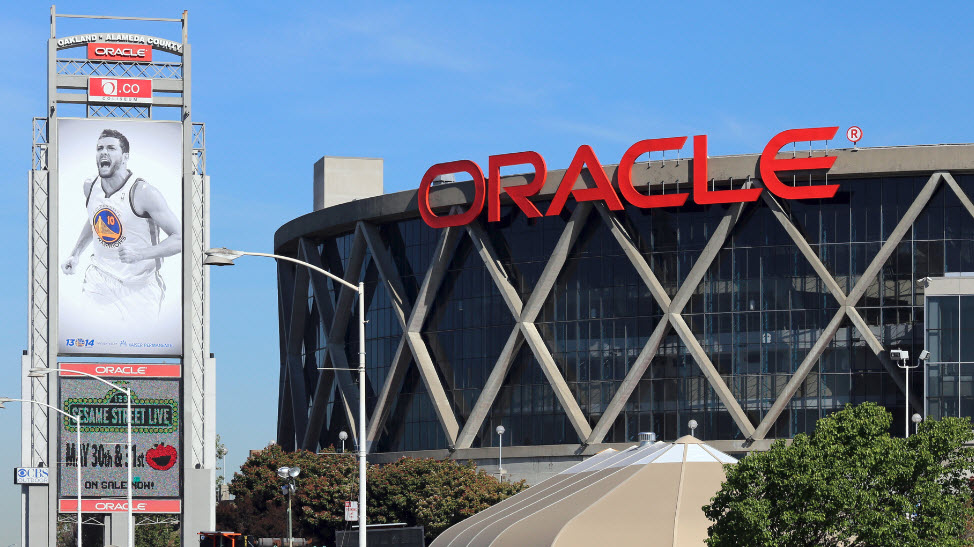 Earlier this month, basketball player David Lee retired after 12 seasons in the NBA. The reason? It would only make sense for someone who spent five years of his career in the shadow of Silicon Valley.
"I actually got a call from a couple of my very good friends that I met while I was a Golden State Warrior that run an unbelievable venture capital firm and are doing incredible things in the Bay," Lee said last week in an interview on 95.7 The Game in San Francisco. "And [they] offered to have me come work for them."
Now, Axios is reporting that the firm in question is Social Capital, a tech investor founded in 2011 by Chamath Palihapitiya, a minority owner of the Warriors. If Lee does assume a role at Social Capital, it will be just another connection out of many between the VC industry and the best basketball team in the world.
Let's start at the top. The Warriors' majority owner is Joe Lacob, who's been a partner at Kleiner Perkins Caufield & Byers since 1987 and is
one of several PE and VC pros
who own NBA franchises. Joining Palihapitiya as a minority owner is Chad Hurley, a co-founder of YouTube and a founding designer at PayPal. Along with other co-investors, the group bought the Warriors in 2010 for $450 million; earlier this year, Forbes estimated the franchise's value at $2.6 billion.
The interest in venture capital extends into the locker room, too. The most famous example, perhaps, is Kevin Durant.
Dubbed "Silicon Valley's Hottest Start-up" last winter by The New York Times, Durant left the Oklahoma City Thunder for Golden State during 2016 in part to be closer to the world's biggest tech hub. His Durant Company has made a handful of VC investments this year, buying a stake in the Pieology pizza chain in October and participating in a $50 million Series B for bikesharing startup LimeBike the same month. Durant is also a reported backer of Postmates, and his list of Silicon Valley confidantes is said to include Ben Horowitz and Laurene Powell Jobs.
Durant's teammate Andre Iguodala is even more prolific. He owns stakes in some 25 different startups, according to a
Bloomberg Businessweek cover story
earlier this year, including mattress maker Casper (valued at $920 million earlier this year) and health & beauty retailer Walker & Co. (valued at $66.6 million in 2015). In August, Iguodala and Stephen Curry partnered to host a daylong panel in San Francisco called the Players Technology Summit. Curry, for his part, reportedly owns an interest in Pinterest and is the co-founder of a marketing startup called Slyce.
The Warriors are far from the first professional athletes
to branch into VC
, and several more former pros have moved onto second careers
in private equity
. But the current generation of pros is different. As salaries across the spectrum of sports continue to skyrocket, former players are better equipped than ever before to become investors.
David Lee, for instance, made more than $94 million in his career, according to Basketball-Reference.com. Iguodala has earned more than $121 million and signed a new three-year, $48 million contract over the summer. And then there's Durant. The 29-year-old has already banked more than $135 million, with another $25 million due this season, and that's strictly from his on-court activities; among other sponsorships, Durant is currently in the midst of a 10-year contract with Nike that could reportedly be worth $300 million.
More and more every year, basketball is big business. So it only makes sense that the sport's biggest names are increasingly becoming businessmen.
Related: PE, VC help give the NBA a new look