SoftBank
Why SoftBank is parceling off its most prized possession
April 1, 2020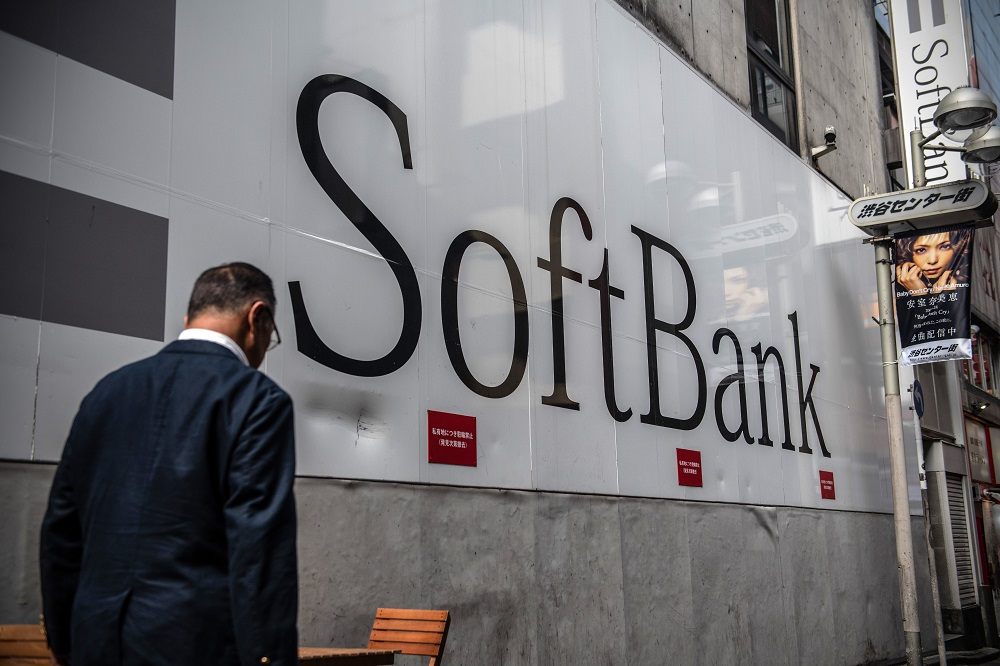 SoftBank
, one of the world's largest tech investors, is preparing to offload $41 billion in assets to restore investor confidence by buying back shares and reducing its debt load.
To accomplish the audacious plan, the Japanese company will reportedly say goodbye to up to $15 billion worth of shares in ecommerce giant
Alibaba
.
The sale would reshape SoftBank's portfolio in dramatic fashion. It also would represent a turning point for CEO
Masayoshi Son
, who has held on tightly to a stake in Alibaba that dates back decades.
SoftBank's portfolio is large and complex, and there are numerous ways it could come up with $41 billion in assets. Case in point: The Vision Fund alone has stakes in 46 companies that are individually valued at more than $1 billion, according to PitchBook data. SoftBank indicated in a recent financial report that the fund's assets were worth nearly $80 billion at the end of last year.
The complexity explains why SoftBank's largest and most successful holdings, such as Alibaba, are on the chopping block, and why Son is unlikely to part with the Vision Fund's stable of unicorns.
"The companies that they have much bigger holdings in make a lot more sense to sell than their VC investments," said Kyle Stanford, a data analyst at PitchBook.
Alibaba dominates SoftBank's holdings
Data via SoftBank, PitchBook. For publicly traded assets, the asset value is as of April 1, 2020. For privately held assets, the value is as of Dec. 31, 2019 and is based on SoftBank's own fair value calculations.
SoftBank first invested a reported $20 million in Alibaba back in 2000 when it was still a little-known startup. The company's stake, currently worth around $131 billion, has helped to cement Son as a household name and to rally support for his grand visions.
Alibaba is central to SoftBank's rise as a powerhouse. Fortunately for Son, SoftBank can sell $15 billion worth of the ecommerce company's stock and still only reduce its holdings by around 11% at current prices.
Selling startup investments would be more complicated, requiring exiting hard-won deals. SoftBank would need to find investors capable of buying its high-priced startups, and it's also not clear what sort of figures those holdings could fetch in the current market.
Many of the Vision Fund's largest portfolio companies are also struggling.
Uber
's stock is down nearly 20% since the start of the year. Layoffs have reportedly hit
Oyo
,
Zume
,
Rappi
,
Getaround
and others in recent months. And
WeWork
's future is arguably no more clear than it was six months ago.
SoftBank also has time on its side when it comes to Vision Fund investments.
"Even though they might have taken paper losses on a lot of their private investments, they still have another nine years of their fund life left," said Stanford. "They don't have to exit any time soon."
The company also has a stake worth around $29.6 billion in
Sprint
, which just successfully completed a merger with
T-Mobile
. And its ownership of telecom unit SoftBank Corp. is worth nearly $40 billion.
All three of those major public holdings—Alibaba, SoftBank Corp. and Sprint—have weathered the current stock market rout relatively well. Alibaba is the worst performer, down 14.7% since the start of the year, compared with a more than 24% drop in the S&P 500.
Around 44% of the proceeds from SoftBank's asset sale will go to buying back shares, and the rest to paying down debt, buying back bonds or increasing cash reserves. Investors have largely embraced the plan, sending SoftBank's stock up 37.5% since the plan was announced.
Part of the rationale for the unprecedented plan is to restore the firm's credit rating. But it had the opposite effect with Moody's, which downgraded SoftBank's rating further, spurring the Japanese firm to drop the ratings agency last week.
This article has been updated to remove a sentence indicating that OneWeb is a Vision Fund portfolio company. OneWeb is backed by SoftBank, but not the vision fund.
Related read: 11 big things: Hard feelings at SoftBank in $41B spat
Join the more than 1.5 million industry professionals who get our daily newsletter!