Company of the week: Azimo
June 1, 2018
Every Friday, we highlight a company that received funding that week. Some are pretty out there. Some might change the world. Take a look!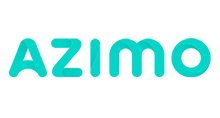 About Azimo
An online payments platform headquartered in London, Azimo aims to make international money transfers cheaper, faster and more secure. Launched in 2012, the company allows users to electronically send money to over 190 countries around the world via direct deposits or designated cash pick-up points.
Quick stats
Latest financing: $20M, Series C
Capital raised to date: $65.25M (does not include grant funding)
Investors: GR Capital, Silicon Valley Bank, Greycroft, Infinity Venture Partners, Rakuten Capital, Frog Capital, MCI Capital, Quona Capital and 13 other firms
Status: Generating revenue
For more information, check out our
Azimo profile preview
.
For a closer look at one of Azimo's biggest investors, check out our
Greycroft profile preview
.