Like most investment banks, Cascadia Capital—a leading middle market firm—helps businesses grow and achieve liquidity. What sets them apart, however, is their focus on long-term client relationships.
Cascadia provides each of its clients with tailored advice and deal execution, partnering with entrepreneurs and small business owners for years (or even decades) to ensure they're maximizing value.
It's a highly personalized approach that would be difficult to maintain without PitchBook, which Cascadia uses on a daily basis to find potential investors and buyers for clients, maximize efficiency, gain expertise across verticals and more.

3 ways Cascadia uses PitchBook:
To find the right investors for clients and provide customized deal execution
To maximize efficiency by eliminating unlikely prospects from outreach efforts
To gain vertical-specific expertise in order to better serve clients
Finding the right investors for clients
When Christian Schiller, managing director at Cascadia, began working in private equity over two decades ago, there were around 200 firms. Now, that number is close to 4,000—and growing.
Although more players means more opportunity, it also means new challenges for Cascadia. To find the right investors for clients, Cascadia takes a customized approach to outreach and deal execution. But given the proliferation of dealmakers, that means keeping track of—and wading through—thousands of firms and funds.
"How were we going to build customized lists for each client situation?" asks Christian. "PitchBook was the strategic solution that filled in that gap for us, allowing us to slice, dice and analyze data—and do a ton of work on who we're approaching."
"Instead of contacting 600 potential financial sponsors, we can use PitchBook to target those that have money, that are active and are doing deals, and would be most interested in looking at this asset."
– Matt Riendeau
And not only does PitchBook track the entire landscape and provide granular information on investors and strategics, it also shows Cascadia who to contact—when.
"Looking at hold dates, dry powder, assets under management, targets, check size targets and financial profiles is crucial for generating the best buyer and investor ideas for our clients," says Matt Riendeau, senior vice president of the technology group.
"Instead of contacting 600 potential financial sponsors, we can target those that have money, that are active and are doing deals, and would be most interested in looking at this asset," he adds.
It's a strategy that also dramatically improves efficiency. By knowing which firms or buyers to exclude, the team avoids pursuing unlikely prospects and saves a ton of time.
"We're able to be smarter about our processes, maximize confidentiality and still get the optimized valuation in turn," explains Matt.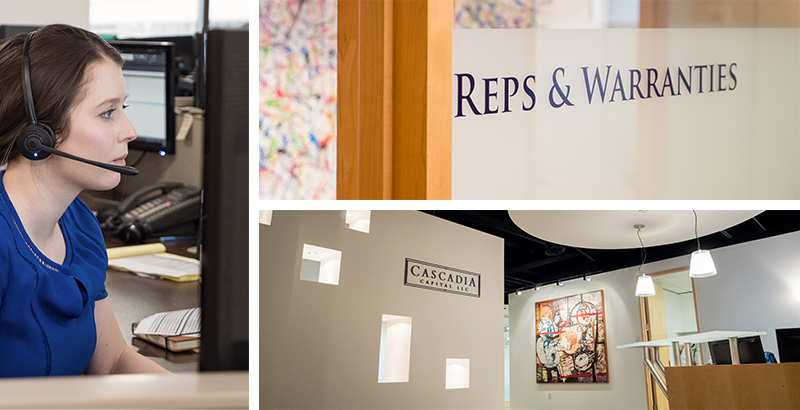 Gaining insight and expertise across verticals
Given its focus on relationships, Cascadia spends an average of three to seven years with companies, providing them with information, education and trusted advice about when (and how) to raise capital or sell. This personalized approach sets them apart from others in the field.
"Every client has a unique and customized experience with us," says Christian.
The challenge, of course, is balancing the ability to customize with the ability to scale. As Cascadia grows from a dominant regional investment bank to a national middle market firm, its bankers have become more specialized—and more reliant on PitchBook to track trends, activity, companies and key players in their space.
"We make sure we have a banker specializing in everything from restaurants to transportation logistics to aerospace ... so they can import that expertise on a vertical basis anywhere across the country," explains Christian.
Clearly, it's a lot to keep track of. And with clients operating in diverse industries and investors adopting more niche focuses, it's never been more essential (or challenging) to stay on top of shifts and developments in the market. That's why Cascadia turns to PitchBook for comprehensive, accurate industry intel—exactly what it needs to develop vertical-specific expertise and better serve its clients.
"It's a tool that really helps us to dive deep into the big, broad world of private equity and cut through the noise," says Christian.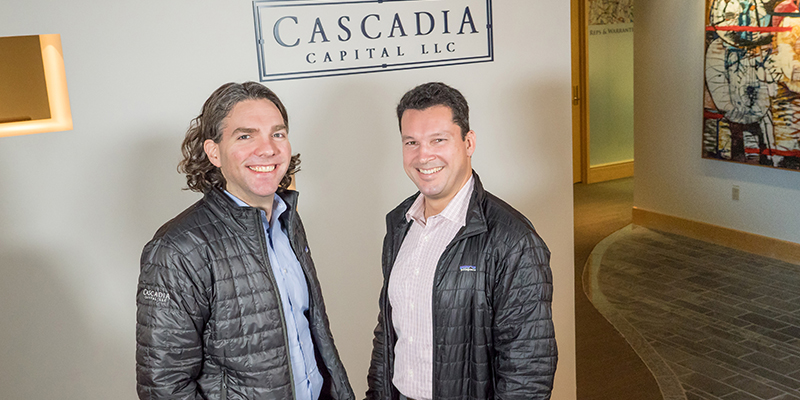 Navigating a changing landscape
Over the past few decades, the private equity landscape has undergone dramatic changes. Firms like Cascadia must keep tabs on thousands of private equity firms and strategic buyers while simultaneously gaining in-depth expertise across vastly different verticals.
In other words, success requires greater specialization in an increasingly crowded space.
With PitchBook, Cascadia remains ahead of the curve, using data on investors, funds and market activity to build targeted investor and buyer lists, track macro and micro trends and more.
"Day to day, I've always got a PitchBook window up and running," says Matt.
"I feel like PitchBook is more than a database. It's a business partner," adds Christian.

Want better data for deal execution and market intelligence? Request a free trial.