Benchmark a stock's performance against broader market indexes
December 17, 2018
We're continuing to strengthen our public data offering so our clients can get a more all-encompassing view into the evolving capital markets–both public and private–with PitchBook.
Earlier this year, we added
intraday market data and interactive stock charts
to PitchBook. Now, you can add both Morningstar and 3rd party indexes like the S&P 500 to these stock charts.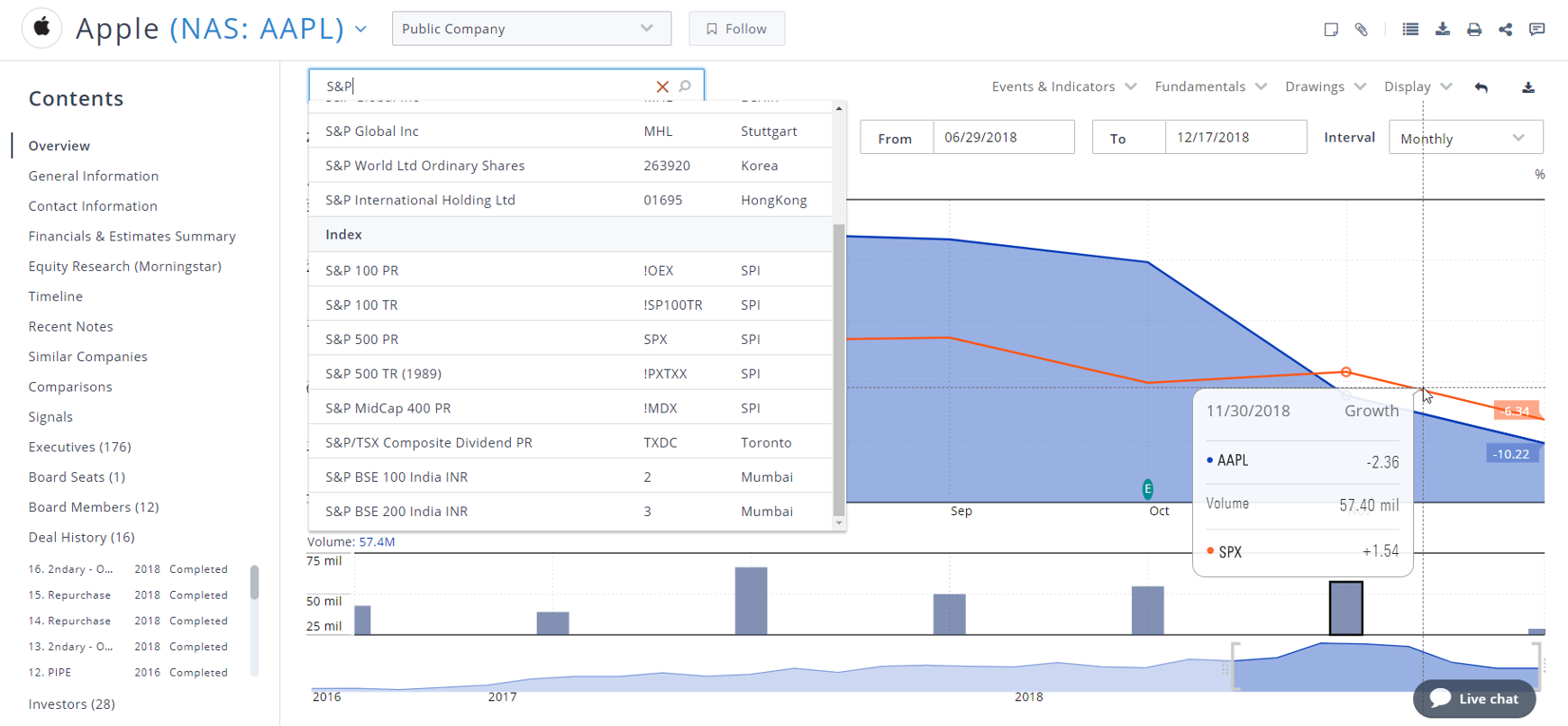 Add indexes to Interactive Stock Charts
Benchmark a stock's performance against broader market indexes including Morningstar's and S&P's, as well as an array of index funds categorized by regions and sectors. Simply start typing the name of the index, region or sector to add comparisons to the Interactive Stock Chart.