Introducing PitchBook's Research Center: A new hub for public and private market analysis
July 16, 2018

Meet the new PitchBook Research Center
As the private capital markets continue to evolve and expand, access to meaningful insights to drive decision making has never been more imperative. With the integration of thematic and company-specific equity research from Morningstar alongside PitchBook's own extensive PE, VC and M&A research, our redesigned Research Center provides comprehensive analysis spanning the public and private continuum.
Easily find the information you need with the ability to quickly search through over 130,000 PitchBook and Morningstar reports—all within one centralized location. A new flyout menu for the Research Center in the side navigation menu serves as a starting point to help you identify the research you're most interested in.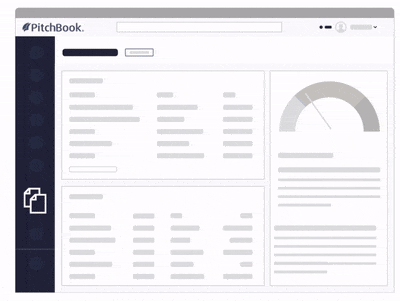 Gain meaningful insight into the evolving markets
A holistic view of the private and public markets is crucial for maintaining your competitive edge and staying well-informed about the latest trends in your industry. Combining Morningstar's wide span of equities coverage (their 100-person team of equity analysts covers 1,500 public companies) with the in-depth PitchBook private market research you rely on provides an unprecedented view into the evolving capital markets.

The new tabular structure is built to support future additions of third party equity research and our increasingly extensive private market research as we continue to expand our analysis capabilities to meet your needs.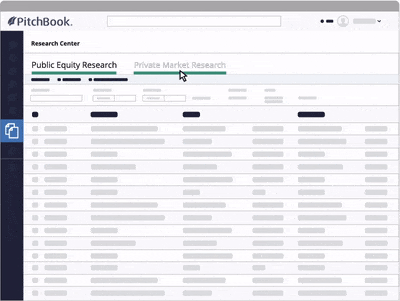 Find the research you need—faster
With access to public and private research in the same platform, you can streamline your workflow. Our new easy-to-use filtering helps you identify reports by date, industry, ticker, analyst and more. Plus, you can hover over any private market report title for an advanced preview of its cover and contents.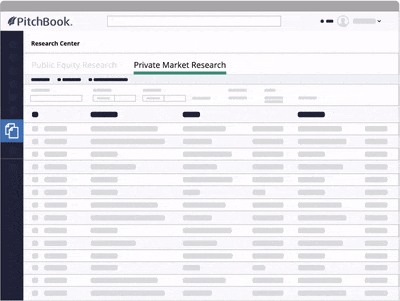 Whether on behalf of your firm or to better serve your clients, PitchBook's Research Center will help inform your strategy, streamline your research workflow and back up your biggest investment decisions.
Want to explore the Research Center?


Not a PitchBook user yet? Request a free trial.