Why PitchBook is now the only tool you need for valuations
November 5, 2019
Everyone needs access to public and private comps when doing valuations. But there has never been a single resource available that provides all the detailed public and private financial data you need to accurately assess the value of a company. And the time analysts lose hunting that data down across different research tools and then scrubbing it in Excel is significant.
That's why we've spent the past two years building out PitchBook's valuations workflow capabilities—from better screening and search tools to adding a comprehensive dataset of public comps and in-depth equity research—so you can spend less time building spreadsheets and more time finding your next big opportunity.

Here's how it works.
Discover new private and public comps easily
Quickly filter private and public comp searches by even more detailed metrics, including consensus estimates and forward earnings. Segment data further by trailing 12 months or calendar year.
Then effortlessly pull your comps list into either a prebuilt or your own custom Excel model. You can easily save searches, add companies to a list and share lists with colleagues as well.



Audit financial data faster
Drill down on any financial metric in a single click to see how it's calculated and access a direct link to the source document where the information was pulled.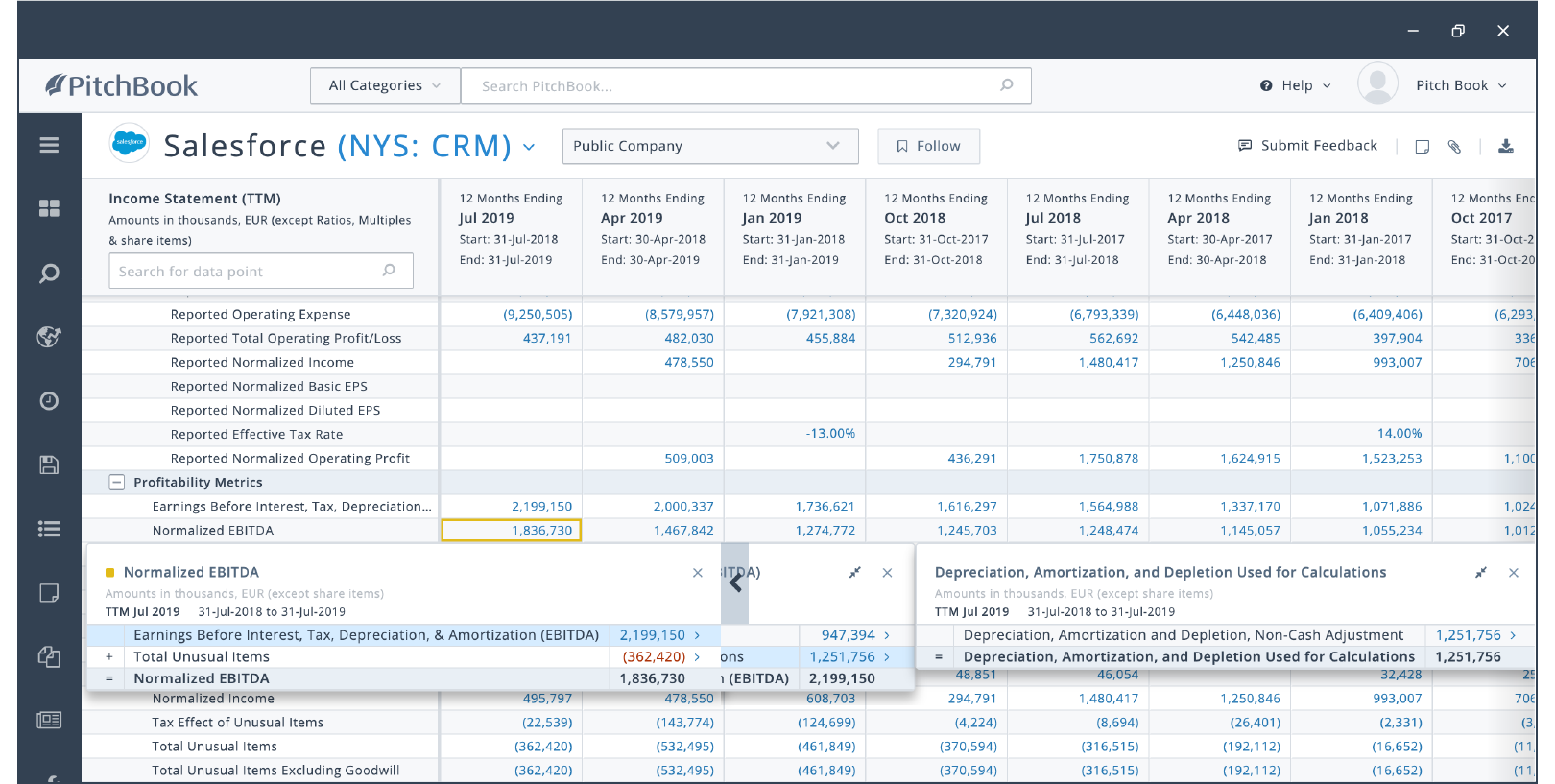 Gain immediate valuation insight on public and private companies
Reference key metrics at a glance and instantly see how individual companies compare to their peer sets using our new Comps Set Summary Statistics window.

PitchBook also now automatically serves up suggested peer sets with important valuation insights—so you can discover all the relevant public and private companies you need even faster.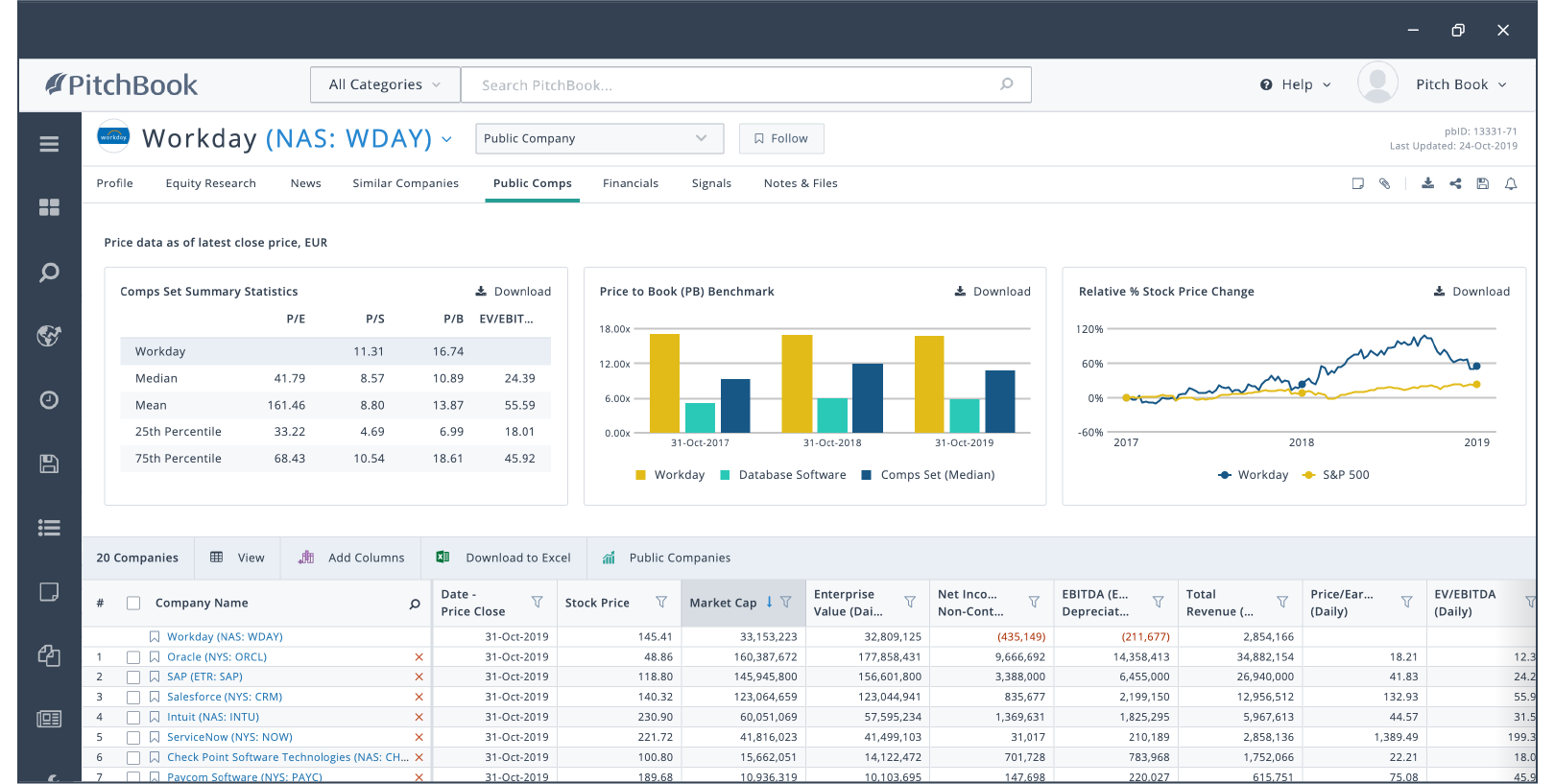 Quickly access detailed valuation summaries
Instantly see how each valuation is calculated, including easy-to-understand charts and tables covering:
Price/earnings
Price/sales
EV/EBITDA
EV/Revenue
Consensus estimate price
52-week range price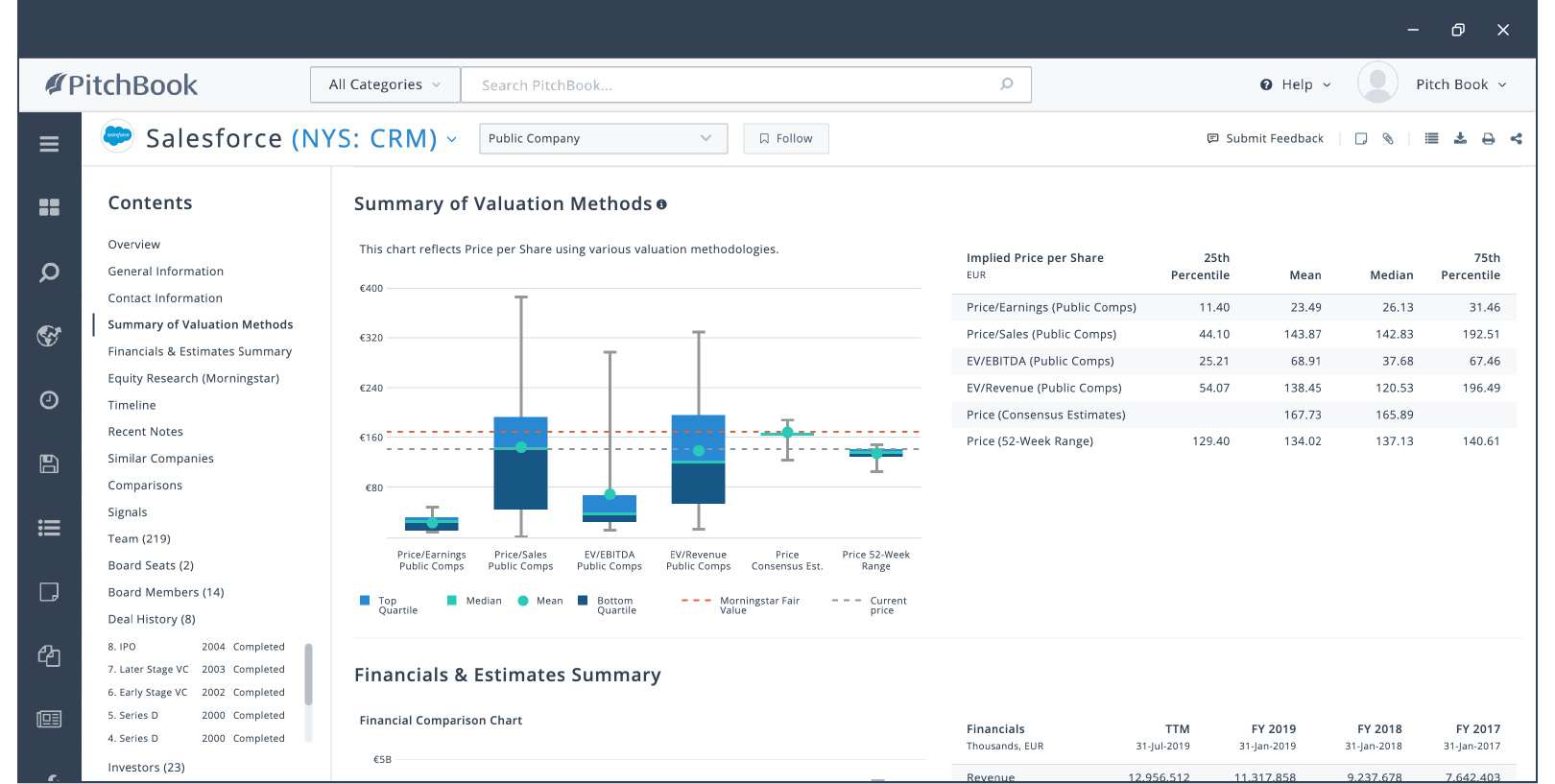 Access institutional-grade consensus estimates
Quickly reference forward-looking information based on Wall Street consensus as you build your comps multiples.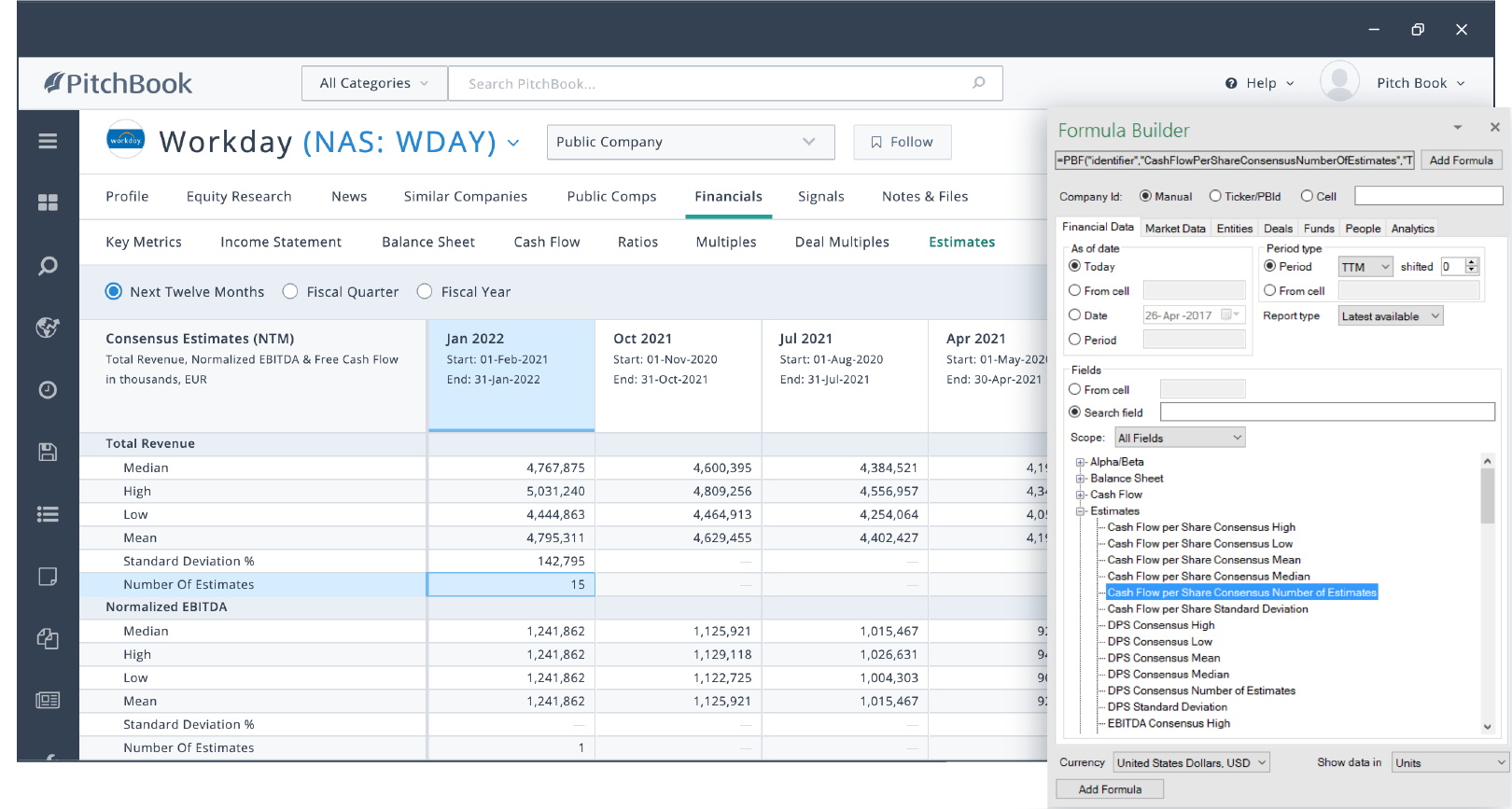 Leverage business segments to understand comparables
Drill down into comps by specific business units and regions—so you can know at a glance when you're comparing apples to apples and when you're not.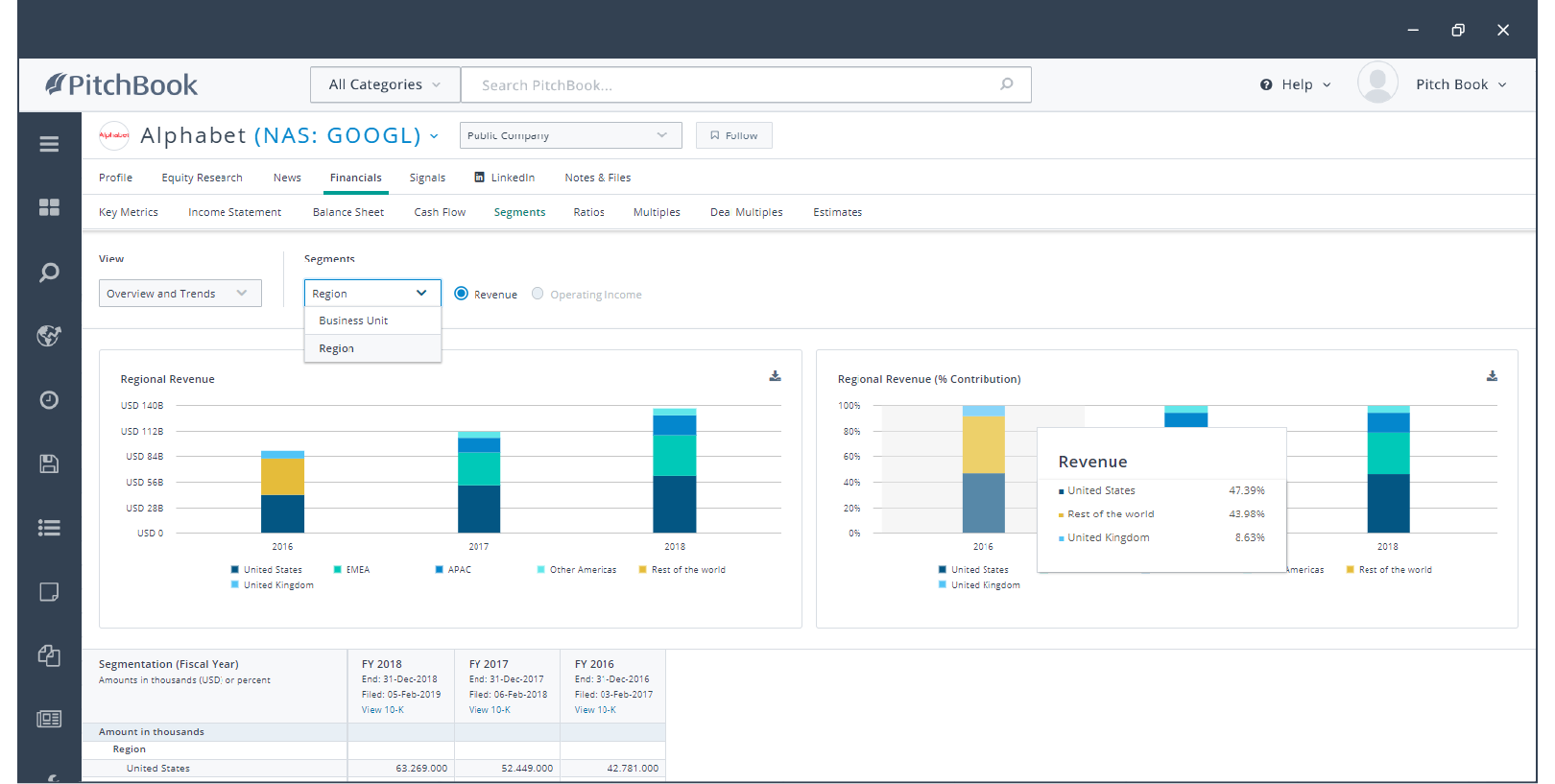 Create custom peer group stock benchmarks
Easily understand if your target company or market space is at the top or bottom of a valuation cycle by creating a basket of securities to compare your target company and peer group stock index with major indexes.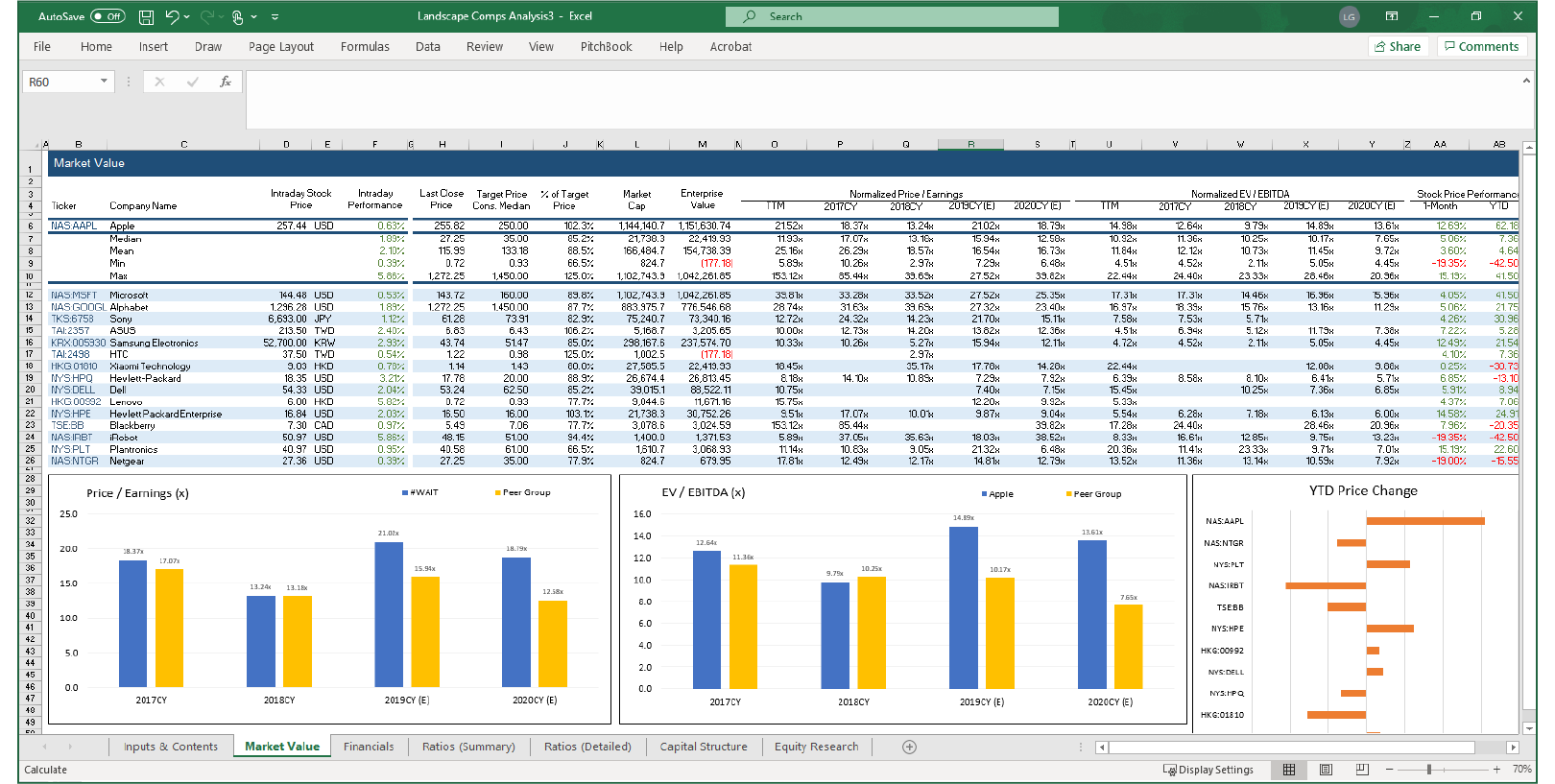 Streamline your discounted cash flow (DCF) models & research
Access transparent valuation models on more than 1,800 public companies with a single click using our equity research powered by Morningstar.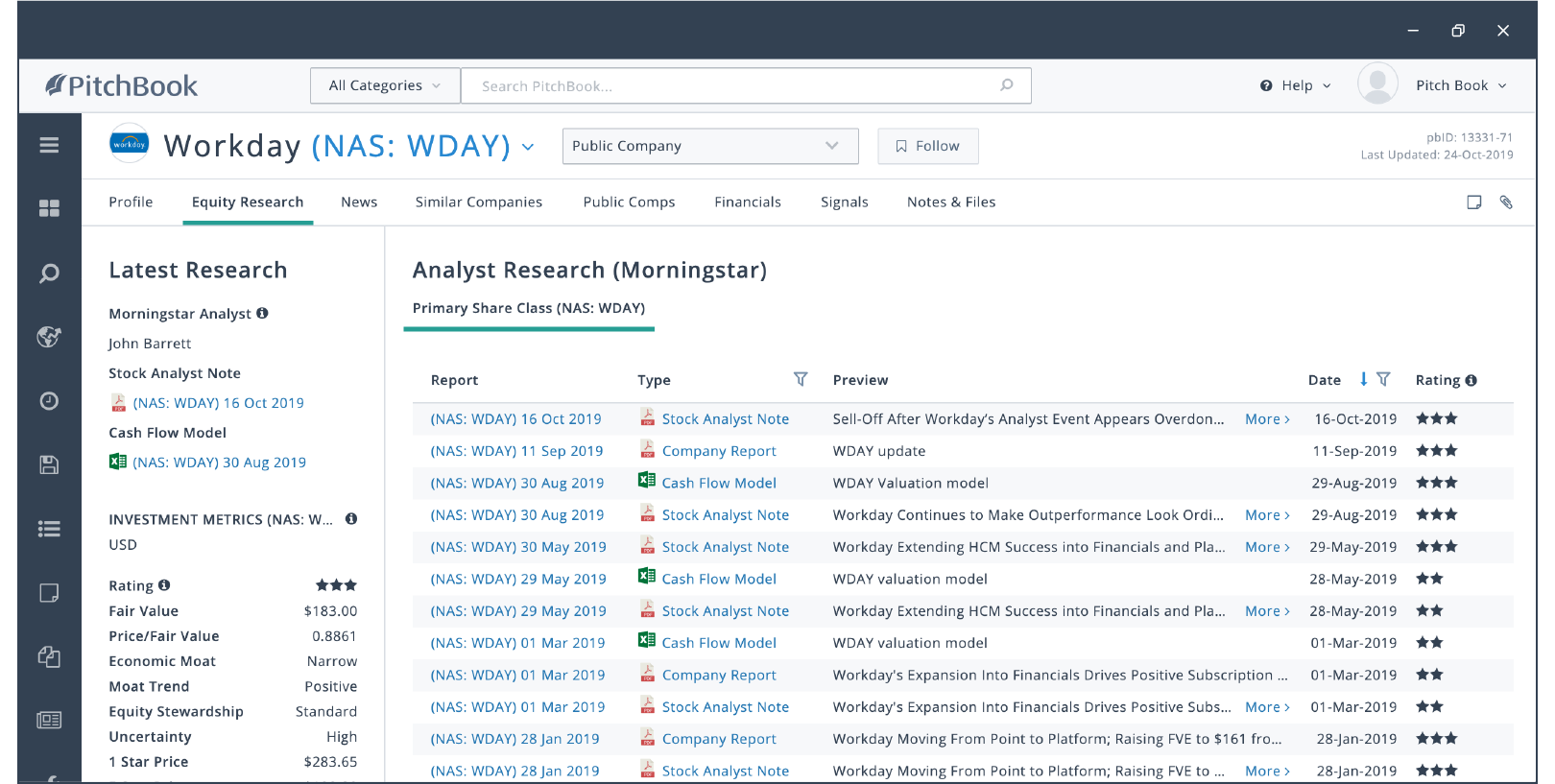 Leverage PitchBook's prebuilt valuation templates
Easily customize your models to your firm's unique approach using our Excel plugin and get your findings presentation ready faster.



Ready to try PitchBook's valuation tools for yourself?

Not a PitchBook user yet? Request a free trial.