The past two months have been dominated by unicorns and IPOs, as a whole bunch of companies that spent the past decade raising a whole bunch of money decided to all go public at basically the same time.
Part of the reason names like Uber, Lyft and Slack were able to attain such sky-high private valuations and become so well-known is that they stayed private for so darn long. These days, the world of VC is just about drowning in dry powder, so companies don't need to go public to raise massive amounts of new capital. Industry-watchers wondered if this was a new norm—if the future would be one of startups waiting a decade or more before conducting IPOs.
Maybe that will be the case. But some startups are still sprinting to Wall Street. The rapid rise of a Chinese company that wants to take on Starbucks is one of 10 things you need to know from the past week:
1. Instant coffee
Luckin Coffee is an ambitious coffee company from Beijing that was founded less than two years ago. But the startup has reportedly already raised hundreds of millions in funding and reached a unicorn valuation. And now, it's gone public: On Thursday, Luckin priced its IPO on the NASDAQ at $17 per share, raising an initial $561 million and establishing a reported valuation of more than $4 billion. The stock popped nearly 20% in its first day of trading, closing Friday at $20.38.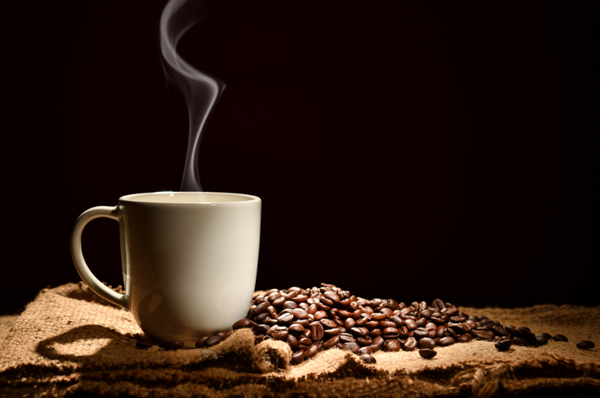 In the quickness of its journey to the public markets, Luckin is very different from many of the other unicorns planning IPOs in the first half of 2019. But in other ways it's quite similar, including the fact that the company is losing a whole lot of money: Luckin reported a net loss of $241.3 million in 2018 and a loss of $82.2 million in 1Q 2019, compared to respective revenues of $125.3 million and $71.3 million.
Some of those losses are surely due to rapid growth. Luckin had already opened 2,370 stores as of March 31, with plans for more aggressive expansion this year. Other losses are likely thanks to a business model that relies on heavy discounts to bring in new customers. But being so far in the red certainly isn't driving away investors.
The company is often pitched as a would-be challenger to Starbucks. Both companies sell coffee, and since Starbucks sells more of it in China than anyone else, I suppose it makes sense for Luckin to set its sights on the top dog. But the businesses have a few obvious differences. While part of Starbucks' appeal is the ambience—the cozy seating and the mood lighting and the dulcet tones of adult alternative rock—Luckin is much more of a grab-and-go operator, emphasizing its delivery offerings and cashier-less stores.
That may change as the company matures. And the fact that it still has so much maturing to do is surely part of the reason for its appeal—and for that Friday stock bump.
A business like Uber had already been around for so long and lived so many lives that, by the time it went public earlier this month, it was reasonable to wonder how much of its growth public investors had already missed out on. Luckin is still largely a blank slate, and that means investors can still imagine whatever future they desire.
2. Amazon vs. Uber
Amazon announced this week that it's leading a $575 million investment in Deliveroo, a London-based food delivery startup that has already raised several hundred million in VC backing. The move could be a sign of Amazon's ambitions to challenge Uber and its Uber Eats unit in a red-hot sector of the VC world. How red-hot are we talking? Media reports on Friday indicated that another food delivery startup, DoorDash, is raising hundreds of millions in new capital at a valuation that could reach $13 billion.
3. Disney vs. Netflix
A separate battle of industry titans is unfolding in the streaming space. Disney this week unveiled a deal to assume full control of Hulu in a transaction that will give the streaming business a valuation of at least $27.5 billion; the takeover comes a few months before Disney plans to launch its Disney+ streaming service, an effort to challenge the dominance of Netflix in the world of home entertainment.
4. Grocery IPOs
Less than three weeks after UK regulators called off a planned merger between Asda and rival Sainsbury's, Walmart is reportedly considering an IPO for Asda, although Walmart International CEO Judith McKenna is said to have told employees it could "take years" before any listing of the British grocery business occurs. Another grocer is eyeing an IPO of its own: Grocery Outlet, which is backed by Hellman & Friedman, filed this week to go public on the NASDAQ.
5. Travel time
Not every unicorn is reliant on semiconductors: Away, a startup that makes good old-fashioned luggage,
boxed up $100 million
in funding this week at a $1.45 billion valuation. In other recent news related to air travel, Canadian private equity firm Onex agreed to pay C$5 billion (about $3.7 billion) to acquire WestJet Airlines, a Calgary-based company that transports tens of thousands of customers a day.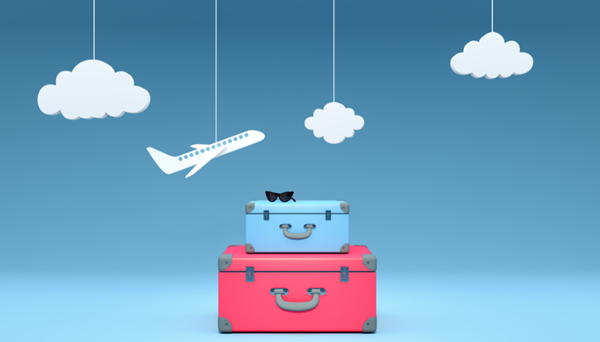 6. $2B is the new $1B
A mere $1 billion valuation just doesn't do it anymore. As stock in rival Beyond Meat continues to soar, Impossible Foods brought in
$300 million in new funding
this week at a $2 billion valuation, banking cash from the likes of Jay-Z and Katy Perry to keep making its vegan burgers. And Nextdoor, which operates a social network for neighborhoods (and is the impetus for
an amazing Twitter feed
), collected $123 million in new funding at a reported $2.1 billion valuation.
7. On the docket
The IPOs keep on coming. The latest unicorn to file was CrowdStrike, a cybersecurity startup last valued at $3.35 billion with backing from Accel, CapitalG, Warburg Pincus and many more. Another Accel-based company also filed for a listing, in the form of Fiverr (yes, with two "r"s), which operates a marketplace for connecting freelancers to employers.
8. Skin deep
EQT this week reportedly entered exclusive negotiations with Nestlé about buying the consumer giant's skincare unit, a $10 billion division that houses brands including Proactiv and Cetaphil. And private equity firms aren't the only ones interested in the epidermis: In the world of corporate M&A, Beiersdorf, the German owner of brands like Nivea and Eucerin, agreed this week to acquire Coppertone and its sunscreen offerings for $550 million.
9. WeWork's ARK
WeWork unveiled a new $2.9 billion real estate platform this week called ARK that will buy buildings and then rent them back to the company, marking a pre-IPO expansion for the company into hard assets. Two other high-profile unicorns had news of their own, as Slack provided updated financial information at
its Investor Day
and Pinterest reported its first earnings as a public company, including losses that sent its stock sliding.
10. Wheels on Wall Street
Bicycle Therapeutics doesn't have anything to do with bicycles, but the oncology startup did set terms for an IPO this week that could raise $65 million. Peloton Therapeutics doesn't have anything to do with bicycles either—or with glitzy ads of people riding stationary bikes in New York penthouses—but it's also an oncology startup, and it also established IPO terms this week, setting itself up to raise some $150 million.