Big Things
10 big things: Life in America's coronavirus capital
March 8, 2020
Ten days ago, the new coronavirus that's rapidly encircling the globe still seemed very far away from my hometown of Seattle. Not anymore.
In the final days of February, the first cases cropped up at a nursing home in the suburb of Kirkland, a few miles from my apartment. As of this writing a week later, more than a dozen people in Western Washington are dead, more than 100 have tested positive, and the Emerald City has turned into the epicenter of a new epidemic here in the US.
Worried citizens across the country are preparing as best they can for whatever might come next, stripping shelves of everything from hand sanitizer to canned beans. In Silicon Valley, investors are making plans of their own.
The coronavirus has arrived in America. And that's one of 10 things you need to know from the past week: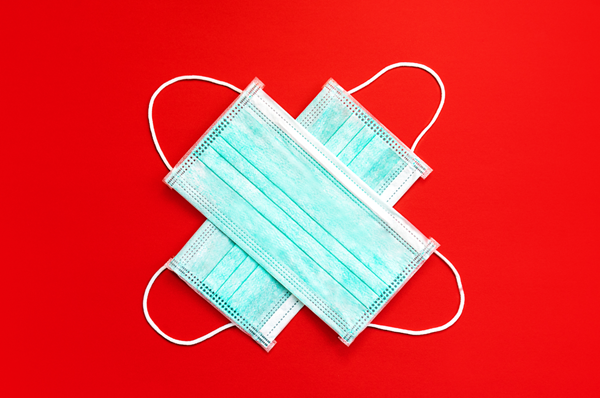 1. Going viral
It's a strange time to be living in Seattle.
The setting hasn't changed. The same snowy mountains loom on either horizon. The same slate-colored sky hangs over the water. The same Amazonian shards of steel and glass still rise up from the concrete downtown, and the same salty air still drifts in from the bay and sticks to the old wood and brick down at Pike Place Market.
But most everything else seems just a bit different. There's a lot more space on the sidewalks. The buses are emptier, except for at night, when crews of masked workers are busy spraying every surface they can see with ammonium chloride. Cough in public at your own peril. It seems like much of Seattle is squeezing in one last Costco run and then hunkering down to embrace its stereotypical unsociability.
On the county's guidance, PitchBook and other companies such as Amazon, Facebook and Redfin have started sending workers home (or have at least encouraged them to work remotely), in some cases telling them not to return until April. So today, rather than the usual luxury of our downtown digs, this newsletter is coming to you from a one-bedroom apartment in the Queen Anne neighborhood. A few feet away sits my copy of Stephen King's pandemic epic "The Stand," which I decided to start re-reading this week for some masochistic reason. Out the window, I can see the Facebook office across the street, where way too many people seem to be ignoring the edict to go remote.
At least one local business isn't complaining too much. On Thursday, I checked in with one of my oldest friends, who runs a grocery store nearby. "Way more busy than we would normally be," he said. "We ran out of hand sanitizer and disinfectant wipes, almost out of hand soap and things like that. People are so ridiculous. … But hey, if they want to spend money on that stuff, I'm all for it."
I've gone back and forth all week on whether "ridiculous" is a good way to describe what's unfolding. A lifetime of watching Seattle residents raid grocery stores in advance of a half-inch of snowfall has taught me that we tend to overreact in the face of potential chaos. And, as many people have informed me in recent days, some 25,000 people die every year from the normal flu; why are we all losing our minds now?
But this is looking scarier and more serious by the day; I think if anything, the national reaction has been too muted. A deadly disease that we don't entirely understand and currently seem powerless to stop has already spread across more than 20 states. Healthcare professionals are
raising serious concerns
about the Center for Disease Control's handling of the epidemic.
Problems with testing
for the disease abound. When faced with a dangerous mystery, I'd much rather be safe than sorry.
That also seems to be the attitude at Sequoia, which this week published
an open letter
to the leaders of its portfolio companies titled "Coronavirus: The Black Swan of 2020." The note makes some dire predictions about the near future, including that it might take "several quarters" before the coronavirus can be contained and even longer for the global economy to recover. Already, it's been drawing comparisons to the famous "R.I.P. Good Times" presentation Sequoia gave to its portfolio companies shortly before the onset of the financial crisis.
Sequoia is advising that its portfolio company founders ask themselves some difficult questions. Do they have enough cash to survive? What happens if VCs pull back in 2020 and funding is harder to find? Should they reassess sales forecasts? Are supply chains secure? If the economy recedes, are they prepared for layoffs?
It's still far too early to say what the ultimate impact of the coronavirus will be on venture capital and the rest of the financial markets. But there doesn't seem to be a lot of optimism. For quite literally years now, market-watchers have said that a broader economic downturn has to arrive at some point. Maybe they're finally being proved correct—even if it's not in a manner that anyone could have predicted.
In the face of global upheaval, there's a lot for startups and venture capitalists to think about. There's a lot for all of us to think about. Stay safe, everyone.
2. Self-driving dollars
Founded in 2009, Alphabet subsidiary Waymo was one of the earliest entrants into the race to develop truly autonomous driving technology. This week, the unit raised its first outside funding, bringing in $2.25 billion in a round co-led by three investors who might be better known for their private equity dealmaking: Silver Lake, the Canada Pension Plan Investment Board and Mubadala. The Financial Times reported a valuation of $30 billion. Even in a capital-intensive industry, that's a serious chunk of change. One might even say the company now has way mo' money than it used to.
3. Elliott vs. Twitter
An activist investor that strikes fear into hearts up and down Wall Street is coming after Jack Dorsey. That was the takeaway from the revelation this week that Elliott Management has reportedly acquired a stake of about $1 billion in Twitter and nominated four new directors to the social media company's board, seemingly in an effort to oust Dorsey from one of his two current CEO roles (he's also the top man at Square). Already, the move might be having effects: Dorsey is now reassessing plans for
an extended visit to Africa
this year.
4. Unwell IPOs
After shelving a planned IPO late last year in a post-WeWork market, Canadian waste management specialist GFL Environmental finally went public this week. But the PE-backed company encountered an even more bearish market this time around, with its stock sliding nearly 12% on its first day of trading. Reports emerged this week that two other companies have called off IPOs thanks to coronavirus-driven chaos on the stock market: PE-backed shoe retailer Cole Haan and entertainment giant Warner Music Group.
5. Sports superstars
It is delightful to me that sprinting legend Usain Bolt is now the co-founder of an electric scooter startup called Bolt Mobility. It is probably delightful to Bolt himself that the startup raised $30 million in venture funding this week, reaching a $100 million valuation. Former NFL Defensive Player of the Year J.J. Watt also got in on the VC act this week, joining other notable backers like Will Smith in a $15 million investment for Public.com, the creator of an investment app.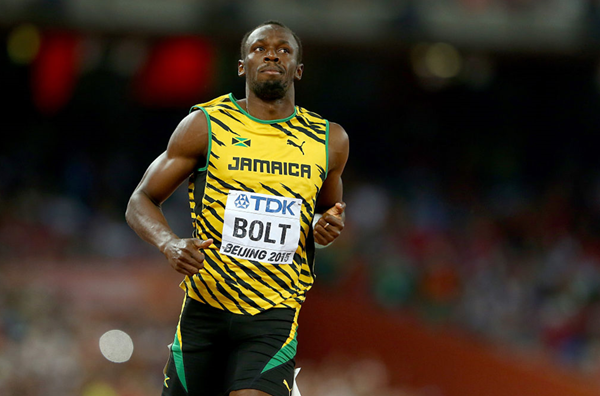 6. Q it up
Quibi, the short-form video upstart led by Hollywood icon Jeffrey Katzenberg and Silicon Valley stalwart Meg Whitman, reportedly closed a $750 million funding round this week, taking its total pre-launch backing to a staggering $1.75 billion. Two investment firms with Q-centric names, meanwhile, closed new funds: Singapore's Quadria Capital banked a reported $595 million for a healthcare fund, while Quona Capital collected $203 million to stake fintech startups active in emerging markets.
7. Healthcare mega-rounds
Three different healthcare startups raised nine-figure fundings in recent days. Alignment Healthcare announced a $135 million round for its services focused on senior care. Immunocore hauled in $130 million to continue working on novel treatments for cancer and other diseases. And Xilio Therapeutics raised $100.5 million for its oncology offerings—in addition to changing its name from Akrevia Therapeutics.
8. Headline-grabbing funds
Private equity power CVC Capital Partners is seeking to raise as much as €20 billion (about $22.6 billion) for its latest flagship effort, according to Reuters, a follow-up to a €16.4 billion mega-fund that closed in 2017. In the VC world, Kleiner Perkins raised $700 million this week for its latest early-stage fund, the firm's second vehicle since a high-profile split from star investor Mary Meeker and other key partners who left to form Bond Capital.
9. Adding on
Two huge private equity firms linked this week on a high-profile add-on, as KKR's BMC Software agreed to acquire Compuware from Thoma Bravo. No price for the deal was announced, but it's likely significant: Thoma Bravo paid $2.4 billion to take Compuware private in 2014. KKR, meanwhile acquired BMC for a reported $8.5 billion, including debt, in 2018.
10. Dropping out
Elizabeth Warren continued an exodus from the race to be the Democratic nominee for president when she called off her campaign on Thursday, not long after a subpar showing on Super Tuesday. It was a disappointment to those hoping for four years of White House photos of Bailey, Warren's adorable golden retriever. But for the private equity firms and other Wall Street pros who have repeatedly found themselves in Warren's crosshairs, it might have been cause to pop some corks.
Join the more than 1.5 million industry professionals who get our daily newsletter!