Big Things
10 big things: Things fall apart at WeWork
September 29, 2019
Well, that was quick.
The collapse of Theranos unfolded over the span of several months, marked by multiple Wall Street Journal bombshells and a series of legal battles. The events that led to Travis Kalanick's removal from Uber transpired over the course of one no good, very bad year. But WeWork and Adam Neumann have always wanted to be exceptional. As it turns out, that also means that the company's implosion came about with exceptional rapidity.
It's all gone from business as usual—well, as usual as it ever was at WeWork—to total catastrophe in the span of six weeks. Among the deluge of developments over the past seven days: Neumann is out as WeWork's CEO, having reportedly voted for his own removal. Two co-replacements have been named. WeWork is planning layoffs. It's planning divestitures. There almost certainly isn't going to be an IPO this year. A "purge" of Neumann's confidants at the company is reportedly in the works.
They're even selling the company Gulfstream. The Gulfstream! Where's Neumann supposed to get high during
his transcontinental travels
now?
WeWork has responded to a quickly shrinking valuation and nearly unprecedented amounts of pre-IPO ridicule by blowing everything up—and that's one of 10 things you need to know from the past week: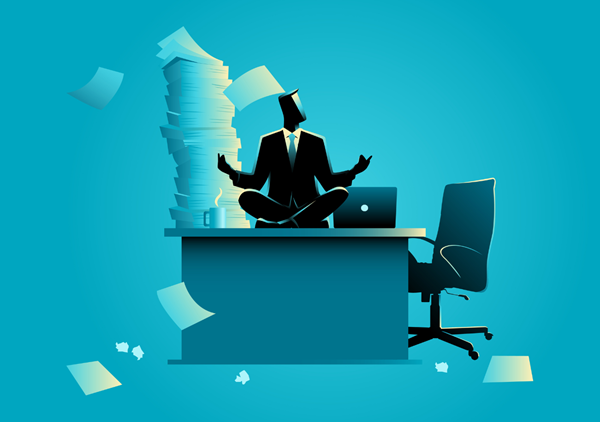 1. The fall of WeWork
As the autumn leaves are turning color, WeWork is turning into a startup saga for the ages.
On Monday, I
wrote a piece
comparing Neumann's "potential" ouster to the conclusion of Kalanick's time at Uber. The very next day, in a move that was in some ways stunning but in others seemed to be the only logical conclusion to this whole mess, Neumann
stepped down as CEO
, acquiescing to the apparent wishes of Masayoshi Son and SoftBank. Also to his own wishes, I guess: Neumann voted to remove himself in a meeting of the WeWork board, according to Reuters.
Neumann will remain with the company as non-executive chairman with his influence greatly diminished; his super-voting shares that once were worth 20 votes each have been reduced to 3 votes per share. Two career executives will take his place as new co-CEOs: Artie Minson, who joined WeWork in 2015 after stints in the C-suites at Time Warner Cable and AOL, and Sebastian Gunningham, who spent more than a decade at Amazon before jumping to WeWork last year.
At the time of his hire, Gunningham issued a statement that he was "headed to join another magical company in its mission to reinvent the places and communities where people go to work." It probably doesn't seem so magical anymore.
It appears Minson and Gunningham won't waste any time in making some major changes. Thousands of layoffs could be in store, up to half of the company's workforce, according to TechCrunch. Neumann's wife, Rebekah, is giving up her roles as chief brand officer at WeWork and CEO of WeGrow, the company's bizarre education offshoot. Leadership is planning "to purge nearly 20 friends and family members" of the Neumanns, including a vice chairman and the chief product officer, per the WSJ. Bloomberg reported Friday that SoftBank is enlisting former Sprint CEO Marcelo Claure to fill an unspecified role at WeWork. The company reportedly plans to sell off three startups it acquired for a combined $475 million over the past three years.
And again: the Gulfstream. The Gulfstream! The $60 million private jet was "a favorite" of Neumann's, according to the WSJ. At first, that honestly makes me feel a tiny bit bad for the guy, because that would suck to go from having access to your own $60 million jet to not having access to your own $60 million jet. But then my sanity returns, and I start to giggle.
In a memo to WeWork employees after his resignation, Neumann reportedly wrote, "Since the announcement of our IPO, too much of the focus has been placed on me." I mean, yeah, but also: That particular problem began way before the announcement of the IPO. One way to look at WeWork's past few years is as a story of investors (like Son and SoftBank) and bankers (like Jamie Dimon and JPMorgan Chase) enabling an egomaniac's worst impulses by furnishing him with an unlimited supply of capital. It's the logical endpoint of the cult of the founder. It's how you get stuff like a $13 million-plus investment in a company that makes wave pools.
Part of the problem is WeWork's incessant pursuit of growth at all costs. In that way, it's like so many other startups grabbing headlines across Silicon Valley and beyond. In that way, the company's nightmarish past month could have some far-reaching impacts on the VC mindset.
But another part of the problem is Neumann spending money in insane ways, and nobody being there to stop him. The wave pools and the Gulfstream are fun examples, but the list goes on. There were other seemingly tangential acquisitions. There was the spa reportedly attached to Neumann's office. And why does this company have more than 12,000 employees? What are they all doing all day? Isn't part of the appeal of being a business that leases office space that you can just sit back and watch the rent payments come in? Am I missing something here?
Maybe it makes more sense if you're used to outrageous numbers appearing out of the ether. We've often talked about WeWork being valued at $47 billion earlier this year, but it's worth remembering that there was only one backer responsible for that valuation: SoftBank. No other investor has put cash into WeWork at anything more than a $21.2 billion. Which now also seems much too high, but still.
All the upheaval means WeWork almost certainly won't go public this year; the company has reportedly shifted its focus toward 2020. With that listing delayed and Peloton conducting its public offering this week (more on that momentarily), it seems we could be at the end of the Great Unicorn IPO Parade of 2019. What a strange procession it's been.
2. Peloton's flat tire
Peloton priced its home fitness IPO
at the top end
of its expected range this week, at $29 per share, establishing an initial market cap of $8.1 billion—nearly double the $4.15 billion valuation from its final round of VC funding. But the public market wasn't too kind in Peloton's first two days of trading: Its shares fell 13%, closing the week at $25.24. That icy reception likely played a role in Hollywood talent agency Endeavor postponing its scheduled IPO this week, a move that came after the Silver Lake portfolio company had already downsized the expected size of the listing.
3. Up in smoke
WeWork wasn't the only high-profile unicorn to lose its leader this week: Kevin Burns stepped down as the leader of Juul Labs, a seeming casualty of an ongoing federal crackdown on e-cigarettes that comes as mysterious vaping-related illnesses continue to pile up across the US. Juul's troubles were also almost surely a factor in Altria and Philip Morris calling off plans this week for a tobacco mega-merger. Altria is a major Juul backer, having invested $12.8 billion in the business last year.
4. Media maneuvers
Online destinations like The Cut, SB Nation, Vulture, Recode, Grub Street and The Verge will soon all be part of the same corporate family. That's after Vox Media agreed this week
to acquire New York Media
, the proprietor of the famed New York Magazine and a network of other sites covering news, culture, food and more. The deal marks a rare example of a VC-backed digital media upstart taking over a prestigious legacy publication.
5. Meat maneuvers
After finalizing its $650 million takeover this week of Del Frisco's Restaurant Group, L Catterton promptly turned around and sold two of the company's two prime assets to Landry's, a restaurant conglomerate owned by Houston Rockets owner Tilman Fertitta. Landry's will pay between $300 million and $325 million for two steakhouse chains, per the WSJ. In a separate deal, another restaurant conglomerate—this one backed by private equity—struck
a freaky fast pact
to purchase Jimmy John's.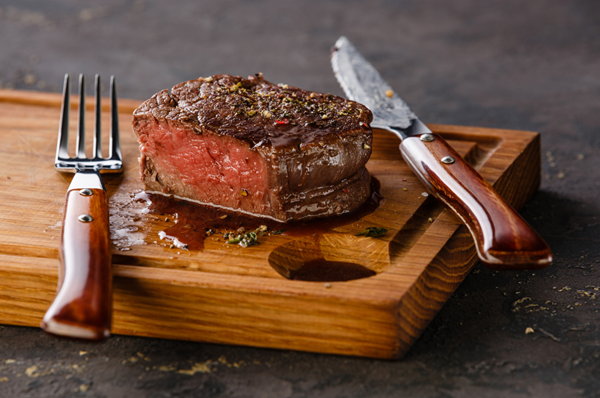 6. Bolt-ons for Bolton
The week was an, uh, interesting one for US politics. In the meantime, one man who was recently ejected from the White House, former national security advisor John Bolton, made a return to private equity, joining Rhône Group as a senior advisor. He became the latest politician this year to transition
into the buyout world
.
7. Euro IPOs
In Sweden, EQT joined the list of publicly traded PE giants this week with a well-received IPO, with its stock surging more than 25% on its first day of trading. German software company TeamViewer went public this week at a valuation of €5.25 billion (about $5.8 billion), with private equity backer Permira reportedly raising more than €2.2 billion by selling a significant stake. And another German company, BioNTech, revealed plans for a Nasdaq IPO that could value the biotech startup at $4.5 billion.
8. Apollo's power shift
There are now two new names leading the private equity business at Apollo Global Management: senior partners Matt Nord and David Sambur, both longtime investors at the firm who will be taking over operations of the PE unit from firm co-president Scott Kleinman. The promotions of Nord and Sambur were part of
a larger executive restructuring
at the financial behemoth.
9. Mind control
When Facebook, Amazon and Google get together on a deal, it's worth paying attention. Particularly when said deal involves controlling computers with your brain. That's the technology being developed by CTRL-labs, a startup that Facebook agreed to buy this week from GV, the Amazon Alexa Fund and other backers, reportedly for upward of $500 million. CTRL-labs makes a bracelet that converts electric signals from the brain into activity on a digital screen. Posting a status update might soon be a whole lot easier.
10. Memeification
Kapwing—apparently pronounced "kuh-PWING," not "CAP-wing," for what it's worth—is in the meme business, making free software its users can deploy to easily edit photos and videos before posting them on social media or some other internet outpost. This week, the startup raised $11 million in a Series A led by CRV. The fact that Facebook is buying a company like CTRL-labs rather than one like Kapwing is revealing: Facebook's users just want to use the site to share silly GIFs. Facebook would prefer those users give the company access to their literal brains. There might be a bit of a disconnect there.