Big Things
11 big things: Dreams & nightmares of the satellite era
February 9, 2020
Venture capitalists and industry evangelists alike have been predicting for a few years now that the world is on the brink of a new space age. And for good reason.
Ambitious, well-funded companies like Blue Origin and SpaceX are becoming household names with plans to travel to
the moon and beyond
. Rockets are easier to build and less expensive to launch than ever before (you can even
3D print one
).
And more companies are popping up with intentions of ringing the globe with high-powered networks of pint-sized satellites. That trend in particular kept popping up in the past seven days.
It was a good week for those who are optimistic about the potential benefits vast satellite networks can bring to us here on Earth. But it was a worrisome week for scientists who are concerned about what omnipresent satellites might mean for watching the stars. And that's one of 11 things you need to know from the past week:
1. Orbital updates
Elon Musk's SpaceX is one of the most valuable VC-backed companies in the world, with a current worth of $33.4 billion, according to PitchBook data. The company's president indicated this week it could spin out one of its prime assets: Gwynne Shotwell reportedly said at a private investor event on Thursday it is "likely" SpaceX will pursue an IPO of its Starlink unit, which plans to use a network of hundreds of satellites to offer internet services around the globe.
Thursday also brought news from one of SpaceX's primary rivals in the satellite-powered internet industry. OneWeb, which is backed by SoftBank, successfully launched 34 new satellites from a cosmodrome in Kazakhstan, the latest additions to a planned network of nearly 650 orbiting transponders.
Earlier in the week, a rocket startup called Astra emerged from stealth after reportedly raising more than $100 million in venture capital. Astra plans to conduct low-cost, high-frequency launches for companies like OneWeb that want to blanket the skies in satellites.
Blue Origin, which is also in the business of powering satellite launches, might have received a boost of its own this week. Regulatory filings show Jeff Bezos has liquidated about $3.5 billion in Amazon stock over recent days. Bezos said in 2017 he sells $1 billion in Amazon stock every year to fund Blue Origin's operations. As he famously put it a year later: "The only way that I can see to deploy this much financial resource is by converting my Amazon winnings into space travel."
News of all the successful launches and piles of funding, though, only added to the consternation of people who have dedicated their professional lives to watching the stars.
In the wake of OneWeb's Thursday launch, The New York Times
published a story
about the disturbed astronomers who worry OneWeb's satellites will produce chatter that interferes with the sorts of radio waves used to monitor and learn about faraway stars.
Considering some other recent events, it seems fair to be concerned. SpaceX and its existing Starlink satellites—which are highly reflective—have already been wreaking havoc on interstellar observation. For months now, astronomers have been taking to Twitter with otherwise useful images ruined by bright streaks of light bouncing off satellites. Experts like astrophysicist Jonathan McDowell say that if
the trend continues
, it would "represent a serious change to the night sky."
And there's reason to think it might continue. SpaceX and OneWeb are far from alone in their plans for sweeping satellite constellations. Amazon and Facebook are believed to be planning networks of their own. And startups like Planet, Spire Global and Swarm Technologies have similar aims.
The obvious solution here, of course, would be for satellite companies to be a little more conscious of the products they're putting into the skies. Musk has already pledged to make changes in Starlink's satellites, tweeting that SpaceX cares "a great deal about science." And there are already some safeguards in place. OneWeb was reportedly required to cooperate with radio astronomers before the launch of its satellites in an effort to avoid crossing wires (so to speak).
But what is it they say about the best laid plans? Maybe Starlink will indeed fix its over-reflective satellites. But as the Earth's orbit becomes more crowded, even a small percentage of carelessly designed satellites could contaminate the night skies for us all.
And sure, there are probably more immediate concerns out there than astronomers struggling to photograph some far-off star. But astronomy is, I think, an important tool humans use to figure out who we are, where our world came from, and what our future might hold. It was radio astronomy—the kind threatened by OneWeb—that allowed scientists last year to take the first photograph ever of a black hole.
It would be a shame if the science of improving communications and knowledge here on Earth comes at the expense of the science concerned with the rest of the universe. It doesn't have to.
2. DTC double trouble
The week didn't go as hoped for two of the pioneers of the direct-to-consumer boom. Mattress seller Casper received
a serious haircut
in its IPO, establishing an initial market cap of less than $500 million, compared to a $1.09 billion VC-backed valuation attained almost exactly a year ago, according to PitchBook data. Casper stock opened up Thursday, but it quickly returned to below its IPO price by Friday. In the razor space, the US Federal Trade Commission filed to block Harry's planned $1.37 billion sale to Edgewell, the owner of Schick, citing competition concerns. The move imperils a major exit for Harry's backers, which reportedly include Thrive Capital and Tiger Global.
3. The week in SoftBank
Elliott Management set the stage for a potential activist showdown this week by revealing a stake in SoftBank believed to be worth more than $2.5 billion. So far, both sides say all discussions have been amiable. On Friday morning, The Wall Street Journal reported SoftBank will raise "far less" than a hoped-for $108 billion for its second Vision Fund. Recent days also brought the reported departure from SoftBank of Michael Ronen, a managing partner and key dealmaker for its original Vision Fund.
4. Drug developers
PPD, a drug discovery company backed by Hellman & Friedman and The Carlyle Group, raised $1.62 billion this week in a massive IPO, lining up an initial market cap of more than $9 billion. A day before PPD began trading, Nestlé made what on the surface might appear to be an unusual investment for a candy company: It supplied $200 million to Aimmune Therapeutics, a drug developer that recently won regulatory approval for a new peanut allergy treatment. Butterfingers for everyone!
5. Music meets sports
Spotify is continuing its acquisitive ways, lining up a deal this week
to purchase The Ringer
, a sports and culture site led by former ESPN star Bill Simmons that's known for an expansive podcast network. And in celebrity investing news, a group of backers including rapper 2 Chainz and future NFL Hall of Famer Larry Fitzgerald took part in
a $30 million Series E
for Turo, which operates a peer-to-peer car rental marketplace.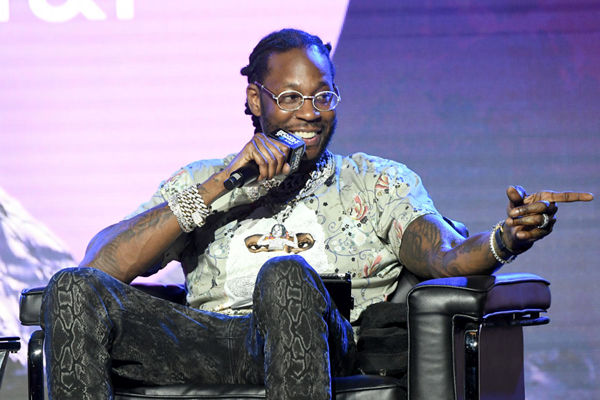 6. C-suite replacements
At long last, WeWork has its replacement for Adam Neumann, announcing this week the addition of longtime real estate pro Sandeep Mathrani as its new CEO. Pax, a marijuana vaping startup valued at $1.7 billion, also ended its CEO search, landing on Michael Murphy as a replacement for the departed Bharat Vasan; Murphy was most recently a managing director at AlixPartners, a management consultancy.
7. Direct dealing
Spotify came first. Slack followed. It looks like Asana will be the next VC-backed unicorn to forgo a traditional IPO in favor of a direct listing, announcing this week that it's filed with the SEC for an unconventional debut. The developer of workplace management software, valued at $1.5 billion by VCs in 2018, according to PitchBook data, could be a test of how a startup with less brand recognition fares in the direct listing process.
8. An exchange exchange
It was a story that was over almost as soon as it began: Just two days after reports emerged linking New York Stock Exchange operator Intercontinental Exchange to a takeover bid for eBay, the company issued a press release saying it has ceased talks with the online auction pioneer. For 48 hours, there was the prospect of a high-profile combination of two very different types of marketplaces.
9. Cloud security
Netskope, which is concerned with securing the metaphorical cloud, raised a $340 million round this week. The funding was led by a unit of Sequoia at a valuation of some $3 billion, adding to an investor list that includes some of Silicon Valley's biggest names. Another business with very different cloud concerns also raised recent cash, in the form of AppHarvest: The startup, which is building an enormous produce-producing greenhouse in Kentucky, banked a reported $11 million in the final days of January to continue funding its indoor farm.
10. Exit boons
Apollo Global Management agreed this week to sell a $200 million stake in EcoATM,
a Coinstar-adjacent business
operating kiosks where customers can exchange used electronics for cash. Golden Gate Capital, meanwhile, agreed to unload its stake in Infor to Koch Equity Development in a move that could reportedly value the enterprise software developer at as much as $13 billion. And G/O Media, which has had an interesting past 10 months under the ownership of Great Hill Partners, sold satire site Clickhole this week to Cards Against Humanity, a card game company that makes an R-rated equivalent of Apples to Apples.
11. Gettin' Iggy with it
It was a hectic Wednesday for Andre Iguodala, the former NBA Finals MVP who's also become
a prolific startup investor
. In the morning, Comcast Ventures put out a press release announcing Iguodala had joined the firm's Catalyst Fund as a venture partner. And in the afternoon, reports emerged that the Memphis Grizzlies had traded Iguodala to the Miami Heat. I'm sure Memphis is a wonderful city, but February in South Beach sounds a whole lot nicer, doesn't it?
Join the more than 1.5 million industry professionals who get our daily newsletter!