Big Things
11 big things: Hard feelings at SoftBank in $41B spat
March 29, 2020
The coronavirus pandemic continued its deadly spread this week. Parts of China are beginning to bounce back from the initial scourge, but for the rest of the world, the fear and danger of the disease is still building. In some places, it's just beginning.
Yet the financial world spins on. This week was actually a good one for much of Wall Street, as stocks bounced back into bull territory on hopes that a $2 trillion stimulus package will be able to offset the damage of mass shutdowns and stratospheric unemployment.
SoftBank won't see much direct benefit from the stimulus. But the tech conglomerate that shook up Silicon Valley in recent years still saw its share price spike by more than 45% this week, thanks in part to a new plan to sell up to $41 billion in assets—and in spite of a very public disagreement with one of Wall Street's credit watchdogs.
Even amid a global pestilence, SoftBank always keeps things interesting. That's one of 11 things you need to know from the past week: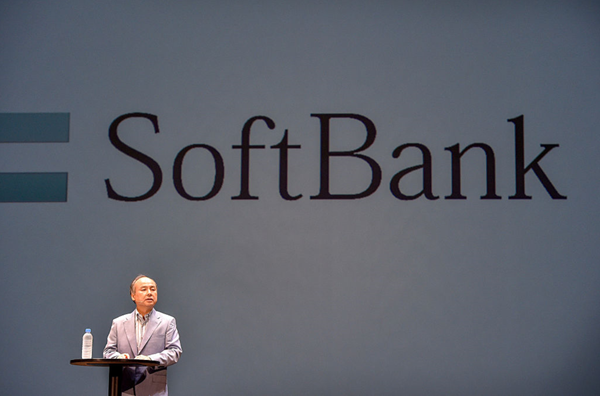 1. SoftBank's surge
After seeing SoftBank's stock plunge more than 50% in one four-week stretch, Masayoshi Son and his lieutenants are scrambling for a solution.
They held preliminary talks about a potential take-private transaction with Elliott Management and Mubadala, the Financial Times reported this week, but ultimately decided such a deal would be too complicated. Instead, SoftBank is resorting to a massive buyback plan, it announced Monday, which it plans to fund by selling as much as 4.5 trillion yen (about $41 billion) in assets.
The obvious aim was to boost its stock price. Mission accomplished. SoftBank shares jumped nearly 46% over the course of the week, and that's before the buybacks have even begun.
Another stated goal of SoftBank's move was to enhance its credit rating, which Moody's—the company SoftBank paid to assess such things—considered below investment grade. On that front, success was a bit more elusive.
Instead, on Wednesday, Moody's downgraded SoftBank's credit a further two notches, citing the "unexpected size and apparent urgency" of the company's planned divestitures and buybacks. SoftBank didn't take too kindly to that. The same day, it dropped Moody's, arguing there was "no rationale" for the downgrade and that it would cause "substantial misunderstanding" among investors.
SoftBank also helpfully noted that S&P Global Ratings, one of the biggest rivals of Moody's, believed the buyback plan would "reduce downward pressure on credit quality."
Whether Moody's is right or wrong, the feud highlights the inherent conflicts of the credit-ratings industry. Ostensibly, companies like Moody's and S&P provide their ratings to aid investors. But Moody's and S&P are also for-profit entities trying to win business from the companies they are rating. Plenty of people smarter than me made the same point in the wake of the last financial crisis, when flawed ratings on debt securities played a key role in cratering the global economy. This latest tiff shows that this misalignment of incentives remains in place.
SoftBank's recent stock-price struggles continued a run of bad news that dates back to its disastrous attempt at taking WeWork public, one that includes previous layoffs at a host of portfolio companies. That trend also rolled on this week.
Real estate startup Compass, which was valued at $6.4 billion in a SoftBank-backed round last July, according to PitchBook data, laid off 15% of its workers on Monday, The Real Deal reported. The real estate industry is one of many already reeling from a pandemic slowdown.
Satellite internet startup OneWeb, meanwhile, is on the brink of bankruptcy, according to the Financial Times, after negotiations to raise as much as $2 billion in new funding from SoftBank fell apart amid the coronavirus outbreak. More than 500 jobs are reportedly at risk.
And what of WeWork? Here's a selection of headlines from the past few days:
• "WeWork to miss 2020 targets because of coronavirus,"
writes The Real Deal
.
• "WeWork mounts charm offensive as bondholders run for the exits,"
says Forbes
.
• "WeWork offers employees $100 a day bonus to work in its locations. But should they?"
asks Inc.com
.
So, yeah. Not great.
SoftBank's massive stake in Alibaba is reported to be among the main assets it aims to unload, so the $41 billion plan may not include huge changes to its startup portfolio. But with a second Vision Fund already on hold and SoftBank's preferred strategy of growth-at-all-costs looking more and more like a thing of the past, it's worth wondering if huge changes are to come.
2. Travel troubles
Travel startups have also been clobbered by coronavirus fallout, with job losses popping up across the industry. Corporate travel startup TripActions, last valued at $4 billion, according to PitchBook data, is reportedly laying off hundreds, while other names such as Vacasa, Zeus Living, Sonder and Lola.com are also believed to have furloughed and laid off workers in recent days. Job cuts were also reported at several private companies in other sectors, including names with $1 billion-plus valuations like Getaround and Endeavor.
3. Lime aid
Lime raised more than $750 million in total VC during 2018 and 2019, reaching a $2.4 billion valuation last July, according to PitchBook data. But the scooter and bike rental startup is now running out of cash, according to The Information, and is planning to raise new funding in a round that could reduce its valuation to as little as $400 million. Meanwhile, reports emerged that another scooter unicorn, Bird, is laying off some 30% of its staff.
4. An Instacart revolt
On Friday, a group representing Instacart's in-store shoppers published an open letter accusing Instacart of "turning this pandemic into a PR campaign" while failing to provide "essential protections to Shoppers on the front lines." The shoppers threatened to walk off the job Monday unless Instacart meets certain conditions, including improved safety equipment and additional hazard pay. It's a harsh reminder of how COVID-19 has put some gig workers in precarious positions.
5. Bankruptcy murmurs
Bad news also surfaced recently from a pair of high-profile companies with private equity backing. Luxury retail icon Neiman Marcus and circus operator Cirque du Soleil are both considering bankruptcy filings, according to reports this week—a sign of the wide swathe of businesses being hit by coronavirus-related closures and consumer spending reductions.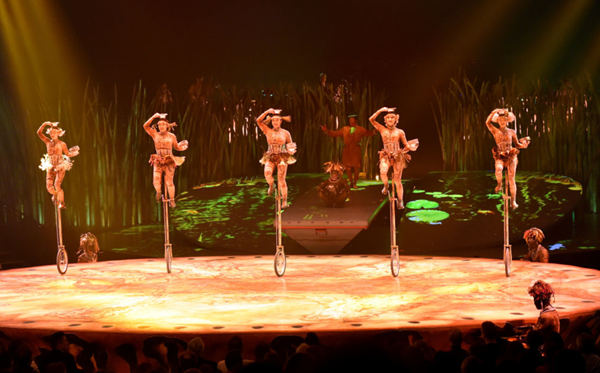 6. Housing help
A few rays of positivity shined through on a generally gloomy week for the private markets. One came from Airbnb, which pledged to waive fees and encouraged its hosts to offer free housing for healthcare workers battling the coronavirus outbreak, with hopes of aiding as many as 100,000 people. It remains to be seen whether the current chaos will change Airbnb's previously announced plans to go public in 2020.
7. Thoma Bravo two-step
Thoma Bravo completed one multibillion-dollar deal this week, finalizing a $2 billion purchase of Instructure, a creator of edtech software that's behind the popular Canvas and Bridge platforms. But another major deal will have to wait, as PE Hub reported this week that market conditions have caused Thoma Bravo to delay a planned sale of healthcare security specialist Imprivata that could have fetched another $2 billion.
8. Brex buys
It was a rare bit of normal Silicon Valley news amid a maelstrom of the malefic: Red-hot fintech startup Brex, last valued at $2.6 billion, according to PitchBook data, made three acquisitions this week, snapping up Compose Labs, Landria and Neji. All three smaller startups will add something different to Brex's current suite of corporate finance offerings, ranging from data protection to video tech to software management.
9. Let it go
OfferUp and Letgo both attained unicorn status by creating peer-to-peer platforms where customers could buy and sell stuff of every sort. Now, they're set to combine, as OfferUp agreed this week to acquire Letgo in a bit of marketplace consolidation. Letgo's current majority investor, OLX Group, will also lead a $120 million investment in the newly merged business.
10. Occidental's acquiescence
With oil prices and its own stock in freefall, Occidental Petroleum reportedly gave in this week to a series of demands from activist investor Carl Icahn, including a trio of new board members and slashed pay for Occidental executives. The rocky relationship between Icahn and Occidental dates back to last year, when Icahn argued that Occidental had severely overpaid in a $38 billion takeover of Anadarko Petroleum. In recent months, the markets seem to agree.
11. Taxis take off
At least we can still dream about flying taxis. Lilium, a German startup building electric, autonomous, on-demand air taxis, raised more than $240 million in new funding this week from backers including Tencent and Atomico. Lilium announced last October it had completed its first phase of flight testing with
a sleek video
offering a glimpse of its aircraft in action.
Join the more than 1.5 million industry professionals who get our daily newsletter!