Big Things
11 big things: It keeps getting worse for WeWork
September 15, 2019
Just seven days ago, startup watchers were in shock that WeWork's valuation might fall to as low as $20 billion in its upcoming IPO. How young we were then. How naïve.
This latest week began with word that SoftBank was pleading with WeWork to postpone the offering into next year in order to avoid such an enormous writedown; it ended with reports that WeWork's valuation could sink to $10 billion and news that cultish co-founder Adam Neumann has agreed to governance changes that will curtail his overwhelming power at the co-working company. A little bit, at least.
But hey: I'm sure the community-adjusted valuation will still be a lot higher.
There's never a dull moment in WeWork's messy, meandering, mind-blowing march to the public market—and that's one of 11 things you need to know from the past week: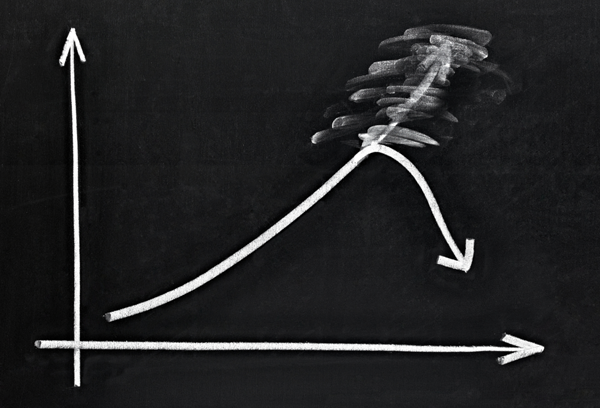 1. WeWork's rework neuters Neumann
You have to wonder if Neumann and the rest of the WeWork brass ever saw this coming. Did they anticipate that public investors might have some questions about their stupefyingly huge losses? Did they foresee that prospective shareholders might take issue with the company's CEO running a side hustle as a landlord who leases buildings back to WeWork? Did they guess that the rest of the world whose consciousness they're so concerned with elevating would see the company's $47 billion valuation as a load of hooey?
The amount of backtracking that's been done since the initial release of WeWork's IPO prospectus would seem to indicate that they did not. On Friday, the company published an updated prospectus outlining a number of changes to its corporate governance practices, most of which seem aimed at reducing the amount of power concentrated in Neumann's hands. When you're staring down a valuation decrease of nearly $40 billion, I guess you've got to do something.
WeWork is going to appoint a lead independent director by the end of the year, and no other Neumann family members will be on the board. The company is reducing the strength of its Class B and Class C shares, so that Neumann now only has 10 times the voting power of other shareholders, rather than 20 times. Neumann will stop profiting from his real estate dealings with WeWork. There are new restrictions on how much stock Neumann can sell over the next three years. If Neumann "becomes permanently incapacitated or dies," his wife, Rebekah, will no longer be one of the three people who decides on his successor.
The last note in the "Recent Developments" section of the prospectus is that Adam and Rebekah Neumann "remain committed to donating $1 billion to fund charitable causes over the next 10 years." Which is not a recent development, but they had to sneak something positive in there, I guess.
All of this is on top of another amended IPO filing WeWork submitted the week prior, one that announced the addition of Frances Frei to the company's previously all-male board and stated that Neumann would return the $5.9 million he essentially paid himself for the copyright to WeWork's new name, The We Company, which nobody uses anyway. It's probably a bad sign when your CEO is having to make multiple announcements about forfeiting profits he's generated from personal transactions with the company he's running, but here we are.
These all seem like good and necessary changes. That said, it's hard to see the moves resulting in any wholesale adjustment to how investors feel about WeWork. You can't put the toothpaste back in the tube, as it were, no matter how many SEC filings you submit with chastened statements like, "Corporate governance is important to our company." There exists plentiful evidence that corporate governance isn't as important to WeWork as it is to a whole lot of other companies, which is part of the reason they got into this whole mess in the first place. When someone shows you who they are, believe them.
If WeWork does go public with a valuation of between $10 billion and $12 billion, as Reuters reports is now an option, it would raise some interesting questions for SoftBank and the rest of the company's VC backers. SoftBank itself has already flooded WeWork with $10.65 billion in funding. It seems entirely possible WeWork's initial market cap on the Nasdaq could be smaller than that figure, a statement that would have seemed ludicrous a couple months ago.
In Silicon Valley, it's often all about the founder. Having great tech or a talented staff is nice, but many VCs see their business as one of making bets on people. SoftBank's Masayoshi Son and others like him are willing to give almost unchecked power and unlimited runway to founders with big ideas, plans for rapid growth and that certain je ne sais quoi of charisma. WeWork's past few weeks could be a sign that public investors are growing less receptive to such ideas.
In June, Reeves Wiedeman wrote an excellent profile of Neumann for New York magazine that you
should definitely read
, if you haven't already. In it, Wiedeman tells the story of the first time Neumann met with Son, the SoftBank founder. Son liked what he saw in the co-working business, but said Neumann needed to think bigger, to seek more money, to fight for a larger market. He said that "WeWork wasn't being 'crazy enough.'"
Is this crazy enough for you, Masa?
2. The gig is up—or not
The state of California passed potentially groundbreaking legislation this week requiring gig-economy companies to treat their workers as employees rather than contractors, a move that could have enormous impacts for businesses like Uber and Lyft—each of which conducted extensive lobbying campaigns against the bill. Uber's response to the law's passing was extremely Uber-like: Chief legal officer Tony West released a statement saying the bill won't apply to the ridehailing company, because driving for Uber takes place "outside the usual course of Uber's business." I'm sure there will be more tortured logic to come.
3. The IPO parade
Three high-profile companies with valuations well over $1 billion went public this week. Two achieved the first-day pop startups often desire. The other? Not so much. Biotech developer 10x Genomics saw its stock jump 35% upon its debut, giving it a market cap of about $4.9 billion the day after
a rival sued 10x
for patent infringement. And shares in web services provider Cloudflare jumped some 20% after the company conducted an IPO
that raised $525 million
. Teeth-straightening startup SmileDirectClub, meanwhile, experienced a first-day plunge, with stock falling more than 25% to knock billions off the company's market cap.
4. The next IPO parade
There are plenty more major debuts on the way. Peloton this week settled on an initial range for its looming listing, with a midpoint pricing set to raise $1.1 billion and establish a valuation of about $7.6 billion. Another New York-based unicorn, Datadog, priced its own offering, with a midpoint that would raise $492 million and value the app-monitoring company at $5.9 billion. And in Sweden, EQT set a range for its upcoming IPO, the first in quite some time for a major private equity firm, with plans to raise as much as €1.3 billion (about $1.4 billion).
5. The burger business
McDonald's is turning to startups to help it prepare for the high-tech future. This week, the fast-food chain acquired Apprente, which builds voice-based ordering software that could be used to automate the company's drive-throughs; after largely eschewing M&A in the past, it's the
second takeover this year
for Mickey D's. Another burger joint was in the news, too: Red Robin, which earlier this year spurned an attempted acquisition by Vintage Capital Management. But Vintage isn't going down
without a fight
, calling the rejection "profoundly disappointing" and sarcastically objecting to Red Robin's executive compensation.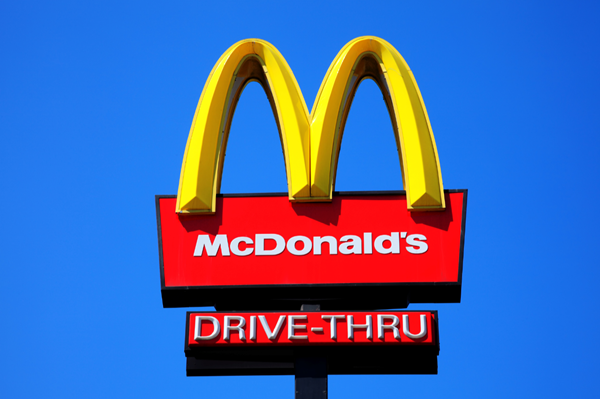 6. Blackstone's business
The operator of the Hong Kong stock exchange this week entered
an unexpected bid
to buy the London Stock Exchange, on the condition that the LSE renege on a recent agreement to purchase Refinitiv from Blackstone for $27 billion. On Friday, the LSE flatly rejected the offer, per reports, opting to maintain its prior pact. Blackstone also made a pair of notable personnel moves this week, naming Vik Sawhney as its chief administrative officer and global head of IR and business development; the firm also brought on Raymond Chan as a managing director for its registered funds platform.
7. Fintech diversification
Brex burst onto the Silicon Valley scene by raising $275 million in the span of 14 months to finance its corporate credit cards for startups. Now it wants to … sell you lunch? It would appear so, because Brex has opened
a restaurant in Silicon Valley
. News of the Brex eatery trickled out shortly after fellow fintech darling Stripe announced the launch of Stripe Capital, a new money-lending unit. And just days after that, Stripe challenged Brex by launching a corporate card of its own.
8. Electric transportation
Rivian, a startup building electric pickups and SUVs that's already backed by Amazon and Ford, pulled in $350 million in fresh capital this week from Cox Automotive. Then there's Volocopter, a developer of electrified aircraft designed to taxi customers through the skies, which
banked €50 million
(about $55 million) in VC funding. As investors set their sights on larger vehicles, it's starting to seem possible that we've already
reached peak micromobility
.
9. Plant-based food creation
I knew that 3D printing was a thing. I knew that plant-based proteins were a thing. But until this week, I did not know there are startups raising millions to 3D print imitation meat. In Israel, a company called Redefine Meat banked $6 million in a hefty seed round. And in Spain there's Novameat, which recently raised early funding for its 3D printers built to churn out plant-based steaks. That's some real "Jetsons" stuff.
10. An activist comes calling
Paul Singer and Elliott Management have built a reputation of being unafraid to take on any public company they think isn't up to snuff. This week, the activist investor mounted
a high-profile challenge to AT&T
, announcing a $3.2 billion stake in the telecom giant and arguing against an expansive acquisition strategy that included a recent $85.4 billion takeover of Time Warner. Elliott also mused about whether AT&T has "the right mix of leadership." Current CEO Randall Stephenson could be in for a battle.
11. 'The antithesis of Goop'
That's how Kenshō Health co-founder Krista Berlincourt described her startup this week in an interview
with TechCrunch
that accompanied news of Kenshō raising $1.3 million in seed capital. The company operates a "holistic health platform" where, Berlincourt says, "everything is backed by science." What's this? You're saying scientists don't approve of
subjecting yourself to bee stings
to reduce inflammation? Now you tell me. What am I supposed to do with the jar full of wasps in my closet?