Big Things
11 big things: Private equity killed the media star
November 3, 2019
In retrospect, the only surprise might be that it took this long.
Seven months ago, a middle-market private equity firm based in Boston called Great Hill Partners acquired the remains of the old Gawker empire, a gossipy and fearless media beast that was brought down by a lawsuit secretly funded by Peter Thiel regarding the publication of a Hulk Hogan sex tape. (What a sentence that is to write.) One of the crown jewels of the newly christened G/O Media Group was Deadspin, a pioneering and wildly popular blog that usually fulfilled its promise to deliver "sports news without access, favor, or discretion."
To lead G/O Media, Great Hill brought in Jim Spanfeller, a longtime media pro best known for his stint as chief executive of Forbes.com. The Deadspin staff and their new boss immediately and repeatedly clashed. In August, Deadspin published
a scathing investigation
into Spanfeller's hiring practices since taking the company over—not the sort of thing you usually see a site write about its own CEO.
It all came to a head this week. Spanfeller and his cronies told Deadspin's writers to stick to sports and fired a longtime editor who refused to do so. The entire Deadspin staff quit in the ensuing days, many of them very publicly, creating a weeklong Twitter firestorm that's still raging. Even Bernie Sanders
weighed in
. It's not the first instance of private equity's ownership of a media company sparking controversy. But it might be the most confusing one.
Private equity helped kill Deadspin, and that's one of 11 things you need to know from the past week: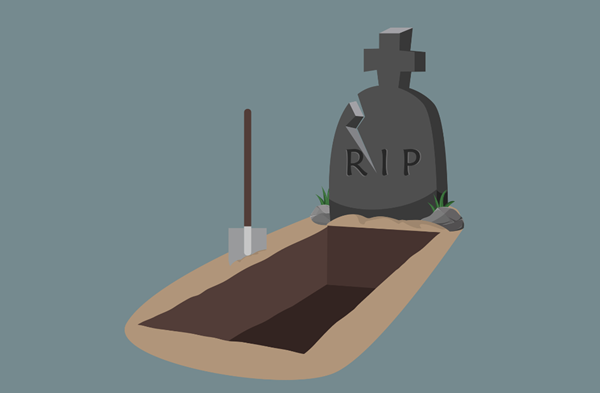 1. Down goes Deadspin
Usually, when a private equity firm takes heat over a media deal, it's because of loading a company up with excessive debt or conducting layoffs or stripping down assets. But by all appearances, Great Hill did none of these things. That's the confusing part: Instead, Deadspin's somewhat self-inflicted downfall seems to be rooted in its owners' complete lack of comprehension of what made the site appealing to readers in the first place.
The latest (and ultimately final) kerfuffle between Deadspin's staff and their corporate overlords began with obnoxious advertising—a fact that should come as no surprise to anyone familiar with the sorts of changes Spanfeller implemented at Forbes. In recent weeks, Deadspin's site began auto-playing noisy video ads for Farmers Insurance within articles. Readers complained, writers revolted, and Deadspin published a post arguing the practice would drive readers away. G/O Media higher-ups intervened and deleted the post shortly thereafter, seemingly violating their collective bargaining agreement with their unionized workforce.
On Monday, G/O Media's editorial director reportedly sent out a memo to Deadspin staff ordering them to stop writing about non-sports topics. It doesn't seem like there was any explicit link to the advertising snafu, but it's not difficult to connect the dots.
At first glance, such a memo might seem quite reasonable; what's wrong with expecting the sports website you purchased to write about sports? But Deadspin was not your average sports website. Founded in 2005 as an offshoot of Gawker by Will Leitch, who's gone on to a successful career in mainstream media punditry, it rose to fame by covering sports in a way that had never been done before, employing a tangent-filled mix of cynicism, absurdism, humor and genuine creative brilliance. It gave its writers the freedom to do what they wanted, and those writers developed a fiercely loyal fanbase that was just as interested in annual takedowns of the Williams Sonoma catalog as they were in coverage of the big game last night.
This was a site that once published a chronicle of its top editor dropping acid and
trying to throw a no-hitter
with Dock Ellis on "MLB 2K11." When readers made their first trips to Deadspin, maybe it was for the sports. But for those who stuck around through the years, it became about the personal connections they'd developed to the writers and the site, the sense of community that every media startup is trying to achieve. Readers felt like Deadspin writers were their virtual friends, and they wanted to read whatever it was those friends wanted to write, whether it was a running series called
"Bear Friday"
or a
spookily prescient essay
about the future of the culture wars or a
ranking of breakfast cereals
.
For more than a decade, I've been one of those readers. I was a wannabe sports writer who visited the site religiously and inhaled everything I could. I tried to emulate it. I remember exactly where I was sitting in my college newspaper's newsroom when I clicked on the story that revealed Notre Dame star Manti Te'o's dead girlfriend
was a hoax
. The site wasn't perfect, but it helped shape my sensibilities. If you've enjoyed/hated my jokes about WeWork in this space over the past few months, you have Deadspin's influence to thank/blame.
You could read about Xs and Os anywhere. Deadspin was something different. To accede to a corporate mandate to stick to sports would have been to betray everything it had always stood for. It just wasn't going to happen.
Which brings us back to Great Hill Partners and Jim Spanfeller. What did they think they were getting when they bought Deadspin? Why acquire a site known for its one-of-kind viewpoint and then try to make it sound like everyone else? It seems to reflect a basic misunderstanding of why Deadspin has succeeded for the past 15 years. The interests should be aligned here. Great Hill wants its investment to turn a profit. Deadspin's workers want to work at a profitable company. The two sides just had antithetical ideas about the best way to do so. And ownership's ideas were directly at odds with every single existing piece of evidence about why people loved Deadspin.
In the end, maybe it got personal. The past seven months at G/O Media seem to have been contentious, to put it mildly, with Deadspin's exposé of its own bosses serving as the most prominent example. But what did Spanfeller expect when he started hiring all his old friends to join him in the C-suite? Deadspin was defined in part by a gleeful willingness to antagonize powerful people. If Spanfeller thought there would be an exception when those powerful people were the ones signing the staff's paychecks, he was sorely mistaken.
From a few thousand miles away, it seems like Great Hill and G/O Media thought the Deadspin staff would kvetch and moan for a while before ultimately kowtowing to corporate demands. But if that's the case, they severely underestimated those workers' commitment to their principles—or perhaps their willingness to play the martyr, depending on your perspective. No matter how you feel about Deadspin, though, there has to be some admiration for employees quitting their jobs en masse because they think it's the right thing to do.
The combination of private equity and snarky bloggers was an awful match from the outset. We didn't know precisely how it would end, but it always seemed safe to assume it would end poorly.
And so here we are, with another beloved media entity biting the dust. Deadspin will probably survive, technically. Whoever was running
the site
Friday was busy posting strange videos and recycling years-old posts. Great Hill and Spanfeller will hire new people who are willing to come in and do what they're told. I hope those new people do a great job. But the Deadspin that I and so many readers grew to love is dead, and that's a shame.
2. No joy for Juul
As WeWork has begun to recede from the VC headlines, the troubles of another highly valued unicorn have intensified. With investigations into the safety of its products still ongoing, vaping startup Juul Labs is reeling on multiple fronts. Major backer Altria, which gave Juul $12.8 billion at a $38 billion valuation late last year, announced this week that it's written down its investment in the company by $4.5 billion. Separate news emerged that Juul's chief financial officer, chief marketing officer and chief administrative officer have all left the company. And more job cuts loom, with the potential for 500 layoffs by the end of the year, per recent reports.
3. Vroom vroom
Earlier this year, Fiat Chrysler's plans to combine with Renault were scuttled by French regulators. This week, the company set its sights on a different French car company. Fiat Chrysler and PSA Groupe (the owner of Peugeot and other brands) agreed to conduct a merger of equals that will create a new industry giant with a reported market cap of nearly $50 billion, annual revenue of $190 billion and over 400,000 employees, challenging names like General Motors and Toyota as one of the most prolific automakers in the world. A year full of mega-mergers continues.
4. Earnings season
Apollo Global Management, The Carlyle Group and KKR all revealed their 3Q earnings this week, with the latter two both reporting notable
YoY declines
in
distributable earnings
. Apollo, meanwhile,
held steady
; Leon Black's firm also announced plans to restructure its lucrative and controversial relationship with publicly traded insurance giant Athene Holding. Carlyle made a significant insurance move of its own this week, agreeing to buy The Hilb Group from Abry Partners in a deal prior reports had indicated could be worth more than $1 billion.
5. Accessory acquisitions
Google agreed on Friday to pay $2.1 billion for Fitbit, a formerly faddish wearables startup that's spent the past few years battling Apple for market share and doing whatever it can to save a slumping stock price. It's Google's second multibillion-dollar deal in the past six months, following a $2.6 billion takeover of cloud analytics specialist Looker. If you're more concerned with fashion than functionality, you might be more interested in reports this week that luxury goods giant LVMH entered a bid to acquire famed jeweler Tiffany & Co. for $14.5 billion, sending shares of the latter company soaring.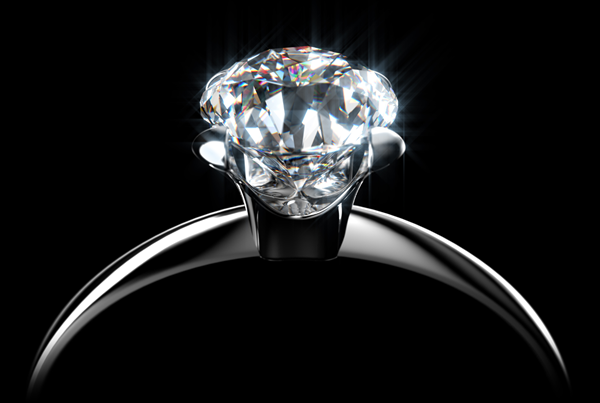 6. Reversals of fortune
Reverse mergers are complicated. This week, they were also popular. Space tourism upstart Virgin Galactic began trading on the NYSE on Monday after completing a reverse merger with a special-purpose acquisition company backed by Social Capital. Reports emerged that daily fantasy sports unicorn DraftKings is mulling a deal of its own with a SPAC backed by two media veterans. And brothers Tom Gores and Alec Gores got in on the act, with Tom's Platinum Equity agreeing to conduct a $1.5 billion-plus reverse merger of government contractor PAE with a SPAC that's controlled by Alec's The Gores Group.
7. Comings and goings
Last year, Barry McCarthy was the CFO who helped guide Spotify to its novel direct listing. This week, he reportedly announced plans to retire. In the latest example of close ties between the universes of private equity and politics, reports emerged this week that a former Goldman Sachs banker named Marc Mezvinsky—who's married to Chelsea Clinton—has quietly taken a job at TPG Capital. TPG was tied to another major move this week, as well, as Brian Dunlap, the former head of tech investing at the firm's impact investing fund, departed for a role at Blackstone.
8. Dog days
Less than two years after SoftBank led a $300 million investment in Wag at a $650 million valuation, the dog-walking startup is looking for a buyer. Petco, which is backed by CVC Capital Partners, is one potential partner, according to Recode, while Wag has also reportedly at least discussed a possible combination with rival Rover. In other canine developments from the week, a startup called Scratchpay that offers payment plans for veterinary care raised $65 million for its Series B.
9. Transpacific IPOs
This week brought developments from a half-dozen Chinese startups planning imminent IPOs in the US. Phoenix Tree Holdings (which runs a housing rental marketplace), Lizhi (the creator of a podcast app), Canaan (which makes bitcoin mining hardware), I-Mab (a drug developer) and EHang (a builder of autonomous air taxis) all filed initial documents for debuts with the SEC. And 36Kr, which runs a website for tech news in China, set terms for its upcoming US listing.
10. Fitness fundings
Peloton has proved that a lot of people will pay a lot of money for fancy workout systems in their homes. A startup called Mirror is taking advantage, raising $34 million this week to continue building its home-fitness platform based on an interactive video screen you can hang on the wall—in other words, it's a bit like a mirror. Elsewhere, former US men's national team player Eddie Lewis and his startup, Toca Football, raised $25 million for their proprietary soccer-training services.
11. All's Fair(e)
It was a bad week for Fair, a SoftBank-backed car-leasing startup that saw its CEO resign not long after reports indicated that the company plans to conduct a major round of layoffs to help it inch closer to profitability. It was a good week, on the other hand, for Faire, the creator of a wholesale marketplace where local retailers and artisans can sell their goods, which banked $150 million in Series D funding at a reported $1 billion valuation.