Big Things
12 big things: Uber's layoffs, Lyft's loss & Beyond Meat's nosedive
August 4, 2019
When a venture capitalist invests in a startup, they might be thinking about all sorts of things: operational improvements and new hires and funding runway and product/market fit and customer acquisition strategies. Maybe even a new logo. But for most, the prospect of an eventual exit is also always present, no matter how far in the future it might be.
It's the nature of the VC beast. From the very beginning of a relationship, investors are thinking about how it's going to end.
For the companies, though, an exit is not the end. Very far from it, in fact, as we were reminded this week by major developments at three companies behind some of the biggest VC-backed IPOs in a year that's been chock-full of them.
Uber, Lyft and Beyond Meat are livening up the dog days of summer with a collection of post-IPO problems—and that's one of 12 things you need to know from the past week:
1. Unicorn hangovers
Uber raised more than $8 billion with its IPO in May. Less than three months later, the ridehailing powerhouse is cutting costs by firing 400 workers from its marketing division, according to reports that emerged on Monday, prompting a week-long decline in the company's stock price—the most significant downward movement since a sharp dip in its second day of trading.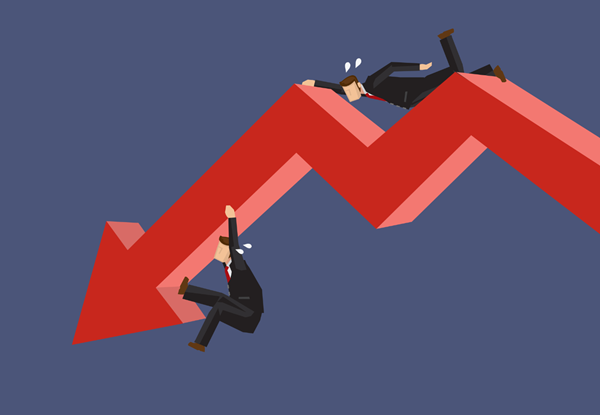 The rank-and-file seem to be doing just fine at Lyft; for Uber's primary rival in the US, this week's big news came from the C-suite. COO Jon McNeill is on his way out the door, about 18 months after joining Lyft from Tesla, and the company doesn't plan to hire a replacement, according to a Bloomberg report from Monday. That began a week in which Lyft's stock price sunk from nearly $66 per share to less than $58, losing major ground in its ongoing fight to get back to its IPO value of $72.
Even more volatile this week was Beyond Meat, the alternative meat company that's been one of the hottest names on Wall Street since going public in May. It experienced two major dips in stock price: The first on Monday, when it announced plans to conduct a secondary offering, the second on Thursday, after it priced that offering at $160 per share. That's more than six times the $25-per-share figure from its IPO, a stunning multiple in such a short time. But it's also well below the $234.90 mark at which Beyond Meat closed the previous Friday. In all, Beyond Meat shares lost more than 20% of their value in the past seven days.
The three companies all represent different angles of this year's VC-backed IPO boom. Lyft, which has long battled to escape Uber's shadow, was the first of the bunch to go public, getting the procession going in late March. Uber was the obvious headliner, a colossus that we always knew would conduct one of the biggest venture-backed offerings of all time. And Beyond Meat emerged from relative obscurity to become a Wall Street darling, turning a $1.35 billion private valuation into a market cap of $13.5 billion in less than a year.
That's a very important decimal point.
But now, all three are confronting the same fickle fates of the public market, where a company's valuation is determined every second of the day by a worldwide network of investors rather than once every year or two by a collection of confidantes. Every move a business makes can have immediate implications for the pocketbooks of its executives, employees and shareholders.
Companies, VCs and people like me can all spend so much time obsessing over IPOs—the who and the when and the how much. But it's important to remember that an exit is just one step in a decades-long process. It's certainly not the end.
2. Chowing down
Consolidation was afoot this week in the meal delivery space, led by DoorDash's agreement to purchase Caviar from Square for $410 million, adding more customers and restaurants in its battle with UberEats and GrubHub for control of the US market. Across the Atlantic, meanwhile, UK industry leader Deliveroo reportedly bought Scotland-based Cultivate Software, a developer focused on improving user experience. And Takeaway.com of the Netherlands agreed to buy British rival Just Eat
for £5 billion
(about $6.1 billion) in an effort to challenge Deliveroo in the UK.
3. Merger madness
Where to begin? I suppose in London, where the London Stock Exchange agreed to buy Refinitiv from Blackstone and other backers in
a $27 billion deal
that could be designed to take on Bloomberg. Pharma giant Pfizer, meanwhile, agreed this week to combine its generics unit with Mylan, creating a company that would have some $20 billion in annual sales from drugs like Lipitor, Viagra and EpiPen. The dealmaking continued with EssilorLuxottica (the owner of Ray-Ban) agreeing to buy optical rival GrandVision for €7 billion (about $8 billion). And Salesforce finalized its previously announced takeover of Tableau Software for $15.7 billion.
4. WeWork's gambles
A twist emerged this week in WeWork's never-ending quest for more money, with Bloomberg reporting that the co-working company is attempting to line up various loans worth $6 billion that would be contingent upon it raising at least $3 billion in its upcoming IPO, which is expected in September. WeWork also announced its latest pre-IPO acquisition this week, placing a bet on SpaceIQ, which makes software for managing office space.
5. Democracy
Just like Apollo Global Management, Blackstone and KKR before it, The Carlyle Group is going to convert from a partnership to a corporation, taking advantage of lower corporate tax rates implemented in 2017. But it's
doing so with a twist
: Unlike its peers, Carlyle will also transition away from a dual-class share structure, allowing every shareholder equal voting power in a move that will give added influence to outsiders.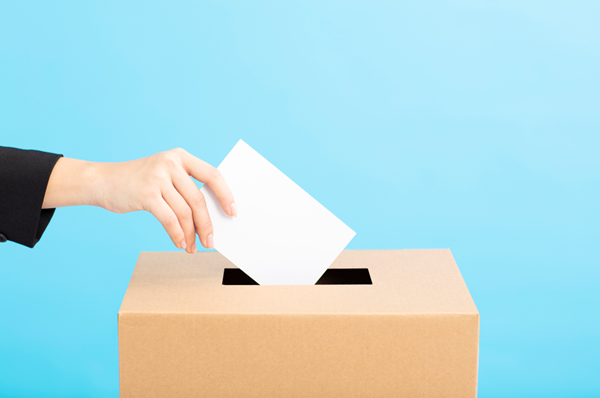 6. Hungry hungry unicorns
Discount ecommerce retailer Wish unveiled new funding this week at an $11.2 billion valuation, making the business one of the 10 most valuable VC-backed companies in the US. Real estate platform developer Compass also added to its already well-stocked coffers, bringing in $370 million at a $6.4 billion valuation about 10 months after raising a previous $400 million. And Brazilian digital banking upstart Nubank inked a $400 million funding led by TCV, reaching a reported $10 billion valuation.
7. Fallout
The hits just keep coming for The Abraaj Group: This week, the one-time PE star that's turned into a cautionary tale was nailed with
a record fine
in Dubai for misleading investors. In the US, meanwhile, The Wall Street Journal reported that BlackRock has pulled out of a possible deal to acquire a stake in cybersecurity company Cofense from Pamplona Capital Management, a British firm believed to have connections to Russian oligarchs; Pamplona has now reportedly missed a deadline for divesting its stake in Cofense that was handed down by the Committee on Foreign Investment in the US.
8. Pre-IPO reports
There's been a bit of a respite in the string of high-profile IPOs, but it might not last for long. Web hosting and cybersecurity specialist Cloudflare is planning to join WeWork in going public in September, per Business Insider, which would be an even four years since the company was valued at $1.8 billion. The teeth-straightening pros at SmileDirectClub are also said to be plotting a September IPO, one that could raise $1 billion for the company, which was valued at $3.2 billion last autumn by Kleiner Perkins, Spark Capital and Clayton, Dubilier & Rice.
9. Soil
Bloomscape seems to have been designed as a millennial magnet, a direct-to-consumer startup that brings plants straight from greenhouses to city-dwelling customers. This week, it raised a $7.5 million Series A that included capital from co-founders of other consumer startups like Harry's, Away, Allbirds and Warby Parker. Another startup with its head in the dirt raised cash this week in the form of Biome Makers, which collected $4 million to fund its data analytics tools that help farmers assess soil quality.
10. Comings & goings
CRV reportedly made two major additions this week, bringing on Anna Khan to be the only woman among its 10 general partners and hiring Kristin Baker Spohn as a venture partner. Another famed VC investor, Sequoia, poached Shaun Maguire away from GV to be its newest partner. And at Female Founders Fund, current partner Sutian Dong announced plans to transition to a venture partner role in a move that will see her dial back her responsibilities at the firm.
11. The future is now
I can't say I totally understand Superplastic, a maker of toys, games and apparel that raised $10 million in Series A funding this week to help turn two of its characters into animated Instagram stars. But then again, I have the feeling I've aged out of its target audience. It's the same story at Lightricks, the Israeli startup behind Facetune, a popular selfie-editing app. I'm not a big selfie guy. But enough people are to justify Lightricks raising a reported $135 million this week at a $1 billion valuation.
12. Bravo, Bravo
Thoma Bravo was the big winner in the week's biggest IPO, as software intelligence company Dynatrace raised $570 million in a Thursday debut and then saw its stock pop nearly 50% in its first day trading. Thoma Bravo maintains a 70.9% post-IPO stake. The private equity firm also added a new company to its portfolio this week, agreeing to purchase JD Power—a conductor of customer-satisfaction surveys whose awards you've probably heard car companies bragging about in their commercials—in a deal that Axios reported is worth more than $1.8 billion.