Click to download our free 4Q 2014 Private Equity Breakdown Report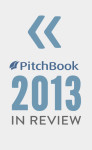 2013 marked the return of the mega-mega-buyout. Two of them, at least, which is two more than what we've seen since the financial crisis just over five years ago. The $24.9 billion Dell buyout and the $23.2 billion Heinz deal were the two largest private equity deals since then. Of the five largest private equity deals completed this year, two were in the technology space (Dell and BMC Software), a market that typically doesn't see multibillion dollar buyouts, much less investments at the $25 billion level. The list also includes a private equity bug-a-boo, Warren Buffet, who partnered with Brazil's 3G Capital to buy out Heinz in June. In fact, if we listed 2013's top buyouts by transaction value, Buffet would have been behind the largest PE deal of the year at $28 billion.

It truly has been a topsy-turvy year in the private equity world, and PitchBook was there to track it all. Here are the five largest buyouts of 2013: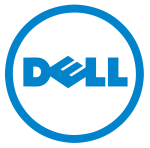 1. Dell – $24.9 billion (Michael Dell, Silver Lake)
Not only was this the largest buyout of the year, but it was also the biggest since the 2008 financial crisis and the largest tech buyout in history, easily surpassing the $17.6 billion deal for Freescale Semiconductor in 2006, which was financed by Blackstone, Carlyle, Permira and TPG.
At just over 8½ months from agreement to final closing, the Dell buyout must rank among the lengthiest buyouts in history, as well. For perspective, another famous buyout battle that included as many characters as the Dell deal—the RJR Nabisco buyout of the late 1980's—took only four months to finalize (Feb. 28, 1989) after the first definitive agreement was signed (Oct. 20, 1988) by Shearson Lehman.
2. Heinz – $23.2 billion (3G Capital, Berkshire Hathaway)
Since the Heinz deal closed back in June, there's been plenty of action at the esteemed food company. Last month, plans were announced to close three North American factories and cut more than 1,300 jobs over the next five to seven months in an effort to help pay down debt. A change in the company's management has also had a big effect—after former Burger King CEO Bernardo Hees took the reins in June, McDonald's started pivoting out of its relationship with Heinz, a partnership that had gone back more than four decades.
3. BMC Software – $6.9 billion (Bain Capital, Golden Gate Capital, GIC Special Investments, Insight Venture Partners, Elliott Management)
The second largest tech deal of the year, BMC Software drew a field of potential private equity suitors, which included a rumored bid from KKR, TPG and Thoma Bravo. Bain and Golden Gate Capital's bid, which valued the company at $6.9 billion, won out.
4. Neiman Marcus – $6 billion (Ares Management, Canada Pension Plan Investment Board)
The lone secondary buyout of the bunch, Neiman Marcus was at the center of several rumors throughout the year, most notably a possible merger with its long-time rival, Saks Fifth Avenue. Neiman Marcus' two major backers, TPG and Warburg Pincus, initially took a dual-track approach to selling the company, which included a formal IPO filing with the SEC in June. Two months later came a $6 billion overture from Ares Management and an unnamed Canadian pension fund (CPPIB) that carried the day. Saks, meanwhile, ended up getting acquired by Hudson's Bay (backed by Ontario Teachers' Pension Plan) for $2.4 billion in early November.

5. Axalta Coating Systems – $4.9 billion (The Carlyle Group)
The only carveout on the list, Carlyle scooped out DuPont's Performance Coating business back in February for $4.9 billion. The Wall Street Journal mused last week that, despite being flush with cash and a brand new $13 billion fund, Carlyle has been struggling to find candidates for bigger buyouts like Axalta, and has been looking instead at smaller deals to commit its capital, like its $500 million minority stake in Beats Electronics, signed earlier this year.
—
Be sure to return to the PitchBook Blog or read the PitchBook Newsletter in the coming days for additional 2013 in Review content.