2013 in Review: 5 Global Private Market Funds to Watch
By Tessa Griffin
December 20, 2013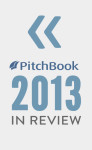 2013 will likely be the best year for private equity fundraising since 2008, and large distributions from PE funds to their limited partners signal that this positive trend may not end anytime soon—because if firms are distributing, they are exiting, which implies they may soon be fundraising. Global fundraising activity has been notably prominent in the press recently, from Mexican growth-fund closures to Europe's big players getting back into the fundraising state-of-mind. Private equity is even returning to areas like Italy and Spain (bargain deals?), with PE firms in those countries finally seeking fresh commitments since the euro zone's financial troubles have begun to abate.
While private equity deals often get all the press, some of the most sought-after information in the alternative asset space is fund performance data. So, to give you a taste of PitchBook Data's global reach, we've selected five funds to watch from around the world—the Americas, Asia and Europe—and examined their strategies and performance.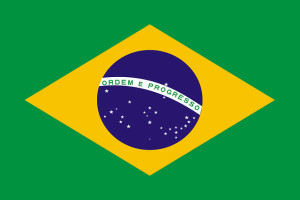 Latin America Private Equity Fund V
Fund Size: $1.65 billion Fund Type: Buyout Location: Sao Paulo
Advent International is perhaps one of the most well-known globally focused PE firms—in fact, the firm's website ranks among the top five in a Google search for "international private equity" (nice SEO, Advent). The PitchBook Platform is tracking fund performance for Advent's fund locations from Warsaw, Poland, to Boston, and the 2010 vintage Latin America Private Equity Fund V is our choice to watch.
The Brazil-based, 2010 vintage vehicle targets businesses valued at up to $750 million, primarily in Mexico, Argentina and Brazil. The fund outperformed its peer benchmark IRR in 2013 by concentrating on two of Advent's core deal types: control buyouts and expansion financing.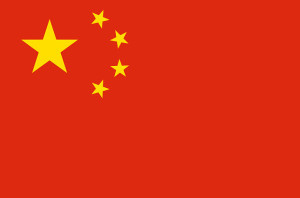 Forum Asian Realty Income III
Fund Size: $373 million Fund Type: Real Estate Location: Beijing
Global real-estate investment-management firm Forum Partners has closed five funds to date, with two European-centered funds based out of its primary office in London and three Asian-centered funds out of another office in Beijing. The firm's most recent roadshow was for the $373 million Forum Asian Reality Income III, a 2010 vintage fund that is performing in the top quartile of its peer group and has a significantly higher DPI (realization multiple) than its peers. Since it didn't take long for this fund to begin distributing back to its limited partners, we're interested in continuing to track its capitalization on the high-growth potential that exists in the somewhat volatile investment region that is Asia.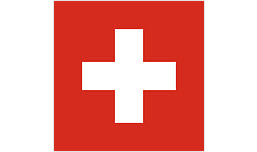 Crown Global Secondaries III
Fund Size: $2.0 billion Fund Type: Secondaries Location: Pfaeffikon, Switzerland
LGT Capital appears to have a track record of investing quickly when it spots opportunities: although Crown Global Secondaries III closed in February of this year, it had already completed several transactions. The Switzerland-based alternative-investment manager was similarly efficient with its preceding secondaries fund, and was able to net a 25.30% IRR. As a result, this family of secondaries funds has attracted more than 400 underlying limited partnership interests since 2008. With offices in the United States, Europe and Asia, LGT has a global scope of secondary investments. It will be a few quarters before Crown Global Secondaries III escapes the J-curve, but the progression will be an interesting one to watch.
Drug Royalty III
Fund Size $1.45 billion Fund Type: Other Location: Toronto
If the name is any indication, this series of funds by Canadian-based DRI Capital has a very unique investment strategy—one that the PitchBook Platform shows is very attractive to U.S. limited partners. The firm's team of investment professionals has vast and varied experience in the life sciences sector, and has developed a methodology of purchasing royalty streams on approved and clinical stage pharmaceutical products. The second fund closed in 2010, well above the firm's target of $500 million, and has already generated a notable IRR and more than $300 million in distributions within three years of the fund's close date.
With limited dry powder left in Fund II, the recently closed Drug Royalty III will be the fund to keep on your radar. The New Mexico Educational Retirement Board and San Diego County Employees Retirement Association are just two of the limited partners with returning commitments to the fund family, showing that DRI Capital has developed a strategy that is interesting beyond a first impression.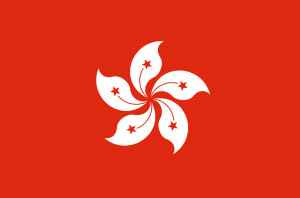 Fudo Capital II
Fund Size: $815 million Fund Type: Real Estate Location: Hong Kong
With $2.6 billion in assets under management, Hong Kong-based CLSA Capital Partners leads several diversified fund families, from a vehicle targeting investment in clean resources to funds focused on value-added investment in Pan-Asian real estate. The latter, a series called Fudo Capital, includes our pick for the final international fund to watch—Fudo Capital II. This 2009 vintage has an extensive investment portfolio, and is a top quartile performer in its peer group. Fund II's predecessor, the $430 million Fudo Capital I, boasts an IRR of 35.51% and a fund lifecycle of only six years. There's no doubt that efficient turnaround is attractive to limited partners, so it will be interesting to watch this fund's performance moving into 2014.
—
Want to see the finer details in international fund performance for yourself? Give yourself a free holiday present, and book a demo of the PitchBook Platform.
*All returns have a 2-3 quarter lag due to reporting processes—performance through 1Q 2013 or 2Q 2013.