2013 in Review: 6 PitchBook Blog Posts You Might Have Missed
By Allen Wagner
December 14, 2013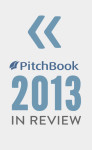 To review the year that was in private equity and venture capital, PitchBook is closing out 2013 with a two-week series of articles examining the trends, stories and data that will be remembered by the industry for years to come. From Twitter's IPO and surging stock markets to the Dell and Heinz deals, PitchBook tracked it all this year. And now we're putting it all back in focus with our 2013 in Review.
First up is a look at our favorite PitchBook Blog posts you might have missed, or maybe didn't miss but should read again anyway. We launched the blog in late-August this year to provide a new medium to deliver PE and VC news, analysis and data to a wider audience, and so far it has been a big success. More than 70 articles have been published since the blog began and we've had readers from all around the globe. Now that 2013 is winding down, it seemed an appropriate time to look back at the news and trends we covered as part of PitchBook's first foray into blogging.
1. Top Universities Producing VC-backed Entrepreneurs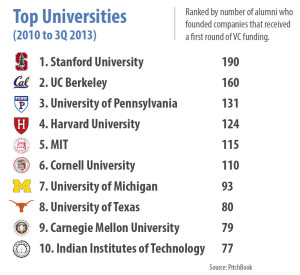 By Andy White
Oct. 23, 2013
By far our most popular blog post this year, this piece analyzed the number of entrepreneurs from major universities to receive VC backing, and ranked the schools accordingly. It wasn't much of a surprise to see Stanford University at the top of the list from 2010 to 3Q 2013, but there were several interesting highlights from the rankings, which I encourage you to read if you haven't already.
2. Is Private Equity About to Cause Another Crisis?
By Alex Lykken
Nov. 19, 2013
Some analysts are worried that PE-backed companies acquired just before the financial crisis and with big upcoming debt payments could create another financial crisis. PitchBook's private equity writer Alex Lykken investigates differing opinions on PE debt and whether firms and their portfolio companies are truly out of the woods.
3. Women Taking a Growing Share of Venture Capital
By Peter Fogel
Sept. 3, 2013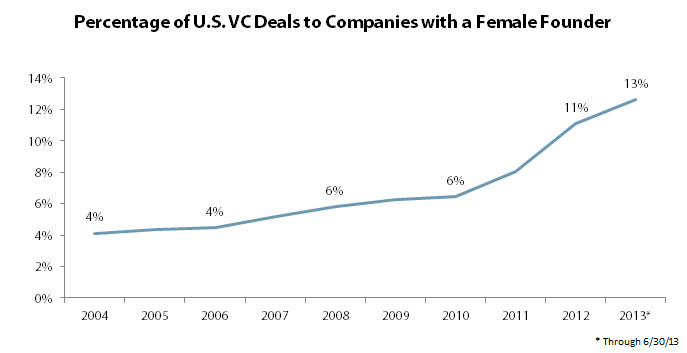 This was one of the PitchBook Blog's first analysis pieces, and one of my favorite. The article breaks down the percentage of venture capital deals that have gone to companies with at least one female founder. While the number is still low (13%), it has been increasing in recent years, showing some gains among women entrepreneurs.
4. In Shift, LPs Branch Out with New GP Relationships
By Michael Rebagliati
Oct. 7, 2013
PitchBook's third quarter private equity fundraising data showed a growing number of small funds compared to the same quarter in 2012. Michael Rebagliati, a member of our funds team, investigated some potential causes for this phenomenon and found data that show that LPs have been increasingly likely to move beyond their existing GP relationships in the post-crisis era to test their capital in smaller vehicles, particularly ones with a specific niche.
5. How does PE Compare to Public Markets? PitchBook's PME has the Answer
By Peter Fogel
Nov. 4, 2013
When PitchBook published its most recent Benchmarking & Fund Performance Report in November, we included a section on our public market equivalent (PME) benchmark and analyzed private equity and venture capital performance relative to the Russell 3000 Index. In this blog post, one of our senior data analysts, Peter Fogel, breaks down how PE compares to the public markets and provides context into what makes PE performance better.
6. Top 5 VC-backed Biotech IPOs: Who's Leading the Boom?
By Allen Wagner
Sept. 23, 2013
One of the major developments of 2013 was the big splash IPOs made as an exit method for venture capital and private equity firms and their portfolio companies. While that wasn't necessarily surprising, considering surging public market valuations, it was interesting to see pharmaceuticals & biotechnology account for more than 40% of all VC-backed IPOs this year, according to data from the PitchBook Platform. In September, I examined the five largest biotech IPOs to see which companies were leading the IPO boom.
—
Be sure to return to the PitchBook Blog or read the PitchBook Newsletter in the coming days for additional 2013 in Review content.
For a full list of our PE content, click here. For our VC content, click here.