2013 in Review: Most Active VC Co-Investors
By Peter Fogel
December 19, 2013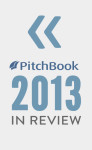 2013 has been another remarkable year for co-investment in the venture capital space. PitchBook's VC database shows that more than 1,800 U.S. VC financings in 2013 (through Dec. 17) have had more than one investor join in on the round, and the last three years mark the most active period for syndicated deals ever. Nearly every major round saw the participation of more than one institutional investor, including Uber's $258 million Series C (giving it a $3.46 billion pre-money valuation) and both of Pinterest's $200 million+ Series D and Series E rounds, the latter valuing the company at $3.78 billion, pre-money.
Collaboration is an important element in creating a great business, but is collaboration a key element in financing a great business? It turns out it is. PitchBook took a look at the year's most active venture investors and found that the vast majority of their deals have been syndicated with other notable venture firms. The fact that venture firms syndicate on some of their deals should come as no surprise, but the extent to which these firms are joining other firms in their rounds came as a bit of a surprise.
Having multiple VCs join in on a round makes sense for both the entrepreneur and the firms. For the entrepreneur, a syndicated round provides access to a wider range of advisors and business connections. Additionally, securing more than one venture investor in a given round allows for broader sources of capital for future funding rounds.
Syndication also makes sense for investors. Investing with other venture capital firms allows VCs to provide their portfolio companies with the necessary expansion capital or liquidity without having to bear the full burden of the risk. Syndicating can also act as a signal to other firms that the portfolio company is worth investing in and is potentially a safer bet than a company without a notable VC on board.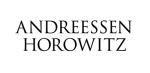 To that end, PitchBook has found that established venture firms almost never invest alone. The trend over the last four years has been fairly consistent for the most active early and late stage investors, with firms generally co-investing in more than 90% of their deals. For example, one of the most active U.S.-based investors of the year so far, Andreessen Horowitz, has syndicated on 93% (85 of 92) of its U.S.-based deals captured by PitchBook. These 85 club deals include syndication many times over with other active firms, including 16 with SV Angel, 13 with Greylock Partners and 12 rounds with Google Ventures.
The one exception is, perhaps obviously, the major seed funds, accelerators and incubators, such as Y Combinator and Techstars. They co-invest between a third and half of the time.
—
Most Active Co-Investors by Number of Deals:
Andreessen Howorowitz (85 co-investments deals, 93% of deals)
Most Frequent Partners:
SV Angel – 16 Deals
Greylock Partners – 13 Deals
Google Ventures – 12 Deals
General Catalyst Partners – 11 Deals
Google Ventures (77 co-investment deals, 96% of deals)
Most Frequent Partners:
Andreessen Horowitz – 12 Deals
KPCB – 11 Deals
First Round Capital – 8 Deals
Greylock Partners – 7 Deals
CrunchFund – 7 Deals
500 Startups (75 co-investment deals, 82% of deals)
Most Frequent Partners:
Y Combinator – 7 Deals
SV Angel – 6 Deals
Resolute.vc – 5 Deals
Andreessen Horowitz – 5 Deals
Founders Fund – 5 Deals
Great Oaks Venture Capital – 5 Deals
New Enterprise Associates (64 coinvestment deals, 98% of deals)
Most Frequent Partners:
Andreessen Horowitz – 7 Deals
Felicis Ventures Management Company – 5 Deals
Ignition Partners – 4 Deals
—
Be sure to return to the PitchBook Blog or read the PitchBook Newsletter in the coming days for additional 2013 in Review content.