2015 in Review: 5 cool features added to the PitchBook Platform
By PitchBook
January 5, 2016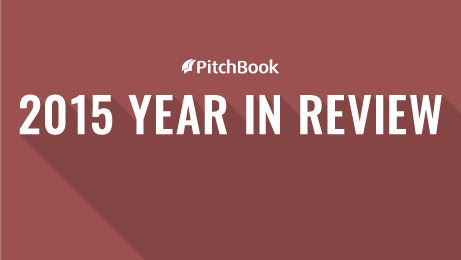 How has the PitchBook Platform evolved over the past year? Let us count the ways.
As part of our ongoing 2015 in Review coverage, we have recapped some of the coolest new features added to our platform last year, including tools to track private-company social media and web growth, explore VC co-investor networks and more.
We're not stopping here, of course. There is much more on the road map for 2016 (hint: more applications of machine learning, along with other fun stuff).
To check out all of our 2015 in Review content, click here.
Company Signals (January 10)
Our first new tool of 2015 was developed to provide clients with a transparent, data-driven way to evaluate the traction and growth of private companies using web presence and social reach data. The data sources include Twitter followers, Facebook likes, website traffic (from Compete), website traffic rank and referring links (from Majestic). No secret formulas here.
These data points are rolled up into a Growth Rate, the average weekly growth rate over the trailing eight weeks of a company's signals, and a Size Multiple, the sum of a company's signals divided by the median company signal size. Click here or watch the video below for more on this feature.
Co-Investors (May 30)
A common request from a PitchBook client might look something like this: "Show me every firm that has co-invested in Big Data companies with 'X' firm since 2012."
To help address this and related needs, we developed an interactive tool that shows VC co-investor networks over a desired timeframe, breaking down the data by number of deals, series/industry preferences, exits completed and more. Users can apply filters to find the information they need.
Click here or watch the video below for more on this feature. Related post: dear a16z
Internationalization (September 5)
As a global company, we wanted to make it easier for our customers outside of the U.S. to view details in their desired currency, including GBP, EUR, JPY, CAD or CNY. The location of currency symbols (before or after the amount) and decimal format can be adjusted, too. If enabled, native currency hovers will show the amount of the transaction in its original currency at the exchange rate at which it was converted (and date).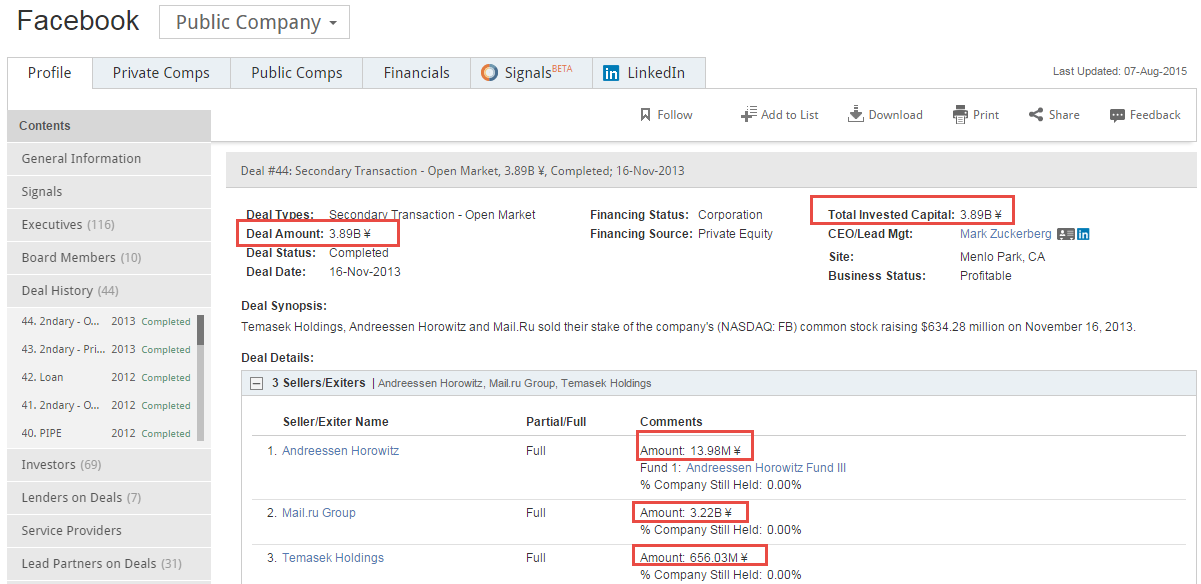 Keyword Recommender (October 31)
In our first integration of "smart" technologies, we developed a keyword recommender tool using machine learning to help users discover new companies and find new industries. The algorithm recommends keywords to users based on how often certain words appear together and in the same context.
Click here for more on this feature.
Timeline (December 19)
Our most recent release adds an interactive timeline to company profile pages, allowing users to visually track investment rounds by date, amount and valuation through the company's entire lifecycle. Users can hover on a round for additional information, including participating investors and deal terms. Clients can click the image below to check out the Airbnb timeline.
Want to see these features for yourself? Click here to set up a personalized walkthrough and free trial of the PitchBook Platform.