In honor of Black History Month, we've compiled a list of 28 founders and VCs who are making an impact in the tech industry. If you're interested in learning about other black founders and VCs,
check out last year's post
.
Founders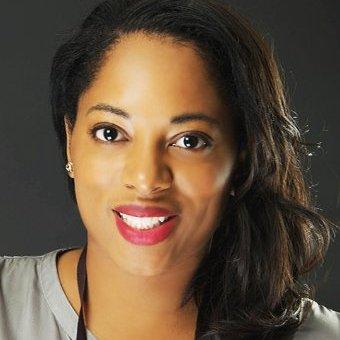 Riana Lynn
is the founder and CEO of FoodTrace, a startup that builds software and mapping applications for food sourcing management. The company utilizes Big Data and small business user profiles to link food distributors, local farms and specialty food manufacturers with wholesale food buyers. Lynn is also an entrepreneur-in-residence with Google Code 2040, a program that works to support and connect black and Latinx entrepreneurs with resources needed to build their companies.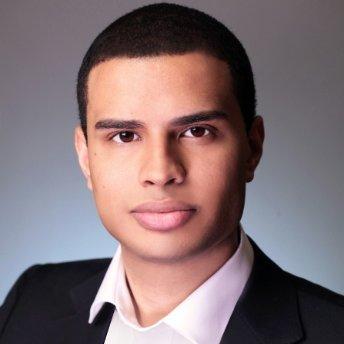 Ryan Williams
is a co-founder and CEO of Cadre, the provider of a platform that connects qualified individuals and institutions to vetted real-estate opportunities. The company has raised about $70 million in VC funding since its 2014 founding—most recently a $50 million round in January 2016. Investors include General Catalyst, Thrive Capital and Founders Fund. Williams graduated from Harvard in 2010 and has previous experience working at firms including Goldman Sachs and Blackstone.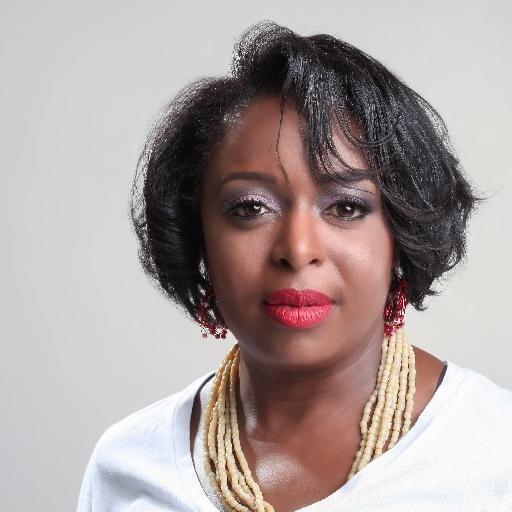 Kimberly Bryant
is the founder and executive director of Black Girls CODE, a nonprofit focused on teaching girls from underrepresented communities (around ages 7-17) skills in computer programming and technology. The organization was founded in 2011 and proceeded to launch in 10 US cities and expand to South Africa the following year. Bryant is a graduate of Vanderbilt University.

Blavity is a media enterprise that features user-generated editorial content, original video and a custom-designed backend for the black millennial market. The company, which was founded in 2014 by
Morgan DeBaun
,
Jonathan Jackson
,
Jeff Nelson
and
Aaron Samuels
, was a part of 500 Startups' 17th accelerator batch and currently boasts more than 7 million monthly users.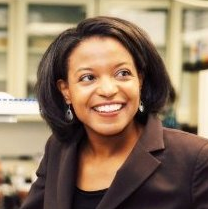 Lisa Dyson
is the founder and CEO of Kiverdi, a chemicals company working to transform carbon-rich waste into high-value, lower cost oils and oil-derived chemicals used in everyday products like plastics, detergents and fuel additives. Kiverdi was founded in 2008 and has raised funding from firms including Kapor Capital. Dyson holds a PhD in physics from MIT and has done research in bioengineering, energy and physics at Stanford, UC Berkeley, Princeton and UC San Francisco.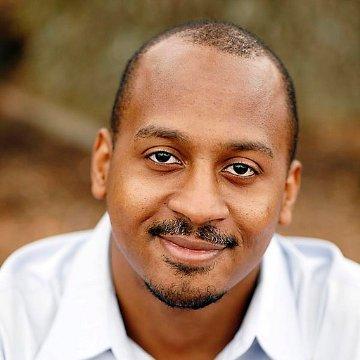 Wayne Sutton
is the co-founder of Change Catalyst and its Tech Inclusion programs. Tech Inclusion is an organization that partners with the tech community to address diversity and inclusion through conferences, career fairs, strategic consulting and training. Sutton is also a general partner at BUILDUP fund, a nonprofit designed to support an inclusive ecosystem of tech entrepreneurs through offering workshops, founder/investor events, an angel network and a pre-accelerator program.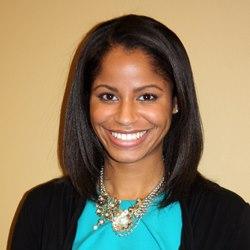 Brit Fitzpatrick
founded and is the CEO of MentorMe, a platform designed to help organizations, businesses and communities organize mentorship opportunities. The site has over 4,000 active users and counts the Memphis Grizzlies and New York state as clients. Fitzpatrick is a graduate of Howard University and holds a master's degree in digital media marketing from the University of Memphis.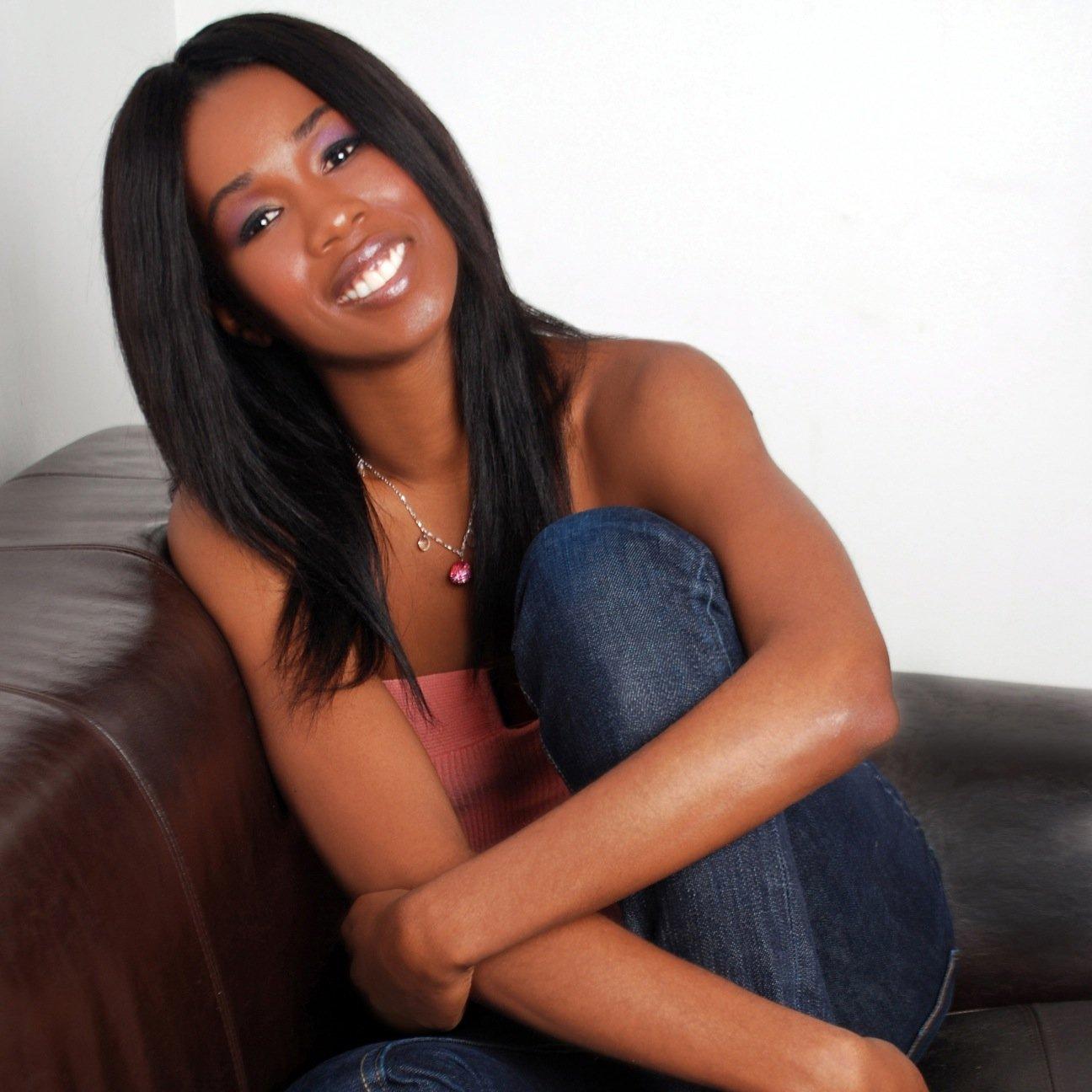 Asmau Ahmed
is the founder of Plum Perfect, the developer of a cross-platform technology that uses digital photos to identify color matches and recommend personalized merchandise to customers (i.e., lipstick that complements your skin tone). Founded in 2010, the company counts firms such as Golden Seeds and Kapor Capital among its venture backers. She is also part of Capital One's Digital Product team. Ahmed holds an MBA from Columbia Business School and a BS with Honors in chemical engineering from the University of Virginia .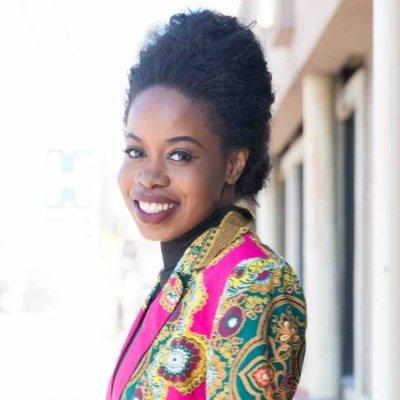 Kelechi Anyadiegwu
is the founder, CEO and creative director at Zuvaa, an online marketplace for African-inspired fashion and accessories. The website was officially launched in May 2014 and features products ranging from women's and men's apparel to headwraps, watches and phone cases. Zuvaa was part of digitalundivided's 2016 incubator cohort. Anyadiegwu has earned degrees from Michigan State and Carnegie Mellon.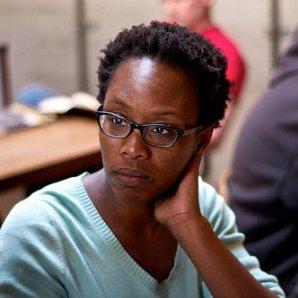 Nnena Ukuku
is a partner at Venture Gained Legal, a boutique law firm that provides a variety of transactional legal services to emerging tech companies and nonprofit tech-focused organizations. She is also a co-founder and CEO of Black Founders Startup Ventures, an organization whose mission is to increase the number of successful black-led tech companies by connecting and equipping black entrepreneurs.
Venture capitalists

William Crowder
is the lead investor of Comcast Ventures' Catalyst Fund, a $20 million vehicle that looks to invest in early-stage tech companies led by diverse entrepreneurs. He has also been a managing director at startup accelerator DreamIt Ventures, where he advised, coached and helped develop early-stage startups. Crowder earned a couple of degrees at North Carolina State before earning his MBA at Duke.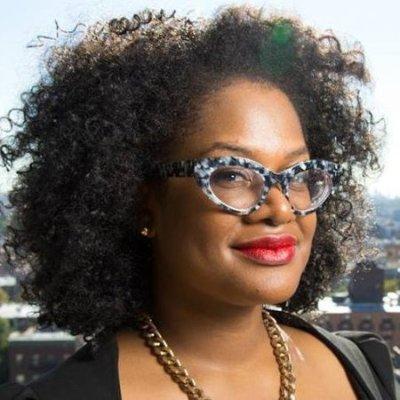 Kathryn Finney
is the founder of digitalundivided, an organization that develops programs to increase the active participation of urban communities, especially women, in the digital space. The social enterprise was founded in 2013 and operates a variety of programs, such as its BIG innovation center and the BIG incubator, which assist black and Latina founders in building sustainable businesses via mentorship and access to investors. Finney is also a co-founder and general partner at Maya Venture Partners.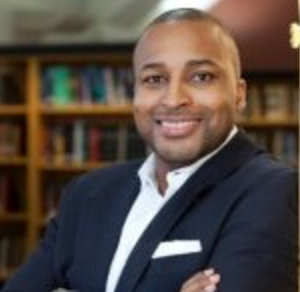 Marlon Nichols
co-founded and is a managing partner at Cross Culture Ventures, an early-stage venture capital firm that looks to back tech and consumer products startups. Nichols has invested in companies including live event ecommerce platform Sidestep App and LendStreet Financial, a fintech startup that aims to help people get out of debt and rebuild their credit. He previously worked at Intel Capital and earned his MBA at Cornell University.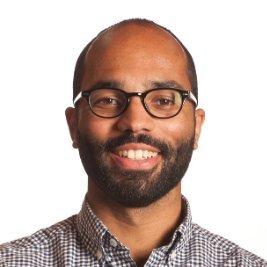 Trevor Thomas
is a general partner at Cross Culture Ventures. Previously he was a vice president at consumer-focused fund Gastronome Ventures, and before his career in VC, Thomas was CEO of The Third Space, an airport lounge experience startup. Trevor has an MBA from the Darden School of Business at the University of Virginia, a MEng in logistics from MIT, and a BS in industrial engineering from Morgan State University.

Kesha Cash
founded Impact America Fund and co-founded Jalia Ventures with the notion of identifying market opportunities often overlooked by traditional investors, including the backing of entrepreneurs of color. Prior to founding Jalia Ventures, Cash was a summer associate at Bridges Ventures, a fund manager that focuses on investment opportunities that can generate investor returns while also meeting a social or environmental challenge.
Anthony Heckman
is an associate at Kapor Capital, where he focuses on sourcing and evaluating early-stage investments in addition to helping portfolio companies grow. Heckman joined the firm in 2015 after spending two years working at law firm Cooley advising startups and their investors on operational matters, mergers and acquisitions, entity formation and venture financings.

Peter Boyce
has worked for over three years as a venture capitalist at General Catalyst Partners, a firm that has backed the likes of Airbnb, ClassPass and Gusto. Boyce also is a co-founder of Rough Draft Ventures, a student team powered by General Catalyst that supports university students by investing up to $25,000 in startups at their earliest stage. Boyce graduated from Harvard with a degree in applied mathematics.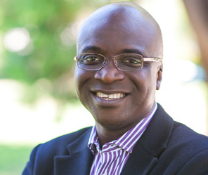 Eghosa Omoigui
is a managing partner at EchoVC Partners, a firm that looks to back leading technologies, teams and business models in sub-Saharan Africa, North America and Southeast Asia. Although EchoVC has experience investing in seed and early-stage rounds, it's actually stage agnostic. Investments can range from $25,000 to several million dollars. Omoigui was previously at Intel for nearly 10 years.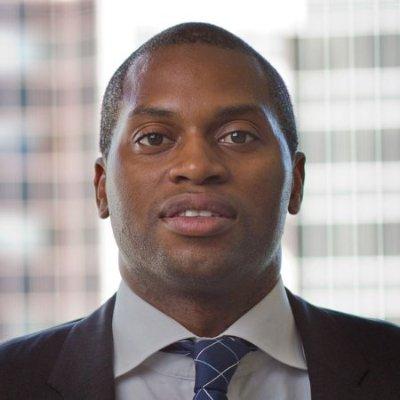 Olawale Ayeni
is a senior investment officer at the IFC, leading venture capital efforts in emerging markets, with a particular focus on Africa. Prior to joining IFC, Ayeni led early-stage VC investments for telecommunications company Orange, backing startups such as PayJoy, Veniam, Chain and WEVR. He also led transactions on behalf of EchoVC in Hotels.ng, and Printivo. Ayeni has an MBA from Dartmouth.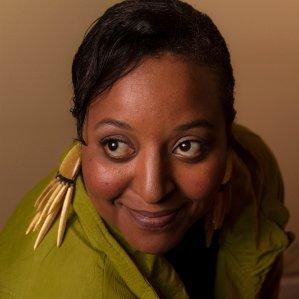 Gayle Jennings O'Byrne
is a co-founder and general partner at Maya Ventures Partners, an early-stage VC firm that focuses on investing in black and Latina women founding tech startups. The goal of MVP is to create a diversity venture ecosystem that finds and creates value in untapped markets, as well as to increase investments and the number of people investing in women of color.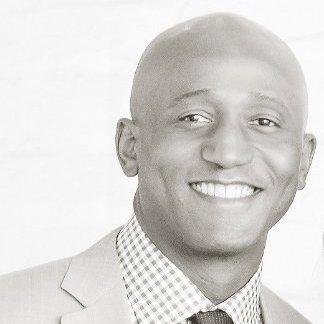 Craig Vaughan
is a general partner at Queensbridge Venture Partners, an LA-based firm that makes early-stage investments in technology startups. Prior to joining QBVP in 2014, Vaughan founded Vaughan Capital Advisors, which provides M&A, capital formation and market assessment advisory services to media and technology companies. Vaughan earned is MBA from the Stephen M. Ross School of Business at the University of Michigan following undergraduate studies at Texas.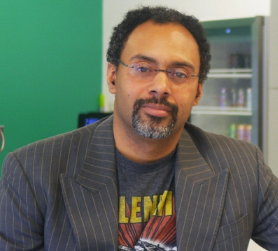 Rodney Sampson
is a partner at TechSquare Labs, which operates an incubator, seed fund and 25,000-square-foot co-working space in Atlanta. Sampson is also a chairman at The Opportunity Hub, an organization that manages a multi-campus entrepreneurial center. An angel investor and veteran entrepreneur, Sampson co-founded Kingonomics in 2013, and advocacy and learning platform for capital formation and wealth creation for people of color.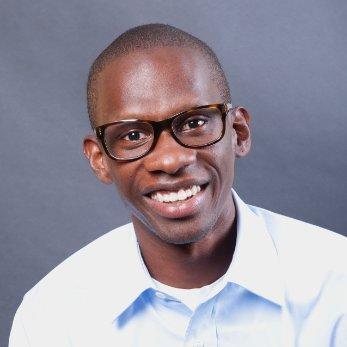 Troy Carter
is a founder and managing partner at Cross Culture Ventures, an early stage venture fund that has backed Mayvenn, Gimlet Media and Thrive Market. He is also the CEO of Atom Factory, an entertainment management company with roots in music, technology and media with angel investments in startups including Uber, Spotify, Dropbox and Warby Parker. You also might have seen him on ABC's venture-inspired hit show "Shark Tank."

Erik Moore
is the founder and managing director at seed-stage investor Base Ventures. The firm looks to back technology companies and has invested in startups such as InDinero, Virool, Dekko and MightyText. Moore previously spent 15 years in investment banking at Merrill Lynch, leaving in 2011 and founding Base the next year. As an angel investor, he was among the first to invest in Zappos in 1999.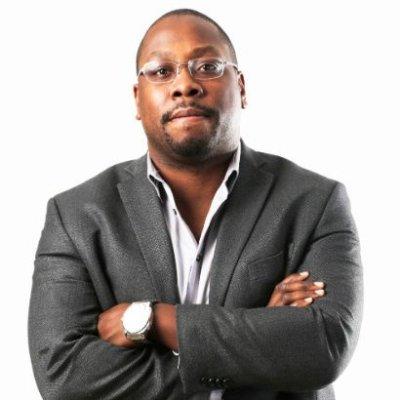 Jon Gosier
has a foot in both camps, having founded both a startup and a firm. He first started Cross Valley Capital in 2014, a seed and Series A investor where he still works as a general partner. More recently, Gosier founded and currently is COO of WoundMetrics, the provider of a cognitive computing and medical image analysis system. He previously founded audience measurement and monetization company AuDigent and is also a venture partner at Social Starts.
Who'd we miss? Drop us a comment below or shoot us an email at mikey.tom@pitchbook.com and we'll be sure to include them in our next edition!
Did you know more than 600,000 industry professionals receive PitchBook's newsletter every morning? Don't miss out! Subscribe here.