Big Things
9 big things: A $44B unicorn stampede hits Wall Street
August 30, 2020
Ever since Spotify pioneered the direct listing as a new route for unicorns to go public in 2018, a growing number of venture capitalists have proselytized the deal type as a superior alternative to an IPO. There was only one problem: Companies couldn't raise new funding in a direct listing, making it an unrealistic option for businesses in need of growth capital.
This week, the SEC removed that barrier, approving new regulations that will allow companies to sell new shares in direct listings on the NYSE. And two unicorns that filed for direct listings this week could be among the first to benefit—one led by a Facebook co-founder, and another that is the brainchild of Facebook's first investor.
In more traditional IPO news, five other unicorns filed this week for Wall Street debuts. Add it all up, and you get some $44 billion worth of startups now planning a shift from private to public.
It's been one of the busiest stretches in recent memory for the Silicon Valley to Wall Street pipeline, which is one of nine things you need to know from the past week: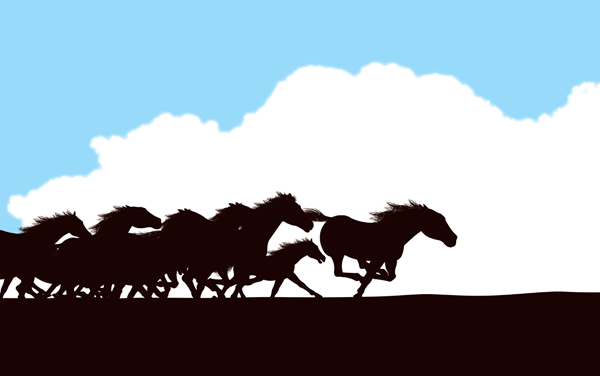 1. Public pathways
My colleague James Thorne
has the latest
on the SEC's adjustments, including a tweet of approval from venture capital icon Bill Gurley, who has been one of the visible recent proponents of direct listings. Last weekend, Gurley published a blog post
laying out his case
for why they are superior to IPOs, pointing to the huge sums of money lost by investors on public offerings that were intentionally priced below their demand level. Direct listings remove that threat by using a stock exchange's typical order system to set the initial price, rather than relying on underwriters.
Even before those updates from the SEC and NYSE, it was a line of thinking that won over Palantir Technologies and Asana, both of which filed for direct listings this week.
Palantir, the data-crunching giant co-founded by Peter Thiel, took the opportunity of its S-1 filing to defend its close ties to the US government and take a shot
across the tech industry's bow
. Asana, a maker of workplace collaboration software led by Facebook co-founder Dustin Moskovitz, submitted a much less provocative S-1.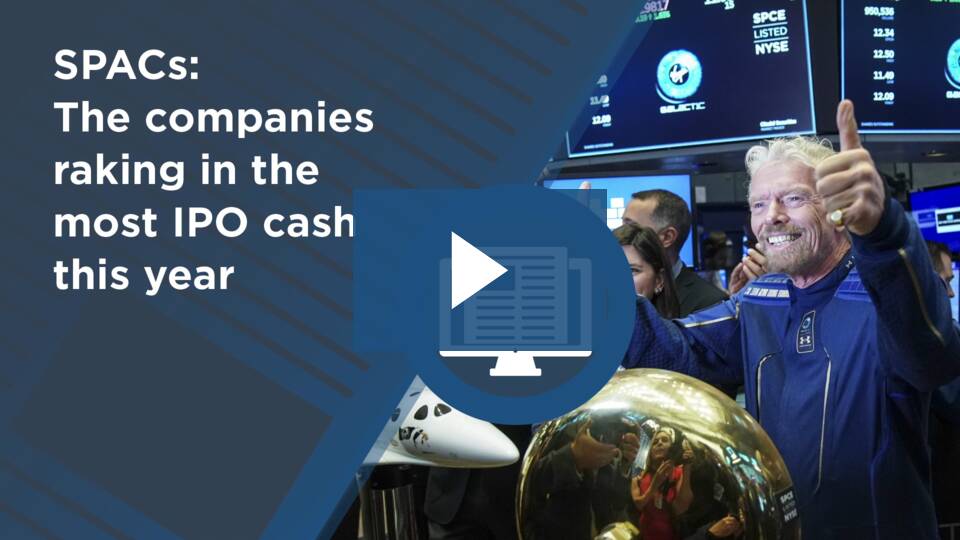 SPACs: The companies raking in the most IPO cash this year | PitchBook
Opting instead for a traditional IPO filing this week were five other notable tech unicorns: Snowflake, Unity Software, JFrog, Sumo Logic and Amwell. Add in Palantir and Asana, and the combined venture-backed valuation of these seven companies is about $44 billion, according to PitchBook data. All seem to be eager to strike while the iron is hot, hitting the public market while stocks are booming and before the uncertainty of the US election sets in. And to varying degrees, all are businesses that have benefited from some of the changes wrought by the pandemic.
Snowflake offers cloud-based data warehousing services. Asana is a developer of cloud-based project management software. JFrog's offerings help other cloud software companies build and test their applications. Sumo Logic offers cloud-based data monitoring services. The operative word here, as you hopefully noticed, is "cloud". As enterprises embrace remote work—for now, and perhaps for much longer—those sorts of services are more in demand than ever.
Unity Software makes tools for building video games, making it a rival of Epic Games, which recently raised new funds at a $17.3 billion valuation. That industry has seen a boom in interest driven by a home-bound populous. The same is true for Amwell, a telehealth startup. And as for Palantir, let's leave it to Eric Munson, a Palantir backer and co-founder of Adit Ventures, who had this to say about the company to Bloomberg earlier this year: "Unfortunately, war, terrorists, chaos and pandemics are good for their business."
A tech company touting its ties to the US government feels particularly timely these days, amid escalating tensions between the White House and China. So it only seems right that the past week also brought some highly significant IPO news from the other side of the Pacific: Alibaba fintech affiliate Ant Group filed this week for a dual listing in Hong Kong and Shanghai, with reported plans to raise a staggering $30 billion and establish a market cap north of $200 billion.
In recent months, SPACs have stolen the headlines. But IPOs and direct listings haven't gone anywhere. These days, a startup has plentiful options when it decides the time is right to go public.
2. TikTok's timeline
Fair warning: These sentences may already be obsolete by the time you read them. It was difficult to keep up with all the news this week surrounding TikTok's attempt to sell its US operations ahead of a Sept. 15 deadline laid down by the White House. Here's the state of play as of this writing: Walmart has reportedly joined Microsoft on a joint bid, with an eye toward the app's ecommerce applications, while Oracle, Sequoia and General Atlantic are said to be working on a competing offer, drawn more by TikTok's data. The investors have reportedly balked at a $30 billion asking price. On Friday, TikTok denied a Bloomberg report that the UK's Centricus Asset Management was teaming with would-be TikTok rival Triller on a third bid. And oh yeah: TikTok's CEO Kevin Mayer stepped down after just three months on the job.
3. Deals on wheels
Austin Russell was just 17 years old when he founded Luminar, reportedly dropping out of Stanford and using funding from a Thiel Fellowship to develop new light imaging detection and ranging tech for self-driving cars. For Russell, now 25, it's looking like the right move: Luminar agreed this week to merge with a SPAC backed by The Gores Group, valuing the company at $3.4 billion. Another auto tech company, Chinese electric vehicle maker Xpeng, raised some $1.5 billion this week in an anticipated US IPO.
4. Good optics
It has been several years now since Warby Parker emerged as a new retail darling, pioneering a new model that melds ecommerce with brick-and-mortar. But the eyewear company is still inspiring excitement among venture capitalists, reportedly bringing in $245 million in new funding this week at a $3 billion valuation, up from the $1.75 billion figure it attained in 2018, according to PitchBook data.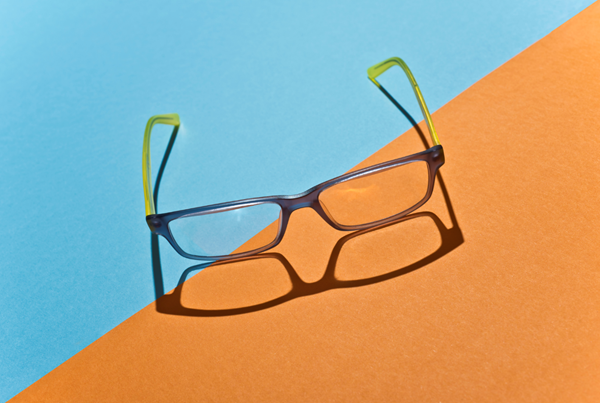 5. Diversity deals
A group of 10 venture firms took a concrete step toward increasing the industry's diversity this week, pledging to include a new "diversity rider" in their term sheets that calls on the firms to "make every attempt" to include a check-writer from an underrepresented investor group on their deals. In the M&A space, City First Bank and Broadway Federal Bank agreed to merge, creating what's believed to be the largest bank in the US led by Black executives, while China's BlueCity, which operates the popular gay dating app Blued, bought lesbian dating platform creator Lesdo.
6. SPAC of all trades
Desktop Metal joined Luminar in announcing a multibillion-dollar SPAC merger this week, as the 3D printing pioneer agreed to combine with a vehicle backed by media tycoon Leo Hindery in a deal that values Desktop Metal at about $2.5 billion. In other SPAC news, Bloomberg reported that private equity giant TPG is planning a pair of new blank-check companies that could combine to raise $700 million, adding to an already crowded market.
7. Ghosts of mega-deals past
In 2018, after well over a year of talks, Bain Capital at last sealed a deal to buy the memory chip unit of Toshiba for some $18 billion. It's shaping up to be a quick turnaround: The unit, now known as Kioxia, filed for an IPO in Japan this week that could result in a reported $20 billion valuation. Another major buyout firm is also calling back to the past, with Blackstone leading a $300 million investment in Tricon Residential, a single- and multi-family rental home business. Last November, Blackstone cashed out of Invitation Homes, exiting a highly lucrative previous entry in the home-rental space.
8. PPP to PIPE
Lindblad Expeditions, a travel company that arranges cruises to far-flung locales such as the Galápagos Islands and Antarctica, found itself at the center of an unexpected controversy this year. The headline of a Washington Post
opinion piece
written by CEO Sven-Olof Lindblad sums up the story: "My firm was attacked for taking a PPP loan, so we returned it. Now we face layoffs." This week, the publicly traded company found an alternative source of capital, agreeing to sell $85 million in convertible shares to a group of at least five investors.
9. Delivery developments
Fresh off a new funding round that increased its valuation by 75%, Instacart could be in hot water. The attorney general of Washington, DC, filed a lawsuit against the grocery delivery company this week, accusing Instacart of deceptive service fees and tax avoidance. And since we started this column with unicorn IPOs, let's end there, too: DoorDash is planning to conduct its public offering sometime in Q4, according to Bloomberg.