Let's face it—the news and numbers around women in the venture capital world have been largely dismal. Too few women hold partner positions within firms. Too few companies backed by VCs are founded or led by women. The list goes on.
According to a widely cited 2014 study by Babson College, which was supported by PitchBook data, companies with all-male management teams are over four times more likely to receive VC funding than businesses with even one woman on the team. Yet, in spite and perhaps because of the headlines and the statistics, some VC investors have decidedly focused on backing female entrepreneurs.
Here are five U.S. VCs that invest in female-led companies:
BBG Ventures is an early-stage fund born out of AOL's #BUILTBYGIRLS effort to encourage young women to pursue tech careers. Launched in September 2014, the fund backs companies with at least one female founder, typically investing between $100,000 and $250,000. BBG Ventures focuses on the consumer internet and consumer tech sectors.
Portfolio Highlight: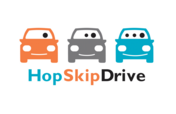 HopSkipDrive is a ride service for kids that allows parents to schedule rides with experienced and vetted caregivers. The company was founded by Joanna McFarland, Carolyn Yashari Becher and Janelle McGlothlin, all of whom are working moms with at least 15 years of experience in product & general management, law & nonprofit leadership or branding & copywriting. HopSkipDrive announced a $10.2 million Series A round in January.
BELLE Capital USA is an early-stage angel fund that targets companies with at least one female founder or C-level executive, or businesses that are willing to recruit women for the C-level team and Board of Directors. The fund focuses on four sectors: IT, digital health, cleantech and technology-enabled products & services. BELLE Capital USA generally invests $100,000 to $1.5 million in tranches based on milestone achievements.
Portfolio Highlight:
Finomial is a financial services automation company that offers products to aid the hedge fund subscription process among investors, fund managers and administrators. Founder and CEO Meredith Moss previously worked for Credit Suisse, Reuters and Lehman Brothers. As of February, Finomial has raised about $1.6 million for a new financing round.
Female Founders Fund backs female-led companies in ecommerce, media, web-enabled products & services, marketpl­aces and platforms.
Portfolio Highlight:

Zola is a wedding registry that offers an innovative way for couples and guests to share, buy and ship gifts. Shan-lyn Ma, the company's CEO and co-founder, was previously the chief product officer of Chloe + Isabel and general manager of Gilt Taste. Zola closed a $10 million Series B round in late 2015.
Golden Seeds is an early-stage investment firm that backs women-led companies across all sectors. The firm looks at whether the female entrepreneur (founder, CEO or other C-level role) has influence on the company and owns a fair amount of equity.
Portfolio Highlight:

EpiEP is a medical device company that has developed an epicardial access system which uses a pressure-guided needle for visibility into the needle tip's location during procedures. Founder and CEO Pamela Bunes has over 20 years of experience in the medical device industry. EpiEP raised about $10.7 million in a Series B round last year.
The Women's Venture Capital Fund backs businesses with women entrepreneurs and gender-diverse teams within the digital media and sustainable product & service sectors.
Portfolio Highlight:

EdSurge offers edtech product insights to help schools find, select and use technology for learning. Co-founder and CEO Betsy Corcoran was previously executive editor for technology at Forbes Media and has held staff writer positions at the Washington Post and Scientific American. The company raised an additional $2.8 million in funding late last year.
PitchBook subscribers can click here to view these VC investors' investment history, funds and more. Want access to this data and much more? Contact us today.