Big Things
8 big things: A Motor City auto upstart's $2.85B year
January 5, 2020
It's been a sleepy start to 2020 in Silicon Valley and other startup-centric environs. The private markets seem submerged in a bit of a holiday hangover, which only seems fair after
2019's frantic pace
. Enjoy some down time, for goodness' sake! And hey—it's a leap year, so you've got 24 extra potential working hours to look forward to anyway.
But the past two weeks have still brought their share of dealmaking intrigue. Including an electric vehicle upstart that raised $1.3 billion in a round led by one of the biggest investors on earth, the latest step in the company's recent efforts to acquire capital at a rate that's rarely seen.
T. Rowe Price has joined other enormous names like Ford and Amazon in a bet that Rivian will help revolutionize the road. That's one of eight things you need to know from the past two weeks: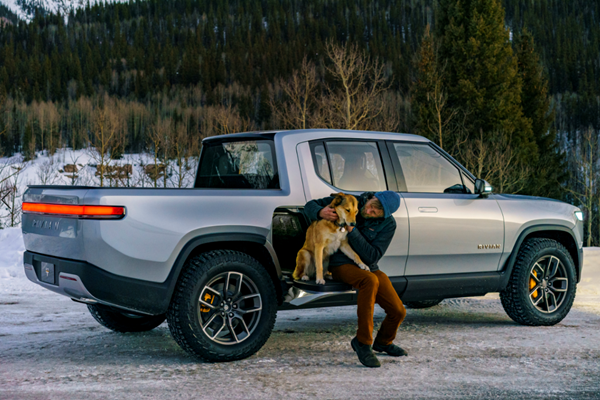 1. Rivian revs up
For a long time after its founding in 2009, Rivian remained under the radar. But in the past two years, the developer of semi-autonomous electric trucks and SUVs has become a fundraising juggernaut. Shortly before Christmas, the company unveiled a new $1.3 billion investment led by T. Rowe Price, taking its total funding in 2019 alone to a stunning $2.85 billion. Overall, Rivian has now raised more than $3.3 billion in private capital.
The numbers are impressive; the list of investors responsible for them might be even more so. T. Rowe Price is one of the largest asset managers in the world. Amazon also participated in the round. And so did Ford Motor and BlackRock, two other members of the Fortune 500 who are near the pinnacles of their respective industries.
For both Amazon and Ford, the funding represents the deepening of an existing relationship with Rivian. Amazon led a $700 million investment in the company in February 2019, and in September, the commerce colossus announced it had ordered 100,000 electric delivery vans from Rivian. Ford, meanwhile, pumped $500 million into Rivian in April and made plans to collaborate with the company on a new electric vehicle project. Cox Automotive supplied the rest of Rivian's 2019 backing, offering up $350 million in September.
Headquartered in Plymouth, Mich.—about 25 miles west of Detroit, the traditional heart of the US auto industry—Rivian is taking a holistic approach to electric vehicles (EVs), building its trucks and SUVs from the ground up rather than making modifications to existing designs. And after more than a decade of development, it's getting close to going to market. Rivian has said that this year it plans to begin full-scale production in the US for its first two vehicles.
There's plenty of reason to believe that EVs will continue to assume a larger role in the auto sector as 2020 plays out—and plenty of names in addition to Rivian are eager to establish their place in the still-nascent space.
The most well-known is Tesla, whose traditionally volatile stock is in the midst of a serious bull run. The price of the company's shares has just about doubled over the past four months, thanks in part to strong financial results and analysts' belief that the company will continue to exceed expectations. Nio, a Chinese developer of high-end EVs that's traded on the NYSE, has also experienced a recent stock spike after impressive financial results of its own. And on Friday, Reuters reported that Lixiang Automotive, another Chinese EV company, has filed for an IPO in the US that could raise at least $500 million.
Rivian also has significant competition in the private markets. Byton, yet another Chinese developer, has reportedly raised or is close to raising $500 million in new funding for its EV efforts. Lucid Motors banked more than $1 billion from Saudi Arabia's Public Investment Fund in 2018, and a fellow Bay Area company, Zoox, has raised hundreds of millions from several VCs to design and build its innovative autonomous autos.
In terms of the alliances it's building with established names in the auto and financial industries, though, Rivian's closest analog might be Cruise, the General Motors-owned developer of autonomous driving tech that was reportedly valued at $19 billion in 2019. In addition to GM, Cruise counts names like Honda, SoftBank and T. Rowe Price (them again) among its backers. Like Rivian, multiple major companies have a vested interest in helping the business achieve success.
That certainly doesn't mean success is guaranteed, for either Cruise or Rivian. But in the startup world, as in life, it always helps to have powerful friends.
2. What's in a gig?
In September, California Gov. Gavin Newsom signed into law California Assembly Bill 5, a new statute designed to improve labor conditions for gig workers and contractors. But some of the companies that were the primary targets of the new legislation aren't giving up that easy. In late December, Uber and Postmates filed a lawsuit against California and its attorney general, claiming that AB5 violates certain constitutional protections. It's just one prong of their attempts to overturn the law, which would force the companies to treat their drivers like employees: Uber, Postmates, Lyft, DoorDash and Instacart have together chipped in $110 million to a new California initiative that would exempt them from the law, according to reports.
3. A final farewell
The breakup between Uber and founder Travis Kalanick is now final. The ridehailing company announced on Christmas Eve that Kalanick would resign from its board of directors at the end of December, and a spokesperson confirmed to media that Kalanick has sold off all of his Uber stock, completing a multibillion-dollar liquidation he began after Uber's lockup period expired in November. It's an inauspicious end at the company for one of the most talked-about founders of the 2010s—barring a Steve Jobs-style return, of course.
4. Sports stakes
About two-and-a-half years after calling off a would-be merger with its biggest rival, FanDuel, daily fantasy sports pioneer DraftKings has finally found the right deal. The company recently revealed plans to go public as part of a $3.3 billion three-way combination with SBTech, an online sports betting company, and Diamond Eagle Acquisition, a special-purpose acquisition company that raised $400 million with an IPO in May. DraftKings, which raised nearly $900 million in VC during the first five years after its 2012 founding, will be traded on the Nasdaq upon the deal's completion.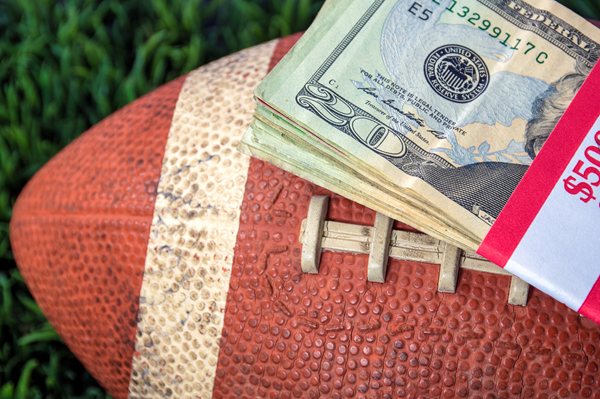 5. Lofty goals
What companies like Redfin, Zillow and Opendoor have done for the US real estate market, a startup called Loft is attempting to accomplish in Latin America. Andreessen Horowitz sure seems to be a believer: On Friday, the firm co-led a $175 million Series C investment in the Brazilian startup, which has big dreams for its property-valuation services. Vulcan Capital helped lead the funding, while names like Fifth Wall Ventures and Thrive Capital also took part.
6. Unicorn dreams
ClassPass has found an intriguing way to latch onto a VC-backed fitness boom, raising more than $250 million in venture funding for its subscription service that offers users access to a diverse group of different workout classes and studios. But the New York-based company has its sights set even higher: ClassPass is now seeking $285 million in new funding, according to SEC paperwork uncovered by Reuters; the round would reportedly push its valuation past $1 billion, which would make the business a very rare fitness unicorn.
7. Under the wire
The final days of 2019 brought resolutions—or something close to it—for a few long-running storylines. KKR completed its purchase of the Arnott's biscuit brand and other international assets from Campbell Soup for $2.2 billion. Austria's AMS acquired a nearly 60% stake in long-time target Osram, a German lighting company, but speculation remains that the sensor-maker might need to up its offer to buy out some of AMS' existing hedge-fund backers. And at Boeing, an onslaught of criticism became too much for chief executive Dennis Muilenburg, who was fired on Dec. 23 in the midst of the ongoing, tragic crisis related to his company's 737 MAX airplanes.
8. In the ether
About two-and-a-half years after its last VC funding, Plume—which makes in-home wifi systems designed to provide better coverage than traditional routers—has raised just shy of $48 million in new funding, according to an SEC filing from late December. Another company concerned with aerial transmission has been busy, too, in the form of Pyka. The builder of electric, autonomous, crop-spraying drones reportedly raised $11 million in seed funding, a hefty amount at such an early stage for a startup with hopes of shaking up the agriculture industry.