Big Things
9 big things: Accel is excelling at the IPO game
June 23, 2019
If you can make $7.5 billion in less than three months, that's pretty good business. That's the kind of business most VCs dream about.
This spring at Silicon Valley staple Accel, it's turned into reality.
Slack's public debut this week marked the third massive unicorn exit for Accel in quick succession, leaving the investor as the VC firm that's perhaps profited more than any other from a recent binge of venture-backed IPOs. And that's one of nine things to know from the past week: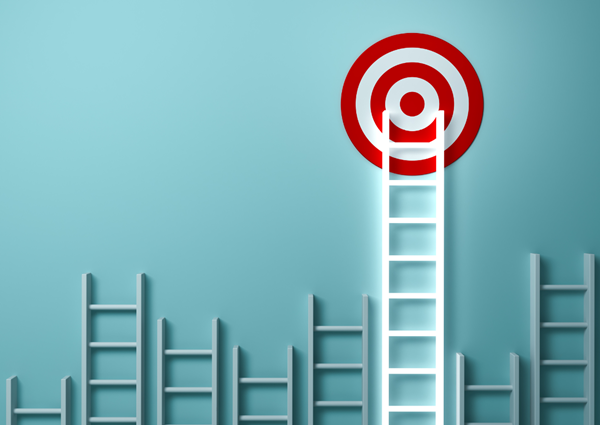 1. ROI from IPOs
Slack conducted an uncommon direct listing this week, forgoing a traditional IPO and instead moving onto the public market without any underwriting and without raising new cash. After establishing a reference price of $26 per share for the listing on Wednesday, Slack began trading Thursday at $38.50 and ultimately closed the week at $37.22, equating to a market cap of about $18.8 billion. We built a datagraphic
with more info
on the offering.
That's well over two times the $7.1 billion valuation Slack attained last August with its final round of VC backing. And it means that Accel—which, with a 23.8% holding, is Slack's biggest backer—now owns a stake in the messaging company worth about $4.5 billion.
It was only last week that CrowdStrike, another Accel portfolio company, conducted a major unicorn IPO, pricing its offering at $34 per share before experiencing a major first-week leap. Stock in the cybersecurity company closed Friday at just over $72 per share, which values Accel's 20% post-IPO stake in the business at more than $2.6 billion. And it was less than three months ago that PagerDuty went public. Accel owned a 10.8% post-IPO stake in the software unicorn, a holding that was worth more than $420 million at Friday's close.
Add it all up, and Accel's stakes in three of the biggest companies to go public this spring are now worth about $7.5 billion. Other firms have banked big profits of their own from multiple offerings in recent weeks, including Andreessen Horowitz (PagerDuty, Pinterest, Slack and Lyft) and Bessemer Venture Partners (PagerDuty and Pinterest). But so far, the month of June has belonged to Accel.
It continues a crazy stretch of exits for the Bay Area firm. Accel was a backer of Spotify before the streaming company's direct listing last year. It was an investor in DocuSign, which conducted one of 2018's biggest VC-backed IPOs. And it was one of the major winners when Qualtrics eschewed a planned IPO late last year in favor of an $8 billion sale to software giant SAP.
Which companies will be next? It's of course hard to say. But it's worth noting that workplace automation startup UiPath, emerging scooter kingpin Bird and ridesharing unicorn Ola are all part of Accel's current portfolio.
2. Bitcoin's back
The price of bitcoin continued its spring ascent this week, topping $10,000 on Friday for the first time in well over a year. As such, one of the companies that has emerged as a budding giant in the cryptocurrency space is also back in the news. Bitmain, a Chinese company that makes chips used in bitcoin mining, has renewed plans for an IPO in the US and could file for a listing as soon as next month, according to a Friday bulletin from Bloomberg. The business was reportedly valued at $15 billion last year.
3. An IPO boom in biotech
It's not only high-profile tech unicorns like Uber and Slack that are racing to Wall Street during 2Q. This week brought IPOs from five different biotech companies that had combined to raise more than $675 million in VC backing over the past decade. Their names: Akero Therapeutics, Atreca, Personalis, Prevail Therapeutics and Stoke Therapeutics. The companies also had a fair bit of overlap in their investors, as Redmile Group, Cormorant Asset Management and Tavistock had all given cash to at least three of the five.
4. Bidding on bidding
If you were beginning to wonder: Yes, as a matter of fact, there was news from the past week that didn't involve IPOs. Telecom tycoon Patrick Drahi lined up a deal to purchase the famed Sotheby's auction house for an enterprise value of $3.7 billion, representing a high-flying premium of 61% to the company's stock before the deal was announced. In another auction-adjacent development, reports emerged that private equity firm TDR Capital is discussing a deal to buy BCA Marketplace, which runs auto auctions, for some £1.9 billion (about $2.4 billion).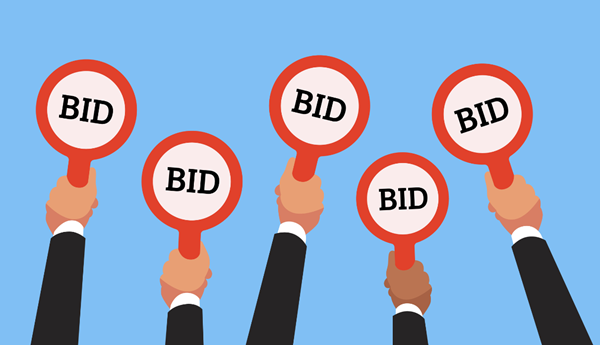 5. Mega-round roundup
Data management startup Druva reportedly joined the unicorn club this week by hauling in $130 million in new funding. SoftBank dipped its toes into the healthcare space by leading a $205 million investment in Collective Health, valuing the benefits administration specialist at $540 million. And Finland's Wolt became the latest food delivery startup to rake in big bucks, banking a reported $130 million.
6. Unsolicited offers
In its pursuit of women's apparel retailer Chico's, Sycamore Partners is hoping that the fourth time's the charm. The firm mounted a new offer for the company this week worth $350 million, or $3 per share, which comes after Chico's rejected prior offers from Sycamore of $3.50 per share and $4.30 per share earlier this year. Sycamore first tried to buy the business way back in 2015, before the price of Chico's stock began to plummet. In other potential PE hostilities, Vintage Capital Management advanced with its efforts to buy Red Robin
by unveiling plans
to propose a new group of directors at the restaurant chain.
7. You've got mail
Either that, or APIs. A startup called Postman that's behind an API testing platform raised $50 million this week in a new funding led by CRV. Another company with a postal name brought in cash of its own this week, as Valimail collected a $45 million round. And Valimail is actually relevant to the postal industry—at least the electronic kind—with its cybersecurity services focused on blocking phishing emails.
8. Darkroom dealings
They say a picture's worth a thousand words. For Prime Ventures, Eurazeo and the rest of the investors who participated in a $230 million funding this week for Meero, the operator of a platform that connects professional photographers with clients, it's worth a whole lot more than that. The new cash reportedly took the French startup's valuation past $1 billion, an eyebrow-raising jump from an $86.6 million valuation attained just 10 months ago.
9. Getting real
A looming IPO is coming closer and closer for The RealReal, a luxury clothing unicorn that this week set an initial price range for that upcoming listing of $17 to $19 per share; a public debut could reportedly value the business at nearly $1.6 billion. Led by founder and CEO Julie Wainwright, the company sells consigned luxury clothing and other high-end apparel both online and from physical locations.