Big Things
9 big things: Private equity has a retail problem that's not going away
July 28, 2019
From a PR perspective, it's been a rough couple of weeks for the private equity industry. The trouble began when Bernie Sanders went to Philadelphia earlier this month to protest the planned closing of a PE-backed hospital that serves many of the city's low-income residents. Then it got worse when fellow Democratic presidential hopeful Elizabeth Warren released a policy proposal that would fundamentally change the PE industry as it's currently constructed.
The final blow came last week when
a new report
revealed that PE- and hedge fund-owned retailers have laid off almost 600,000 employees and caused more than 1.3 million direct and indirect job losses over the last decade. And this is all while more than 1 million workers are employed by PE- and hedge fund-owned retailers in what's now the longest economic bull cycle in history. Quite simply, that's not a good look for a PE industry that claims to be a job creator that fuels the economy.
But is PE entirely to blame for the struggles? After all, Amazon (and the rest of Big Tech) has recently drawn increased scrutiny from government regulators for driving others out of business. And it's not like many PE-backed companies were doing all that great before PE got involved. Would the likes of Toys R Us, Payless and Shopko still be around if it weren't for private equity? The answer isn't always simple.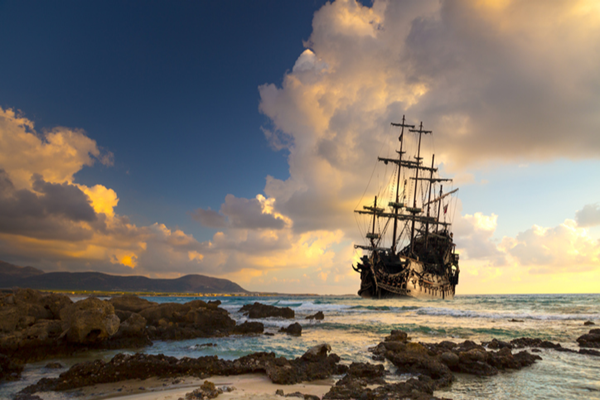 1. The Pirate Equity report
Dubbed "Pirate Equity: How Wall Street Firms are Pillaging American Retail," the report from the Center for Popular Democracy and the Private Equity Stakeholder Project provides an array of sobering numbers about the effects of PE-backed retail failures. And it puts a human face on some of the layoffs of those who worked at Toys R Us, Gymboree, Sears and other companies that private investors loaded with debt, took through Chapter 11 bankruptcy and ultimately shut down altogether.
It's a trend that doesn't figure to stop any time soon, putting some 1 million workers, many of whom are already living near the poverty line, at risk of losing their jobs at hedge fund- and PE-backed retail companies, per the report. All this while CEO pay at PE firms and hedge funds continues to skyrocket and firms protect themselves from losing money by using tax loopholes, dividend recaps and sale-leasebacks. It's enough to give pause to even the most ardent Ayn Rand-loving capitalist.
But it's not entirely fair to pin 100% of the blame for retail's failures on the PE world.
The retail industry as a whole is struggling, including publicly traded businesses like Nordstrom, JC Penney, Macy's and a host of others. That's in large part thanks to Amazon, which looks to be one of the subjects of a new US Department of Justice investigation that will look at possible monopolistic, anti-competitive practices at tech behemoths. The European Union's Competition Commission has also launched an antitrust inquiry into how Amazon uses data to give itself an advantage over other sellers on its site, among other questionable practices.
In other words, the problem isn't so simple, especially considering that former PE-backed retailers such as BJ's Wholesale, Burlington Stores and Chewy.com have done well since being taken public. But regardless, the recent wave of attention could put PE at risk if either Warren or Sanders wins the White House in 2020.
2. DoorDash changes tipping policy after backlash
DoorDash CEO and co-founder Tony Xu announced on Twitter last week that the food delivery company will be changing its tipping model after customers, workers and many others complained that customer tips were often going toward subsidizing workers' base pay rather than an actual, well, tip. But it still remains unclear how or when the change will be implemented. The announcement comes after a New York Times reporter
wrote a first-person piece
about working for food delivery apps. Score one for journalism.
3. SoftBank diversifies
SoftBank has caught some flak for Saudi Arabia's Public Investment Fund being a major backer of its initial $100 billion Vision Fund, which launched in 2016. So for Vision Fund II, the Japanese telecom giant will
invest $38 billion of its own money
and is set to receive backing from a more diverse set of LPs, including Apple, Foxconn, Microsoft, Standard Chartered and Kazakhstan's sovereign wealth fund—for a grand total of $108 billion. Yes, Saudi Arabia is still expected to contribute, but to a lesser extent, per The Wall Street Journal.
4. Facebook co-founder doesn't even like Facebook
Apparently the Winklevoss twins aren't the only ones out there holding a grudge against Facebook. Company co-founder Chris Hughes is reportedly arguing that the business he helped create should be broken up, or at the very least not own Instagram and WhatsApp. And the entrepreneur has been in discussions with the US Department of Justice and the Federal Trade Commission to help build an antitrust case against his former company, per multiple reports. Hughes left Facebook in 2007.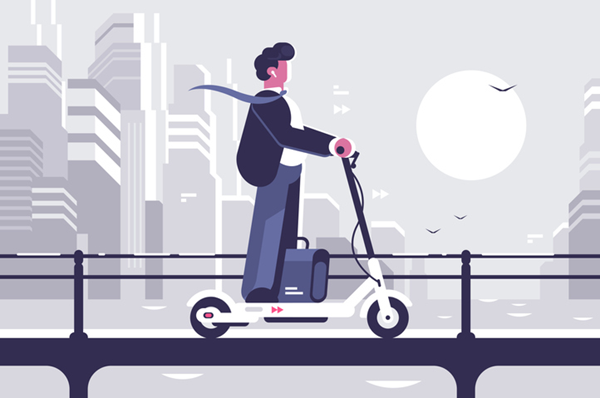 5. Bird raising more $$$
Maybe the scooter boom isn't over just yet. Bird, the popular scooter startup that's infiltrated cities across the US, is reportedly raising a Series D at a $2.5 billion valuation, with previous backer Sequoia leading the round. The news comes after Sequoia led the company's $300 million Series C in June 2018, pushing Bird's total VC backing at the time to more than $400 million. Who knew the scooter wars could be so expensive?
6. Amazon sees record earnings record streak come to an end
Amazon's streak of reporting record earnings every quarter for the past year came to an end Thursday, but the online retail behemoth still posted strong figures. The Seattle-based company reported 2Q earnings of $2.6 billion, or $5.22 per share, compared to earnings of $2.5 billion, or $5.07 per share in 2Q 2018. The business also posted revenue of $63.4 billion, up from $52.9 billion in the same period a year ago. Overall, Amazon's shares (NASDAQ: AMZN) dipped 1.56% as a result.
7. More Uber turmoil?
After a period of relative harmony, Uber had another shakeup in its highest ranks last week, with Thrive Global founder and CEO Arianna Huffington and Benchmark general partner Matt Cohler both resigning from the ridehailing company's board of directors, per reports. Cohler didn't provide a reason for the departure, while Huffington cited Thrive's recent growth as the reason she no longer has the time to fulfill her board duties. The news comes after Ryan Graves, the company's first employee, stepped down from his board seat in May on the heels of the company's disappointing IPO.
8. Robinhood raises more from the rich
Robinhood raised $323 million last week in a Series E led by DST Global, with Ribbit Capital, NEA, Sequoia and Thrive Capital also chipping in on a round that gives the developer of a stock-trading platform a self-reported valuation of $7.6 billion. The news comes after previous reports from earlier this year projected that the Menlo Park-based company could ultimately be worth more than $10 billion in the near future. That's some serious growth for a business
that was valued at just $61.5 million
after a $13 million Series A less than five years ago.
9. Apollo Global tries to explain away Jeffrey Epstein link
Apollo Global Management co-founder Leon Black hasn't commented publicly since it emerged that Black reportedly donated $10 million to convicted sex offender Jeffrey Epstein's charity four years ago. But now, Apollo has conducted an internal review to make sure the firm itself isn't tied to Epstein, with Black claiming in a memo to employees that the firm has never done business with Epstein, per Bloomberg. Epstein, who served as Black's informal financial advisor, was arrested earlier this month on a range of child sex trafficking and molestation charges.