When your valuation is growing by nearly $1 billion a month, you must be doing something right.
That's been the story for the past year-plus at DoorDash, the food delivery company that raised $600 million in new funding this week at a $12.6 billion valuation, continuing a stretch in which its valuation has soared by $11.2 billion in a mere 14 months.
It's a stunning ascent. But in a VC world where massive piles of cash are easier to come by than ever, it's not quite unprecedented. The rapidly rising valuations of DoorDash and a handful of other unicorns are among the nine things you need to know from the past week:
1. Dashing and dealing
DoorDash's valuation climb
has been sudden
. But in at least one way, it's also been kind of gradual. This week's funding—which included new cash from existing backers like Sequoia, SoftBank and DST Global—was the company's fourth in the past 14 months, part of a group of rounds that have added nearly $1.8 billion to its cash stockpile. After reaching a $1.4 billion valuation in March 2018, DoorDash raised $250 million at a $4 billion valuation in August, followed by $400 million more at a $7.1 billion valuation in February.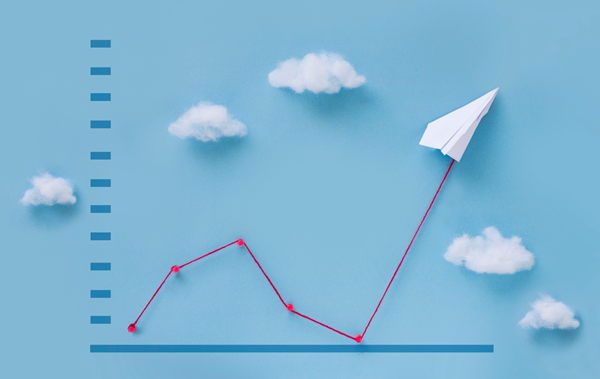 It calls to mind a stretch experienced a few years ago by WeWork (aka The We Company). In February 2014, the co-working space provider brought in a $150 million Series C at a valuation of nearly $1.5 billion, its first foray above the $1 billion mark. That December, WeWork raised a Series D at a $5 billion valuation, and by June 2015 it had ascended to a $10.2 billion valuation.
In the years since, those figures have only continued to climb. Today, WeWork is reportedly worth $47 billion, making it the most valuable VC-backed company in the US.
It assumed that title from Uber after the ridehailing company's IPO. And as it so happens, Uber is another rare example of a startup that's seen exponential valuation growth in a tiny window of time. Valued at a relatively minor $347 million in 2012, Uber first became a unicorn in August 2013, hitting a $3.7 billion valuation. The next June it reached $18.2 billion, and by December 2014 its VC backers had valued it at a staggering $41.2 billion.
Alongside DoorDash, another company has been experiencing a similar (if not quite as severe) valuation escalation in recent months. That would be UiPath, a robotic process automation specialist that was valued at $7.1 billion with a $568 million funding in April. The new capital came after a $3 billion valuation last November, and just 13 months after UiPath became a unicorn with a $153 million round at a $1.1 billion valuation in March 2018.
That's a lot of numbers, and none of them mean that either DoorDash or UiPath is destined to someday become the most valuable VC-backed company in America. But it does mean the two are off to pretty promising starts.
2. Startup shakeups
The face of Lime is leaving the C-suite. On Friday, the bike-, scooter- and car-sharing startup reportedly announced that co-founder Toby Sun is moving on from his position as CEO into a new role focused on R&D and company culture. Brad Bao, another Lime co-founder, will take over the top job, per reports. This week also brought a change at Y Combinator, which announced the promotion of Geoff Ralston from partner to president, replacing longtime leader Sam Altman.
3. Beltway goodbyes
After a two-year stint as the head of the FDA under Donald Trump, Scott Gottlieb is coming back to VC. Gottlieb, who'd spent a decade as a venture partner at NEA before making the move to the nation's capital in 2017, announced this week that he's returning to the firm as a special partner. In separate news, a report emerged this week that Bay Area tech investor Silver Lake has hired Barrett Karr, the current chief of staff for US House Minority Leader Kevin McCarthy, as its new head of government relations.
4. Trading paint
If the prospect of driving 200 miles per hour doesn't make your head spin, maybe the incestuous nature of NASCAR's newly announced plans to acquire racetrack operator International Speedway (ISC) for $2 billion will do the trick. NASCAR is privately owned by the France family, the descendants of the sport's founder; the France family also owns nearly 75% of ISC, which is publicly traded. If the deal goes through, it means NASCAR will be able to run many more of its races on tracks it owns and controls, cutting out those pesky middlemen.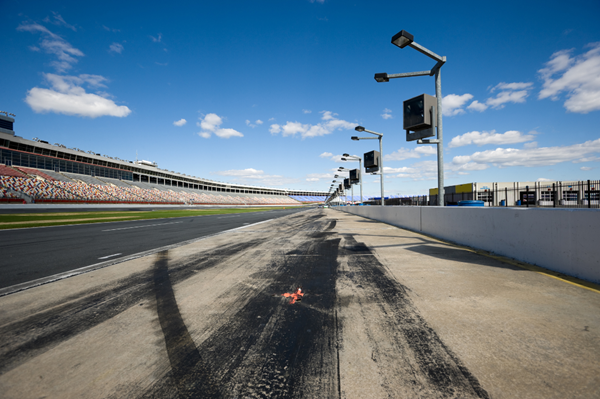 5. Mythical equines
There are so many new unicorns these days, a guy's gotta get creative. Fintech startup Marqeta earned its horn this week, raising a $260 million round that valued the card-issuing startup at $1.9 billion. Auth0, which works to prevent identity fraud, collected $103 million in new cash at a $1.16 billion valuation. Ivalua, which makes spend-management software,
raised $60 million
in growth funding and claimed a $1 billion valuation. And Canva, an Australian graphic design startup that first reached unicorn status in 2018, banked new funding this week at a reported $2.5 billion valuation.
6. Four-way calling
T-Mobile and Sprint want to conduct a $26 billion merger. But there's always been the prospect of either the FCC or the US Department of Justice barging in. In promising news for the two companies, FCC head Ajit Pai came out this week in favor of the mega-merger. In not-so-promising news, reports emerged indicating antitrust staff at the DOJ have recommended their bosses block the deal.
7. Sailing west
When Arya Stark set sail at the end of last week's "Game of Thrones" series finale (spoiler alert), maybe she was headed for Silicon Valley. This week, a startup co-founded by Maisie Williams, the actress who played Arya, reportedly unveiled a $2.5 million seed funding brought in from the likes of Founders Fund, Kleiner Perkins and 8VC. The company, called Daisie, is the developer of a talent-discovery app where creators can share their work and find collaborators.
8. Gore's growth
Fifteen years after it was co-founded by Al Gore, Generation Investment Management has raised its biggest pool of capital yet. This week, the firm
brought in $1 billion
for a new fund, which it will use to make growth investments in sustainability-focused businesses. In other growth fund news, Accel-KKR filed with the SEC indicating its intent to raise $2.55 billion for its sixth flagship vehicle.
9. A new Endeavor
A series of major mergers (and backing from Silver Lake) have helped turn Endeavor into a Hollywood powerhouse, a massive conglomeration of talent agents, TV shows, professional bull riding and much more. This week, the business
filed for an IPO
that could reportedly raise $500 million and result in a $6 billion valuation. Among the shareholders listed on the company's S-1 filing, of course, is Endeavor co-founder Ari Emanuel, the inspiration for Jeremy Piven's character on "Entourage."