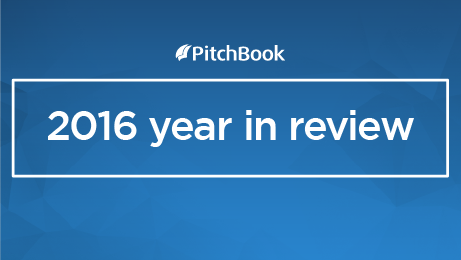 Record amounts of investment were channeled to startups in 2015, much of it coming from "tourist investors" like hedge funds and mutual funds. The sudden increase in available capital drove up valuations across the industry and birthed a seemingly never-ending string of new unicorns (companies privately valued at more than $1 billion).
Then came 2016, a year that could be described as dedicated to managing the effects of 2015's funding craze.
The VC chill was apparent from the year's outset: Tourist investors largely abandoned the industry, leaving in their wake a large funding hole and startups with inflated valuations and inflated expectations. Venture firms told their portfolio companies the party was over, that it was time to batten down the hatches and push toward profitability—to trim the fat, cut that burn rate and make changes to operate sustainably—because new capital was growing scarce.
We saw companies take that advice throughout 2016, which was a welcome sight for the vocal handful of investors who have long bemoaned the growth-at-all-costs strategy employed by many startups, arguing it wasn't an actual business model—seems obvious now, no? The downside to this snap back to reality is that people lost their jobs. The year was littered with layoffs as startups tried to trim costs and refocus on core business goals.
What other trends emerged in the industry, ranging from new deals to exits to fundraising? Let's take a look.
VC investment
Just like many venture investors warned at the beginning of this year, VC funding took a dip from the highs seen in 2015. Last year saw a whopping $79.2 billion funneled to US-based startups through the completion of 10,486 deals, according to the PitchBook Platform. Even accounting for a lag in reporting, there's no doubt this year will fall short of those figures, with investors putting to work just $68.3 billion so far via 7,966 deals. While we won't know final numbers for a few weeks, it's looking like total capital invested this year will be comparable to levels seen in 2014, while deal count will likely be at its lowest point since 2012.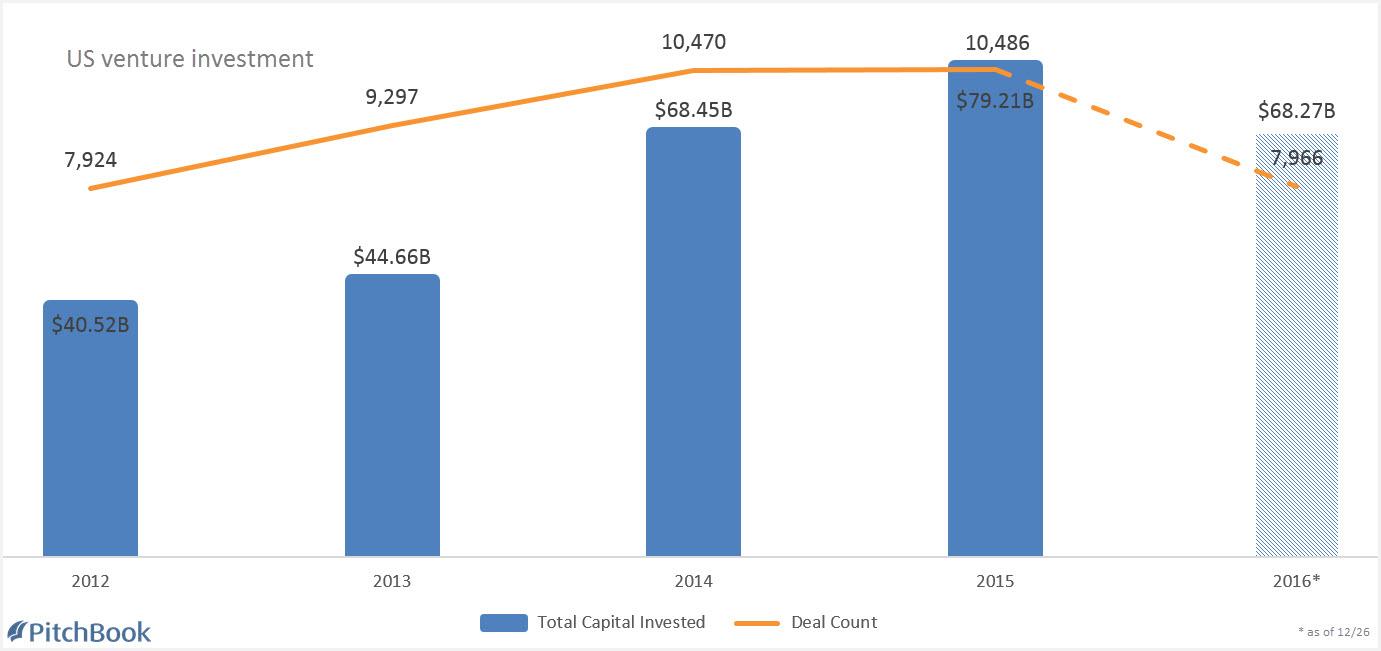 VC-backed exits
Another concern that arose during last year's funding craze was how all that money would flow back to LPs. After all, for the VC model to work, huge funding rounds with stratospheric valuations must lead to huge exits. Although usually not a very vocal group, some LPs even chimed in on the debate, warning that the huge influx of capital and the lack of exits has in the past led to (and would likely again lead to) a congested industry.
So how'd it all play out? Checking in on VC-backed exit activity for US startups in 2016 yields mixed results. Although the total amount of capital exited increased from last year (see below), the number of exits decreased noticeably, from 935 to just 719—representing a drop of nearly 25%.
VC fundraising
Under a general consensus that the venture industry was entering a cooling period, it could be expected that new VC fundraising would experience a downturn similar to that of deal count. But that wasn't the case; in fact, the opposite happened. The number of funds raised during 2016 looks like it will just about equal last year's figures, while capital raised has hit an all-time high: LPs committed $40.5 billion this year to firms based in the US. This increase was fueled by a spree of mega-funds early in the year, when seemingly every well-regarded firm was announcing new billion-dollar vehicles.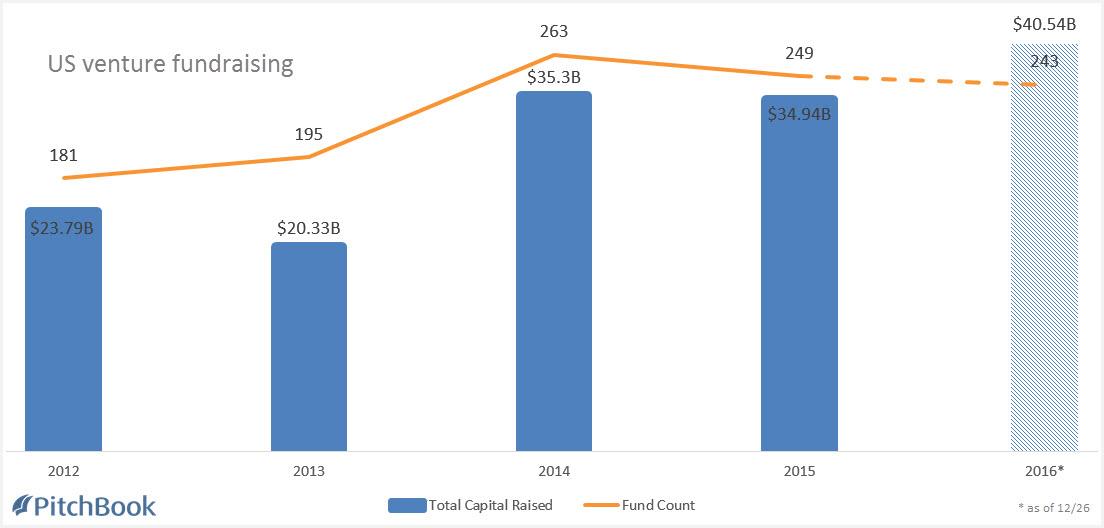 PitchBook Platform subscribers can click on the charts or the following links to dig into more data around US venture investment, exits and fundraising. Not a subscriber but interested in getting access? Contact us today for a free demo.
Join the more than 1.5 million industry professionals who get our daily newsletter!