A look at the pay gap between male and female executives
June 22, 2018
Female founders face a major funding disparity. In 2017, US-based startups founded solely by women received just about 2% of all VC backing, per PitchBook data.
But what about women who aren't necessarily founders? High-level female employees of private companies tend to experience a funding gap of their own, according to data gathered by compensation firm J.Thelander Consulting. Women in director-level roles typically earn less than their male counterparts, particularly among the executives who are paid the most. One notable exception is at the low end of the spectrum: For CEOs, COOs and chief marketing officers earning a relatively minimal amount, women tend to be paid slightly more.
We've gathered information from Thelander's most recent private company compensation report to shine a light on the pay discrepancy between female and male executives. The charts below reflect data from this year and last year:
Total cash compensation for CEOs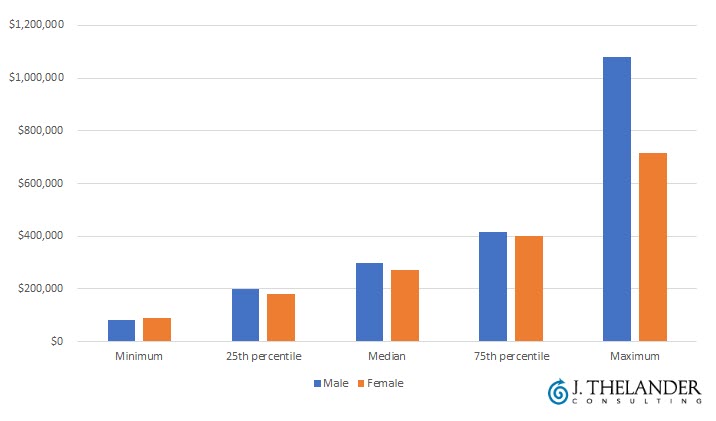 Total cash compensation for COOs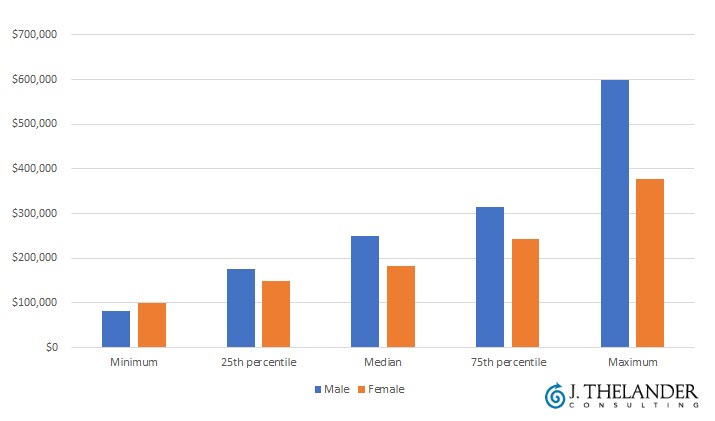 Total cash compensation for chief marketing officers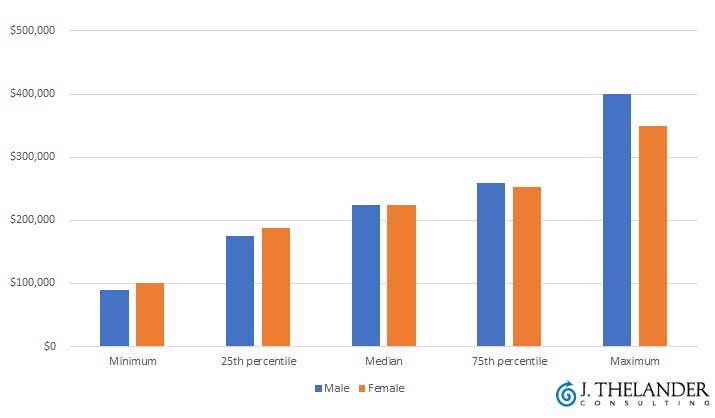 J.Thelander Consulting, along with PitchBook, is currently running the 2018 private company M&A survey. Click here if you'd like to participate.

For more content related to private company and investment firm compensation, check out other articles PitchBook has published with J.Thelander Consulting. And click here to contact J.Thelander Consulting directly.