Ahead of their time: Valuable VC-backed companies of the future [datagraphic]
December 12, 2017
Cars that drive themselves. Robots that help doctors perform surgery. Rockets designed to go to Mars.
Those ideas don't seem so crazy anymore, and it's thanks in part to venture capitalists. Over the last several years, VCs have backed companies creating products large and small that sound like they belong on "The Jetsons." The existence of such cutting-edge businesses highlights a trend in the tech world: venture investment in startups that are paving the road to society's future.
The datagraphic below features the most valuable VC-funded companies in four futuristic industries. All data is based on current valuations from the PitchBook Platform.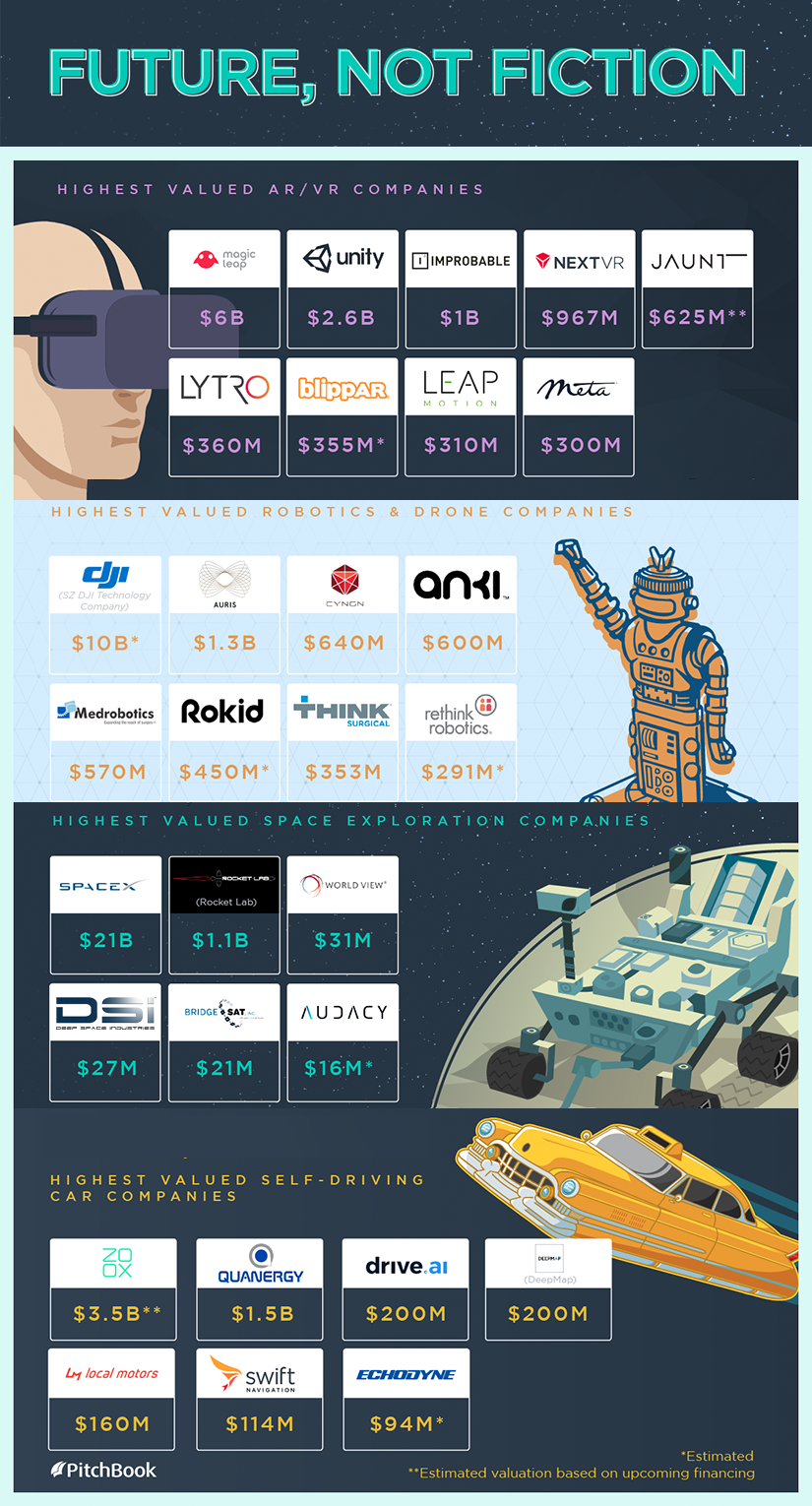 Related read: Rise of AI excites VC investors, challenges society