An inside look at severance and maternity leave at private companies
February 12, 2018
View comment

(1)
It's well-known in the tech community that CEOs and other executives at private companies worldwide earn a good deal of compensation, whether in the form of base pay, bonuses and/or equity. But what about other benefits for executives and rank-and-file employees? And what happens when there's a change in leadership?
The charts below illustrate some of the answers, including whether severance packages are offered and how much maternity leave is typically provided. The charts are based on global data from surveys conducted by
J. Thelander Consulting
.
Thelander's
2018 Private Company Compensation Survey
is open for participation now.
Click here
to participate; doing so will give you access to an overview of this year's results and a discount on the full report.
Here are four key points from the compensation firm's 2017 Change of Control and Severance Report:
To which executives does your company offer severance?
For employees that receive severance, for what time period are health benefits/COBRA covered?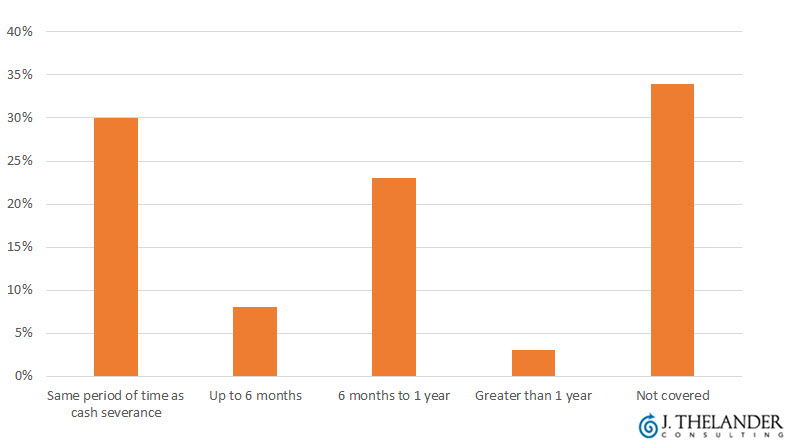 Does your company provide maternity, paternity and/or family leave?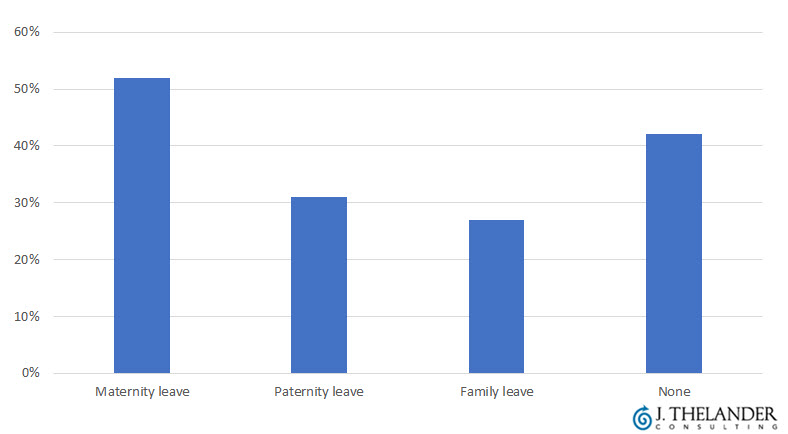 If provided, how long is maternity leave?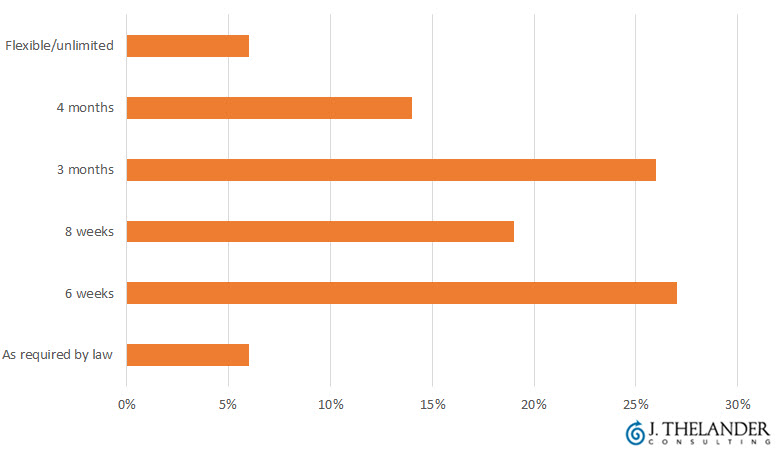 For more on private company and investment firm compensation, check out other articles PitchBook has published with J. Thelander Consulting. And click here to participate in the 2018 Private Company Compensation Survey.