Apollo
Apollo stock slumps despite return to Q4 profitability
January 30, 2020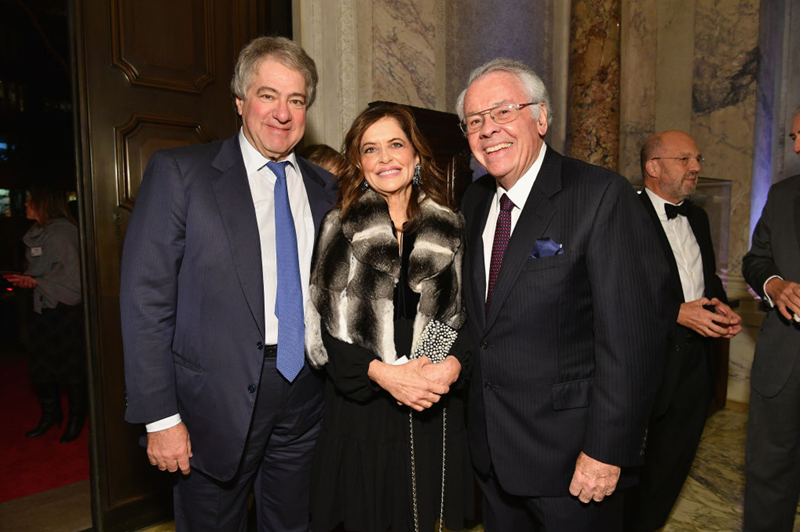 Apollo Global Management
reported a major year-over-year increase in income, and its distributable earnings easily outstripped consensus analyst forecasts. But Apollo's share price still closed Thursday down almost 9%, a signal Wall Street had higher hopes for the publicly traded private equity firm's Q4 earnings report after its stock nearly doubled in value during 2018.
Apollo logged net income of $166 million for the quarter, a major improvement on the $187.3 million loss it reported for Q4 2018. The final quarter of 2018, though, was a particularly bad one for the New York-based firm, capping a year in which it recorded a full-year loss for the first time since 2011.
Apollo posted Q4 2019 distributable earnings of $454.9 million, or $1.10 per share, up from figures of $249.9 million and 60 cents per share during Q4 2018. Distributable earnings are another closely watched metric that tracks the cash available for shareholder dividends.
The new quarter's figure represented an 82% YoY jump, and it was nearly twice as high as Apollo's distributable earnings in any other quarter in 2019. It also outpaced reported analyst forecasts of 73 cents per share.
Blackstone
, one of Apollo's fellow publicly traded private equity firms, also released its Q4 earnings Thursday, topping analyst estimates of its own with a 27% increase in distributable earnings. Like Apollo, though, the firm's stock slipped during Thursday trading, closing down almost 3%.
After years of arguing that their firm's stocks were undervalued by the public market, private equity moguls like Blackstone's Stephen Schwarzman and Apollo's Leon Black were vindicated during 2019. After the four biggest publicly traded firms converted their structures from partnerships to C-Corps, they experienced a cohort-wide spike in value during 2019. Apollo's stock price climbed 99% throughout the year, while Blackstone jumped 91%,
The Carlyle Group
climbed 106%, and
KKR
ticked up 51%.
Carlyle and KKR are scheduled to report their Q4 earnings within the next week.
Within its private equity division, Apollo reported 4% fund appreciation for the quarter and 15.6% for all of 2019. The unit deployed $1.4 billion, brought in about $400 million in inflows and committed to invest another $4.4 billion. Fee-related earnings for private equity declined from $130.5 million to $76.9 million, but segment distributable earnings leaped from $141.1 million to $265 million.
Apollo now claims $331.1 billion in total assets under management, including $76.8 billion in private equity assets, up from respective figures of $280.3 billion and $75.1 billion in Q4 2018. Most of the overall growth has come from the firm's credit arm.
Overall firm revenue climbed more than $1 billion YoY, reaching $914.8 million in Q4 2019 after negative revenue of $114.9 million to close 2018. Performance fees spiked in Q4 2019, jumping to $225.6 million from $12.4 million a year prior.
Join the more than 1.5 million industry professionals who get our daily newsletter!