At #CESSoMale, The Girls' Lounge helps bridge the gender gap
January 10, 2018
View comments

(4)
LAS VEGAS—In a room overlooking the skyline, decorated with gold carpet, metallic fixtures, pink posters adorned with feminist slogans and chocolate for sale—79 cents for women and a dollar for men—a group of women gathered to bridge the equality gap brought on by the male-dominated keynote lineup and audience at CES.
The Female Quotient, an organization launched by Shelley Zalis, hosted the two-day long summit called The Girls' Lounge, which travels to conferences across the globe to emphasize collaboration and mentorship among women.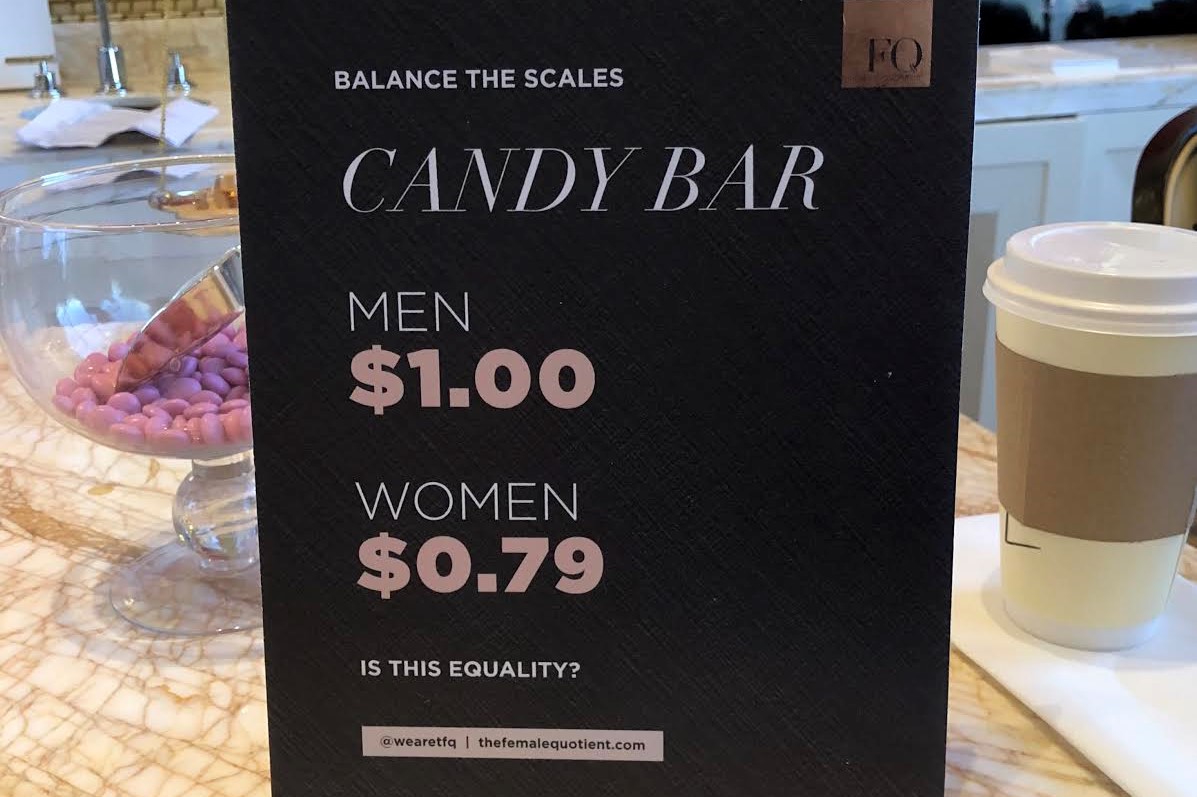 After noticing the gender discrepancies at CES and other big-name conferences, Zalis began the traveling empowerment summit at CES in 2013 by inviting 50 women to walk the convention floor as a symbolic gesture of women's presence in tech. This year, 500 women walked the floor together, an action Zalis called "historic."
The look on the men's faces when hundreds of us walked the floor @CES #CES2018 #thegirlsloungeCES #TheFemaleQuotient @oath @MAKERSwomen @weareTFQ pic.twitter.com/nWOQZ2tFDm

— Shelley Zalis (@ShelleyZalis) January 9, 2018
"People say, 'Where are the women here?' The women are all here," Zalis said. "On many stages at CES ... we are scripted and you are kind of told what you can and can't say. The best learning for all of us is when we are authentic, real women."
CES garnered a lot of criticism following the announcement of an all-male keynote lineup and for its lack of an official code of conduct. Pole-dancing robots, which were not sanctioned by CES, were in town at The Sapphire Gentleman's Club. The #CESSoMale hashtag was created. Several journalists noted the imbalance, and techies—including PepsiCo executive Brad Jakeman—took to Twitter to call out CES and the organization behind it, the Consumer Technology Association (CTA).
The CTA responded by adding women to the lineup, including Kristin Dolan, founder and CEO of TV analytics company 605, and Nancy Dubuc, president and CEO of A+E Networks, who both spoke Wednesday during a keynote panel titled "The Future of Video."
Still, having attended events all week, the gender disparity remains clear. On Monday, for example, I went to three talks on VR. Of the 15 speakers, just three were women.
With representation issues like this in mind, Zalis asked The Girls' Lounge panelists for their ideas on how to fix this problem and get more women into tech. Tinder CTO Maria Zhang said girls are turned away from tech at a very young age, and that to fix the problem, we need to target girls early.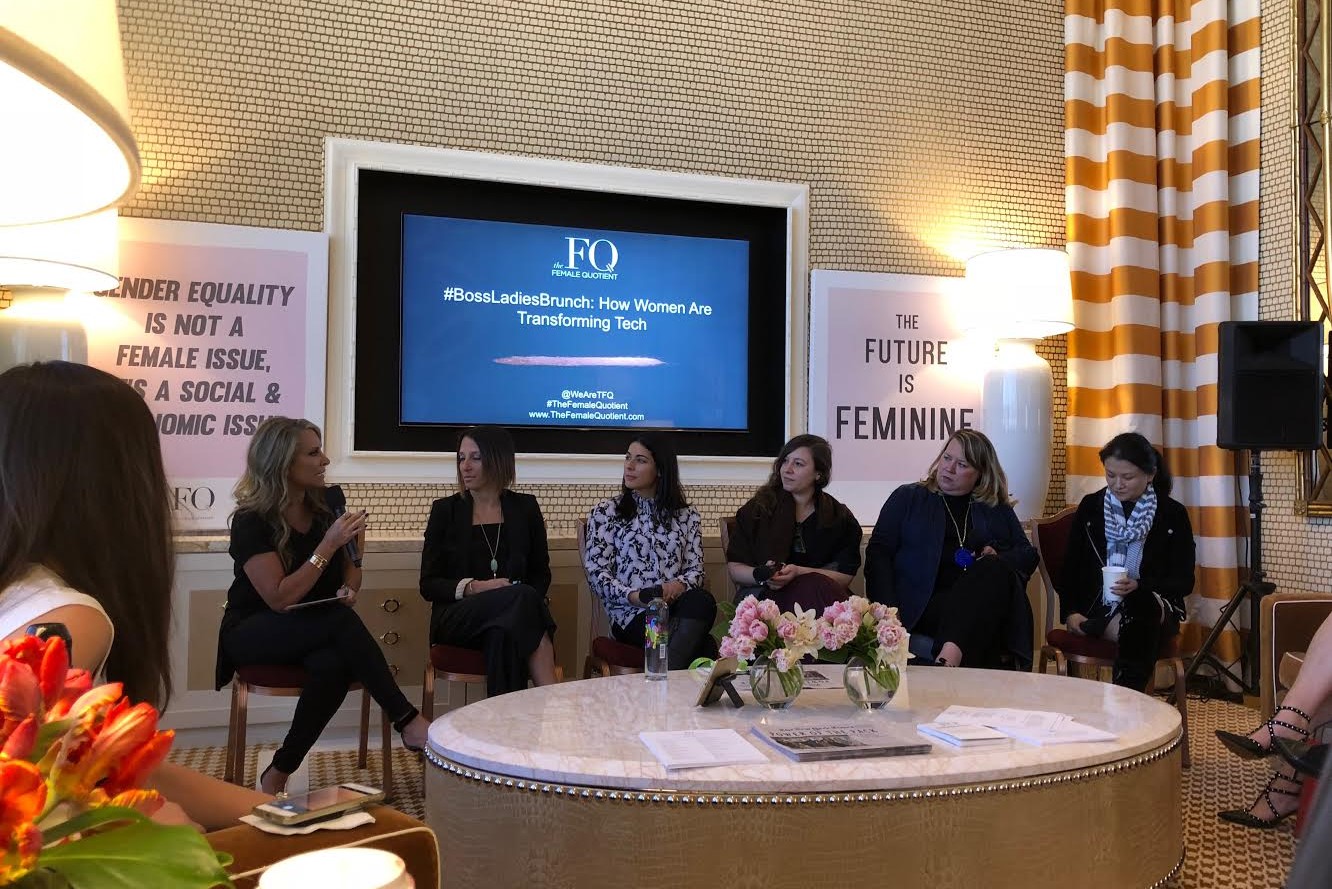 "Many, many bright young girls, they choose other fields, they feel like they can make a bigger impact there," Zhang said. "They may not want to be associated with this bro culture they see on TV. It just gets into a vicious cycle. I really think it's time that we take advantage of the heightened awareness of this issue, and hopefully 2018 will be the inflection point."
With two full days worth of panels, The Female Quotient covered a wide array of topics, ranging from the #MeToo movement to unconscious bias in tech to how storytelling paves the way for equality. Featured speakers included Univision's Tonia O'Conner and Arantxa Loizaga, Tastemade's Melissa Drucker, Quartz's Joy Robins, National Geographic's Jill Cress, Google's Tara Levy and many more.
Read the rest of our CES content here.