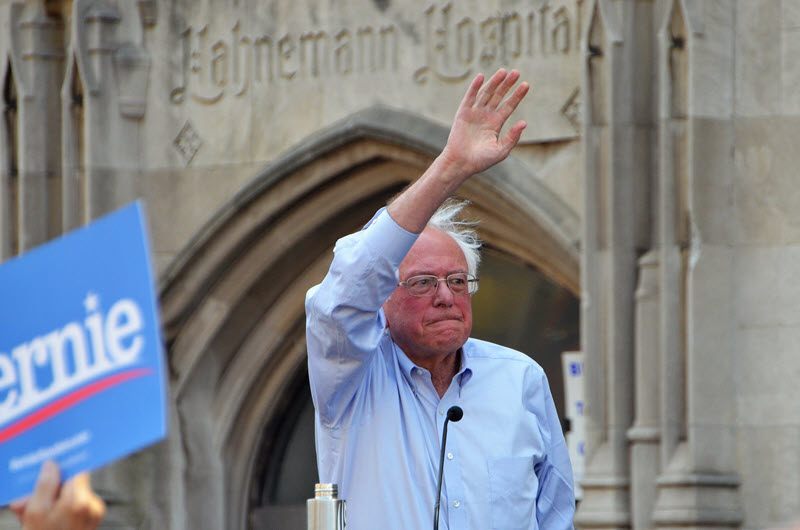 Bernie Sanders has spent his political career touting a populist platform that decries any form of perceived Wall Street greed. And the Vermont senator has never been shy to slam the private equity industry in particular when investors make morally questionable decisions to fulfill their fiduciary responsibilities or simply to enrich themselves.
The latest example came this week when the Democratic presidential hopeful visited Philadelphia to protest the planned closure of Hahnemann University Hospital, which offers a range of medical services for the city's poorest residents. Speaking to about 1,500 hospital workers and other supporters, Sanders criticized Los Angeles-based investor Joel Freedman and his private equity firm, Paladin Healthcare. In 2017, Paladin and its portfolio company,
American Academic Health System
, bought the hospital and St. Christopher's Hospital for Children from
Tenet Healthcare
for a reported $170 million.
MidCap Financial
, the financing arm of
Apollo Global Management
, served as the lender, per reports.
Freedman, who is the CEO of American Academic, reportedly said he has pursued other strategic options, including transferring the hospital's real estate to a not-for-profit entity. But he reportedly couldn't come to an agreement with the state or city and now can't keep the hospital open because it's losing millions every month. Instead of selling the business, he's expected to sell the real estate to investors that will use it to build luxury condos and hotels. More than 2,500 employees are expected to lose their jobs, while thousands of poorer residents will be forced to find health services elsewhere.
"The situation in Philadelphia illustrates the entire problem: In a city with one of the highest poverty rates in the country, a major hospital serving low-income communities is on the verge of laying off 2,500 people, abandoning 500 medical residents and closing its operations, thanks to an investment firm looking to make as much money as possible in a corporate fire sale," Sanders said last week.
Freedman's strategy is reminiscent of a sale-leaseback program that's become commonplace for private equity firms looking to hedge against their investments. Former
Sears
CEO Eddie Lampert used the technique before the company ultimately filed for bankruptcy last year. But it's never been used for a medical facility, according to Bisnow.
"How many people will in fact die if this hospital is shut down?" Sanders told the crowd Monday. "We say human life is more important than corporate profits. We should not be talking about shutting down a major hospital and converting that property into hotels or condos. This is not a complicated issue. It is a question of getting our priorities right."
Perhaps it was only a matter of time before a sale-leaseback occurred. Private equity investments in US-based hospitals and inpatient care centers have surged over the past decade,
with deal count increasing roughly 3x since 2012
, per PitchBook data. And that's followed the broader trend of PE investments in the US healthcare sector,
which have increased annually since 2009
.
On Tuesday, nurses from Hahnemann University held a "funeral march," carrying caskets to represent the lives they believe will be lost if the hospital shuts down. The facility, which opened in 1848, is scheduled to close all operations in September.
Join the more than 1.5 million industry professionals who get our daily newsletter!