The first full week of March brought an attack on Big Tech, a drone startup plotting a faraway IPO, and a merger between one of the most valuable VC-backed companies in the world and one of its longtime rivals.
There's also the matter of a company preparing for the end of the world, or something close to it. We've got a lot to cover, so let's dive into the nine things you need to know from the past week:
1. Startups at the end of the world
In 2016, the nations of the world created the Paris Agreement, an international call to action in the battle against a rapidly changing climate. It dictated limits to greenhouse gas emissions and other major changes to economies and infrastructure—the sorts of things that might be inconvenient and expensive, but which maybe, just maybe, are worth doing when the alternative is widespread climate catastrophe.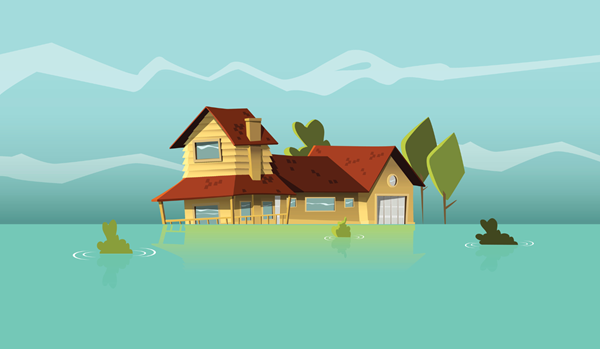 Nearly every country in the world signed the agreement. Three years later, nearly every country in the world is falling short of its commitments—and the science behind those commitments is getting scarier. At the time, the constraints of the Paris Agreement were designed to keep the Earth below 2 degrees Celsius of warming from pre-industrial levels by 2100, an amount that at the time was deemed perilous; according to some current estimates, even if the world rapidly changes course and manages to fulfill its Paris pledges, we could still now be on track for a change of at least 3 degrees Celsius.
What would a world three degrees warmer look like? An ice-free Arctic and oceans several feet higher, turning cities from Miami to Hong Kong into modern-day Atlantises. Unfathomable drought, almost-endless wildfires, thousand-year storms coming once a week, crushing heat, hundreds of millions of refugees with nowhere good to go. The point being, we should try to avoid this, as best we still can.
Another point being: As climate disruption continues, expect a huge wave of startups aiming to help save the globe—and make a little profit along the way.
This week brought one early example, in the form of Jupiter Intelligence, which raised a $23 million funding led by Energize Ventures at a valuation of $76 million. Headed by an impressive team that includes a Nobel Prize recipient and two members of the C-suite with ties to Google, Jupiter is a provider of AI-powered weather prediction data designed to help its customers—such as insurance companies and governments—know when and where climate disasters might strike. Hurricanes and massive floods can cause billions of dollars in damage, and Jupiter offers a chance to mitigate some of that risk.
Other climate-focused startups will surely continue raising cash, perhaps even some with moonshot ideas for creating negative emissions or other ways of dialing back our current rate of warming. If there's one thing worth investing in, it's the literal future of the planet.
2. Airbnb books a last-minute deal
With an IPO potentially on the docket later this year, Airbnb
announced the acquisition
this week of HotelTonight, the creator of a platform for last-minute hotel bookings that had raised well over $100 million in VC from Accel, Battery Ventures and others. The move would seem to signal Airbnb's intent to push deeper into the hotel space—the sort of diversification it surely hopes public-market investors will appreciate.
3. Warren comes for Big Tech
Democratic presidential candidate Elizabeth Warren turned to VC-backed publishing platform Medium on Friday to publish a note with a very clear headline: "It's time to break up Amazon, Google, and Facebook." Citing in part a decline in the number of tech startups, the Massachusetts senator argued that the trio are becoming monopolies and that the government should intervene, à la Microsoft in the 1990s. It's certainly one way to stand out in a very crowded primary field.
4. A miner dispute
It's not very often you see one CEO call another a "loser." But that was the vocabulary deployed by Barrick Gold chief Mark Bristow in an interview with Reuters to describe his counterpart at Newmont Mining, a company that, believe it or not, Barrick was in the process of trying to acquire in a major gold-mining move. Newmont rejected the bid this week after Gary Goldberg responded by calling Bristow's performance "anemic" and proposing a new joint venture. Bristow's assessment of that JV proposal? "Stale and convoluted."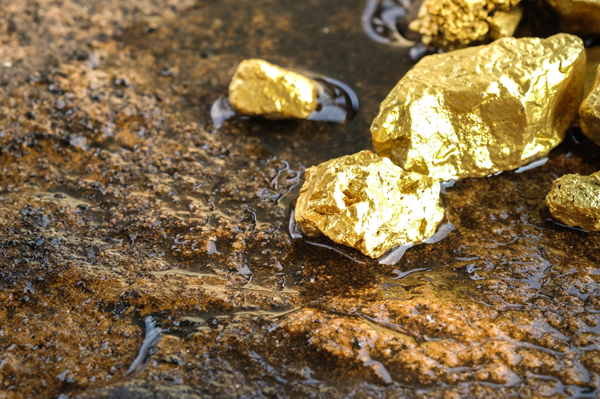 5. Big money
The enormous buyout funds don't seem to be going anywhere anytime soon. Blackstone is likely to conduct a first close on a staggering $20 billion for its latest flagship effort, Bloomberg indicated this week, while Private Equity International reported that TA Associates is seeking $8.5 billion for its latest fund, which would be $3.2 billion more than any vehicle in firm history.
6. Changing lanes
It was a big week for startups doing something new. European ridehailing unicorn Taxify changed its name to Bolt, indicating its expansion into electric scooters. Star-crossed ticketing startup MoviePass changed tack once again by announcing a "new strategic direction," including its own production business. And Google self-driving car unit Waymo revealed plans to start selling its proprietary LiDAR technology—but only to customers who don't plan to compete with Waymo's robot taxis.
7. Southeast Asia heats up
Grab and Go-Jek are
engaged in a battle
to become the "super app" in Southeast Asia. Both took steps toward that end this week. For Grab, it was locking down $1.46 billion from the SoftBank Vision Fund, in the process lifting its valuation to a reported $14 billion. Go-Jek, meanwhile, added $100 million in funding to its ongoing Series F, which the company hopes will eventually total $2 billion.
8. An aerial future
Making jetpacks is difficult enough. But a startup with the very literal name Jetpack Aviation upped the ante this week, when TechCrunch reported that the Y Combinator portfolio company began accepting pre-orders for a vehicle called the Speeder, a personal vertical take-off and landing vehicle—or in layman's terms,
a flying motorcycle
. Another company with a similar goal, China's EHang—its vehicle is autonomous, though—is
reportedly planning a US IPO
this year that could raise up to $500 million.
9. Cold world
In what would surely be the first collaboration between a private equity firm and a co-investor who once released a rap album that drew the attention of the FBI, Centerbridge Partners is reportedly talking to Ice Cube
about collaborating on a deal
to acquire a set of regional sports networks from Disney for as much as $10 billion. What's Ice Cube's interest in the business of televised sports? Were you aware he runs the BIG3, a 3-on-3 league for former NBA players that aren't quite ready to call it a day? If not, you're welcome.