Board compensation: 3 charts on how companies pay non-investor directors
June 22, 2017
When board members are also investors in a company, their motivation is fairly clear: The better the company performs, the better the return on their investment. But what about non-investor board members? Private companies generally compensate independent directors with cash and/or a small amount of equity, either on a one-time or annual basis (or, sometimes, both).
J. Thelander Consulting has the data on non-investor board member compensation for several types of private companies, along with other comp information for private companies and investment firms. The data comes partly from surveys conducted by Thelander in conjunction with PitchBook.
The 2017 Investment Firm Compensation Survey is open for participation now:
CLICK HERE
to participate; doing so will give you access to an overview of this year's results and a discount on the full report.
Contact J. Thelander Consulting
for more information about its compensation data services.
Below is a sample of non-investor board member compensation, divided by type of company. Biotech and medical device companies tend to compensate board members with annual cash and one-time equity, while their tech counterparts more commonly go with both annual and one-time equity, with no annual cash. The data shown is representative of each company type's most popular form of compensation.
Non-investor board member compensation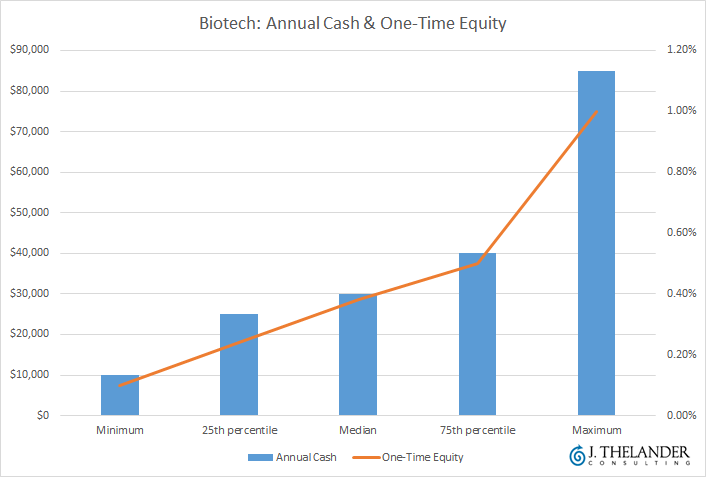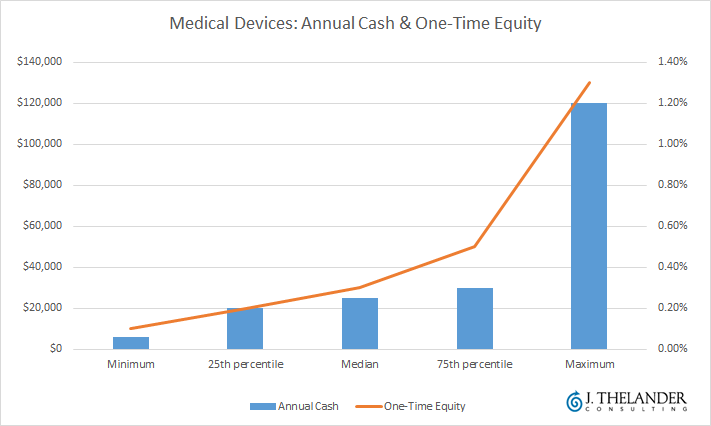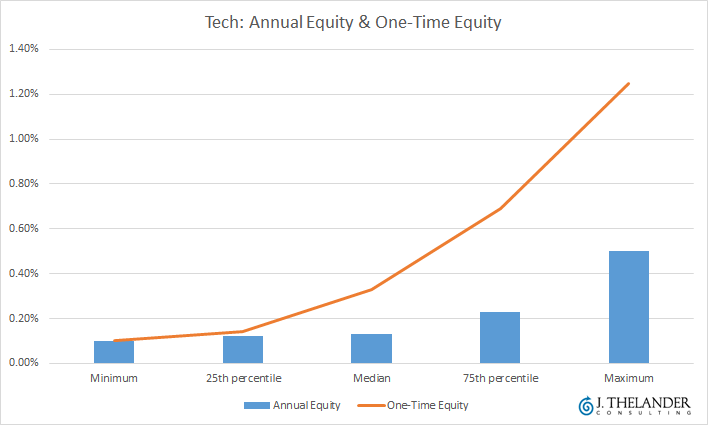 Here's the link to the 2017 investment firm survey.

For more content related to private company and investment firm compensation, check out other articles we've published with J. Thelander Consulting. And click here to contact J. Thelander Consulting.