Chris Sacca, one of the most prominent angel investors in the game and a frequent guest on ABC's "Shark Tank," has announced his retirement.
Actually, to be accurate, he's announced that he'll stop making new investments in tech startups—but will launch a podcast, appear on television shows, maintain support for his existing portfolio companies and continue to back women and minorities starting venture funds. So … less of a retirement and more of a "pivot," to use some lingo from the startup scene.
But since this may be the end of a chapter for one of the industry's biggest names, here's a look back at how Sacca got to this point—and a thought or two about what's ahead.
Rise to the top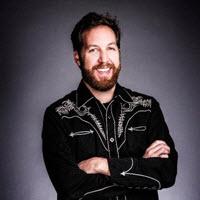 If you've heard of one angel investor, it's probably Chris Sacca. (Or maybe fellow "Shark Tank" investor Mark Cuban—but bear with us, we're giving Sacca all the attention today.) After a stint as an attorney at Fenwick West, Sacca became corporate counsel for Google, where he stayed for four years, until most of his stock options were vested. After departing Google, Sacca began backing tech startups—and not just any tech startups. His second angel investment was Twitter, and soon after that he backed other notable companies like Instagram, Kickstarter and Twilio.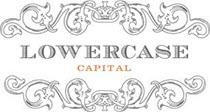 In 2007, Sacca launched Lowercase Capital, which makes both early- and late-stage investments across an array of industries. And he followed up his successful angel investments with even more winning deals: Among Lowercase Capital's many noteworthy portfolio companies are ridehailing giant Uber, messaging platform Slack and online payment company Stripe.
Making a VC star
There are a lot of savvy investors in Silicon Valley. Most of them are rich—but not famous. Sacca is both, which is of course part of what makes the announcement that he's shifting away from investing so noteworthy. His name has become something of a symbol for the venture capital world; when CNBC showed the cast of HBO's "Silicon Valley" pictures of six prominent venture capitalists, the only one the actors recognized was Sacca. Whether that was because of Sacca's stint on "Shark Tank" or his trademark cowboy shirts, it says something about his ability to build and market a brand—be it personal or corporate.
In 2014, Sacca appeared on the debut episode of a podcast called "StartUp" in which the host tried to convince Sacca to invest in his company, a podcast network called Gimlet Media. The pitch was a disaster, but Sacca did eventually back the company. And the podcast went on to inspire a television show of the same name starring and directed by Zach Braff. That's one of the projects Sacca will work on in the immediate future—he plays himself in the pilot, and is now waiting to see if ABC gives the show a full season. And to come full circle, Sacca also has plans to launch a podcast of his own.
What else does the future hold?
In
the blog post
announcing his retirement, Sacca outlines some other plans for the future. While he writes that he's not going to run for office, Sacca is interested in politics, particularly "fighting a despotic regime." He plans to work toward combating climate change and reforming the criminal justice system. Sacca and his wife are also committed to supporting "the next generation of investors, but specifically women and people of color who have been starting venture funds."
We'll be waiting to see what exactly "retirement" will bring for Chris Sacca.