Note: The opinions expressed in this column are those of the author alone and do not reflect the views of PitchBook or the editorial staff. For the other side of this debate, click here for Kyle Stanford's column: "Why drones are so much more than video cameras."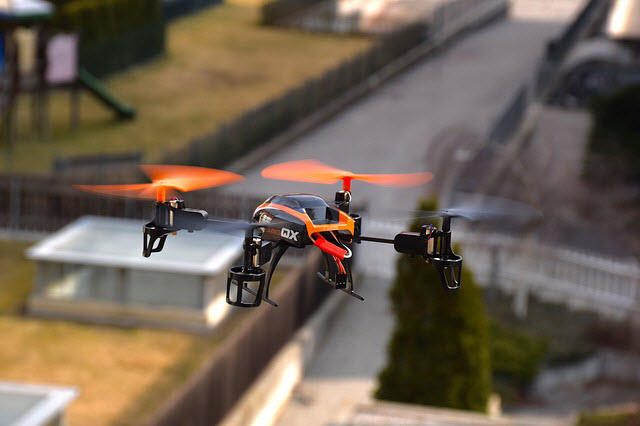 Apologies in advance for the ramblings of a non-tech-savvy, near-middle-aged man, but I already hate drones.
I'm talking consumer-focused drones, not the ones with commercial applications ... and certainly not going anywhere near those used by the military.
Keep in mind, I have only the "can't live sensibly without these" apps on my old, glitchy iPhone—a device that's used to play the "Frozen" soundtrack for my 1-year-old daughter more than anything. I've never even seen a drone outside of a tiny one buzzing around the office (which, I will admit, was the clear standout in our 2014 white elephant gift exchange).
Needless to say, tech is not my thing.
On top of that, I don't fully understand all the legal implications surrounding what drones will or won't be allowed to do—if a standard framework even exists.
Now I get why the funding of drone developers is blowing up. Unmanned aerial vehicles are on the cutting edge of innovation, with potential for major advancements in security, logistics, entertainment and so much more. Can I envision the fun you could have with drones and VR integration? Ooooh boy, 100%. You're going to guarantee me pizza delivery in 20 minutes? Well, I wouldn't be too upset about that.
But as technology pervades more and more of our lives, let's not forget about the potentially dangerous consequences, and let's make sure they're addressed sooner rather than later.
I'm fairly trusting, you see, but I don't fully trust everyone on my street. I don't want neighbors knowing the daily cadence of my young daughter's backyard play time. I certainly don't want something hovering over the skylight in our bathroom. Minor issues on the grand scale, perhaps (and a bit cliché), but those are real, honest fears.
Who exactly gets to decide what's right and wrong here? Who gets to decide when enough is enough, or too much, or whether someone gets to look directly into my bathroom? And even if certain laws were in place to ensure core elements of privacy, they would be extremely challenging to enforce, no?
It's already well past the time for answers, and we don't have nearly enough.
I hate drones, sure, but I hate far more this feeling of unknowing amid the prospect of a drone-littered sky. I'd like to be assured that some meaningful action is going into regulation. I would love to see more public discussion for how this will actually look, especially as a powerful pool of stakeholders invested in the drone boom grows by the week.
Does all this mean I'm going to bunker in and take a shotgun to any unwanted device creeping overhead? Well, no. I'm obviously saving that response for when artificial intelligence gets involved.
Do these fears warrant a halt of consumer-focused drone development and funding? Certainly not, and I don't think that'd be right. I'm not looking to the entrepreneurs or investors for the answers, and I clearly don't have any myself.
All I know is I've rambled on too long, and in this context—writing for a company and readership involved in VC/tech news, trends and valuations—I'm almost certainly in the minority. But paranoid and all, I have a suspicion I might reflect more of the populace than one might think.
Now you'll have to excuse me, I need to call Dominos. I've been waiting for this damn pizza for over an hour.
Read the counterpoint to this piece: "Why drones are so much more than video cameras"