Lyft
Dude, where's my self-driving car? A Lyft letdown at CES
January 11, 2018
View comment

(1)
LAS VEGAS—What's it like to ride in a car without a driver? For the first time, Aptiv, a self-driving and connected car startup, offered the chance to find out. The company partnered with Lyft at CES to offer up eight of its autonomous vehicles for free test runs, which users could hail at the Las Vegas Convention Center to 20 different locations across the city.
A coworker and I thought we could just stroll up to the Lyft-Aptiv vehicle tent and quickly hop in a self-driving car back to our hotel. We were wrong.
It quickly became clear that securing our first robo-ride wouldn't be so easy.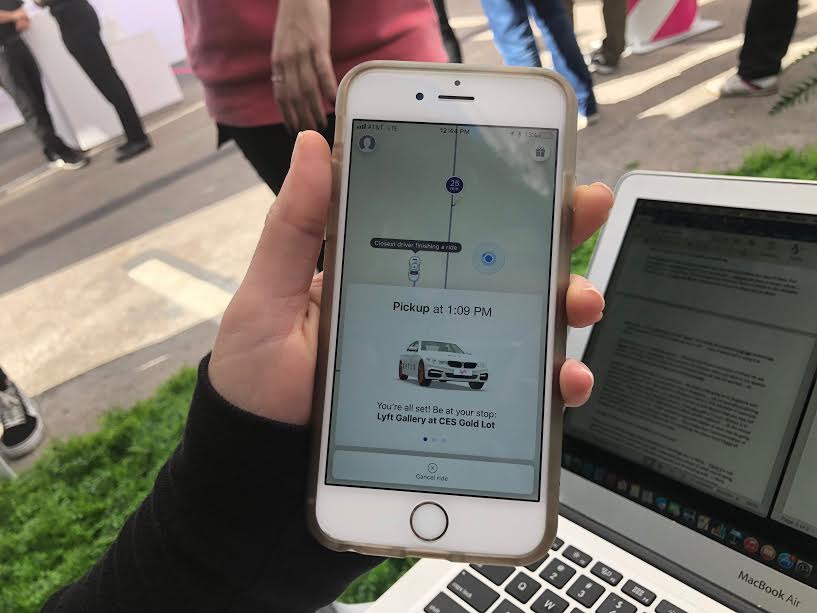 Inside the tent, Ezra Hayman, the director of marketing for Lyft's autonomous vehicle unit, was appeasing angry CES attendees, some of whom had been waiting for a ride for more than three hours. The Lyft team of mostly contract workers said wait time "was based on your cell phone's connection." We were never quite sure what that meant. Another worker said that "a lot of people [had] been waiting a long-ass time."
We ran into Jeff Peters, a principal at Autotech Ventures, who was also trying to hail an autonomous ride. Despite being an investor in Lyft, he too had to wait. After about five minutes of struggling with the Lyft app, he gave up and took off on foot.
Not encouraging. Still, we waited, hopeful.
The clock kept ticking as we kept a close eye on the phone, tapping the "request" button incessantly, waiting for the ding that would signify a car was on its way.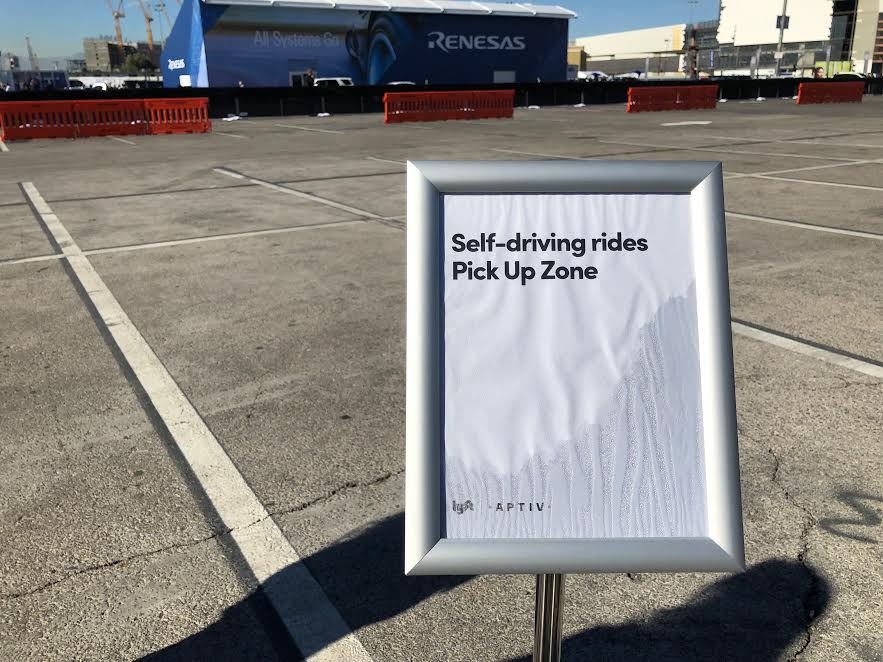 I moved outside to get some sun, popped an ibuprofen to ward off a developing hunger headache, then plugged my phone into my laptop so I'd have enough juice to live-Tweet the ride. A Lyft employee came by to check on us one last time: "I'm sorry, these self-driving cars have a mind of their own, pun intended."
What was meant to be a grand PR stunt had become a headache—for some of us, literally. But finally it was our turn. Here's a video of our inaugural autonomous ride:
I'm in a self driving lyft rn. pic.twitter.com/t8UoWYZY7C

— Kate @ CES (@KateClarkTweets) January 11, 2018
We were a bit disappointed that there was someone in the driver's seat, but that's still required by law in Nevada. The driver, Ricky, was not allowed to speak—a symbol of his focus on everyone's safety. We did, however, like everyone who tested the service at CES, have an Aptiv employee in the car with us to answer our questions.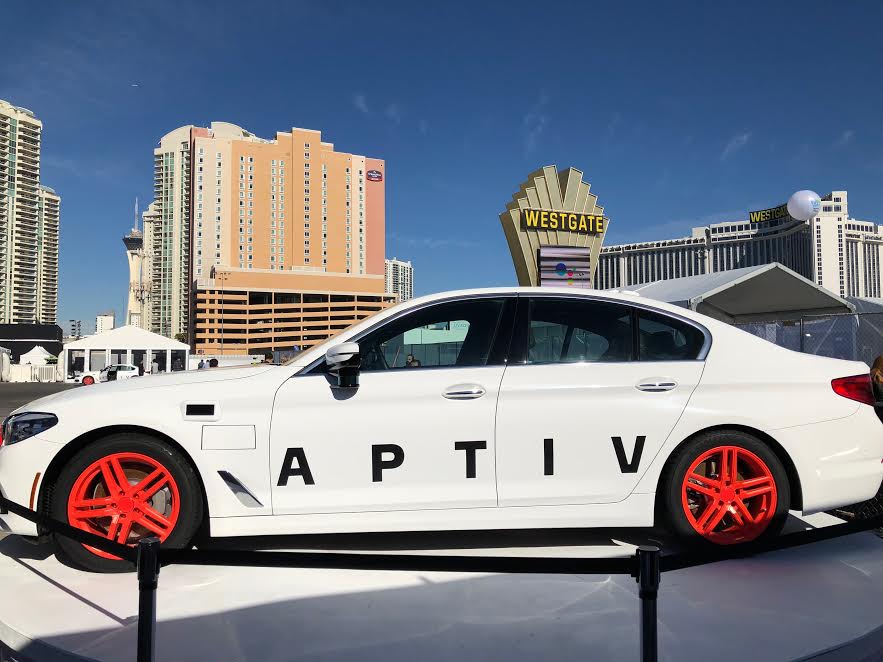 But the fun didn't last long. When a police officer rerouted us on the corner of Fashion Show Drive and Las Vegas Boulevard, our "driver" put his hands on the wheel and stuck us into manual mode, abruptly ending our autonomous experience. The detour took us to a street that Aptiv's engineers hadn't tracked, which meant there was no way for the car to navigate itself.
A little disappointing, but I can't deny it was quite the adventure. An adventure I'm really glad was free.
Check out the rest of our CES coverage.